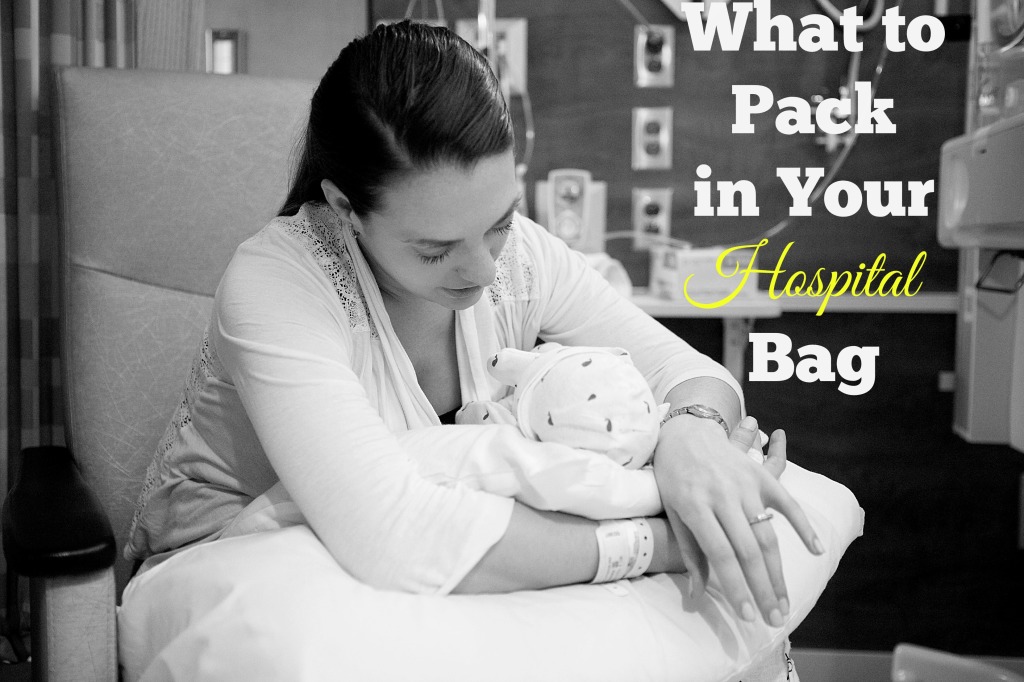 Because I was pregnant with twins, I packed my hospital bag when I was 28 weeks along. I knew that I would probably give birth early. I just didn't know how early. Because I wanted to have everything settled, organized, and ready to go, I started washing and packing like the crazy pregnant woman that I was several weeks in advance.
My doctors and I scheduled a c-section for 36 weeks after they found out my twins were not growing as they should be. Knowing the date was great, except of course that I woke up the morning of being 35 weeks and didn't feel my son moving.
After trying a few different things for 30 minutes or so to get him perked up, I went and told my husband, "We're going to the hospital." I didn't ask his opinion or wait around to see if things would improve. I just grabbed my bag that was already packed and got moving. I had my twins one hour later. My instinct was right. I was in labor, and I was more than prepared for it.
Because of my frame of mine and the fact that I wasn't frazzled on that day, I felt calm and ready. If you want have the same sort of serene calm-before-the-storm type of attitude, here's what to pack in your hospital bag:
1. New pajamas
2. Nursing tanks
3. Nursing bras
4. Soft, stretchy yoga pants
5. Several pairs of fuzzy socks
6. Face wipes for washing your face
7. Your camera
8. Your camera charger
9. Swaddles
11. Several baby outfits
12. Baby mittens
13. A short, soft robe/wrap
14. Waterproof mascara
15. Other makeup you use regularly
16. Tinted chap stick
17. A brush and ponytail holders
18. Hair straighter
19. Outfit to wear home for the babies and yourself
20. Soft, comfortable underwear to wear home (while in the hospital it's easier to wear the ones they give you.)
21. Favorite snacks
Even though I don't normally wear makeup every day, I wanted to bring all of that to the hospital because I knew we'd be taking lots of pictures, and I knew I wouldn't feel super great so I wanted to do what I could to feel pretty and presentable.
I spent an extra day in the hospital than most people usually do for c-sections, so 4 days instead of 3 so I was glad to have all of my make up and belongings. I tried to get myself fixed up every day, and the whole thing was mostly a good experience for me. The only huge negative what that both my kids ended up in the NICU and none of the clothes we bought them fit them. I was so glad to have the swaddles and hats though because we were able to make their NICU beds feel like their "room" and it really warmed things up in there. My parents and my in laws also went out the first day and bought tons of preemie sized clothes so that they wouldn't have to wear ones that were too big for them.
The one thing I completely and totally forgot about was my husband. I was so focused on the babies and myself that I didn't even think about what he might need. I was so bad at doing housework and laundry towards the end of my pregnancy that he didn't even have a clean undershirt to wear that morning. It makes me laugh now because all of the pictures show him wearing a COAST t-shirt as an undershirt, and that was totally my bad.
That's really the only thing I would change, packing face wash and toiletries and clean clothes for my husband because he was also right there with me for four days. It was sort of like what would happen if you would pack for a big vacation and put everything in your suitcase for your kids and yourself but not even pack one pair of underwear for your husband. Oops. Learn from my mistake on that one!
What were your must haves for your hospital bag?
Photo Credit: Joylynn Breaux at Cher Bebe Birth Stories