If you are looking for financial independence, these tools and books will help you on your way.
Web Based Calculators
Free web based programs you can use anytime.  Most of these are Financial Independence/Early Retirement (FIRE) calculators.
Investment and Budgeting Tools
Tools to track your finances.
Free Credit Score Check Services
You used to have to pay to check your credit score. That is not the case anymore. These three sources will let you check your credit score for free.
You can also ask for your credit score when you apply for a mortgage.
Downloadable Software
Very useful software packages that are also 100% free.
Personal Finance Forums
Two of the most friendly and supportive communities around the web.
Personal Finance Books You'll Want To Read
All of these are part of the personal finance canon of books.
Rich Habits – The main theme of this book revolves around principles that were created through years of research about what habits the rich have in common: exercise, no TV, networking and goal setting.  And by following these principles pretty much can one achieve financial success. This book is a must-read for those who want to build wealth. Click here for a copy.

The Intelligent Investor – A great read for people who are interested in investing. This book is considered as the value investor's bible. The core topics that will be discussed are the intrinsic value of stocks and how to exploit fluctuations in market values. Click here to get rich through stocks.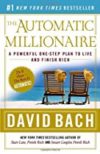 The Automatic Millionaire – With the advent of technology, David Bach shows how to automate your finances through direct deposit, dividend investing and payroll deductions. A must read for busy people who want to build wealth while minimizing management hassles. Click here to get a copy.
The Millionaire Next Door – How do "real" millionaires live? While most people would think that they live very luxurious lives, the truth is, they are frugal themselves. They spend less than what they earn, they don't buy vanity objects, they understand long term planning, and they teach financial responsibility to their children. Find out more by clicking here.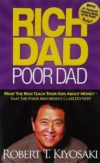 Rich Dad Poor Dad – A book from the very controversial author, Robert Kiyosaki that gained its popularity due to it's core concept – the rich gain their wealth through investing in assets that produce cash using tax shelters. This book also talks about how his financial outlook changed through his exposure to his 2 "dads" during the early stages of his life. Click here to learn more.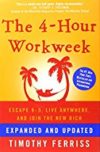 The 4-hour Workweek – Is it possible to cram 40 work hours into just 4? Click here to find out what author, Tim Ferriss, discovered that made this book sell a whopping 1.35 million copies worldwide. 
Think and Grow Rich – The author spent most of his lifetime doing interviews with 500 of the most successful personalities of the 20th Century. A must read for those who want to develop the right mindset for thinking about success. Click here for a copy.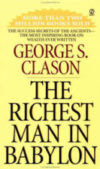 The Richest Man in Babylon – A personal finance classic that has a very good reason to sell millions of copies. Although the book contains a series of parables dated in ancient Babylon, the lessons are geared for today. Some of these lessons are: save 10% of your total income, buy insurance, focus on improving yourself, control your expenses and own your home. Find out more by clicking here.

The Total Money Makeover –  A classic favorite from author Dave Ramsey. This book gives out the simplest and most straightforward way of achieving financial success. It introduces the debt snowball method where one must pay off the lowest balances first before the highest interest debts. This book has sold millions of copies and helped hundreds of thousands. Click here to learn more.
Freakonomics – A book about economics that will help anyone who dreams of financial success think in economic terms helpful to investors. You will also find out how crime rates affect our finances or how important data mining is. Get a copy to learn more.