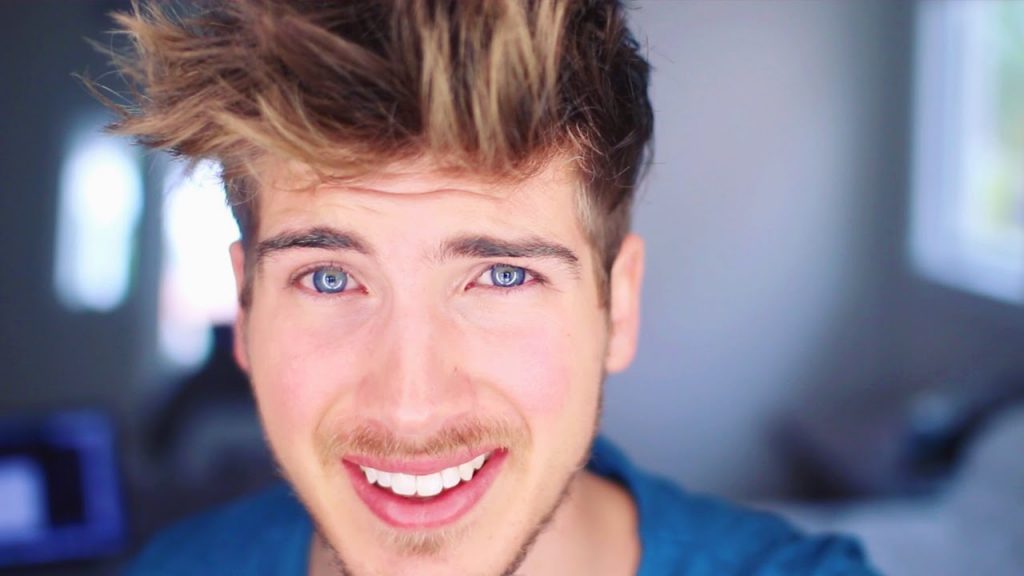 Youtube has become a terrific platform for young stars to get recognized and even make millions of dollars doing so. Joey Graceffa is no different. Graceffa, who got his start on Youtube in 2007, has made his way from the streaming site to producing, singing and acting full time.
Although Graceffa has become pretty well known on the web, how much has his bank account benefited from his career? What is Joey Graceffa's net worth and how did his use Youtube to make his cash?
Joey Graceffa's Net Worth 
Graceffa was born in Marlborough, Massachusetts. He was the middle child (one older sister, one younger brother). After his parents divorced Graceffa's mother turned to drugs and alcohol to comfort her and Graceffa turned to performing.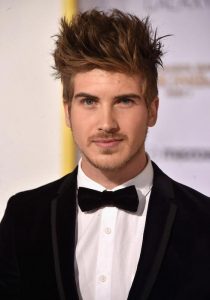 After graduating high school in 2009 Graceffa went on to complete one year at Fitchburg State College. He studied film while he was there but did not complete his degree. Instead, Graceffa began to focus on his Youtube channels, which turned out to be a great decision.
His first Youtube channel, JoeyGraceffa, was launched in 2009. The channel is comedy based and is updated daily. Over the years he has been able to accrue more than 7.6 million subscribers and over 1.2 billion views. His second channel is used for vlogging about gaming. This channel has roughly 2.1 million subscribers and over 376 million views. Both the channels together help Graceffa pull in a significant amount of cash from year to year. (In fact, many similar-earning Youtubers make up to six figures a year.)
Now Joey Graceffa's net worth sits at an impressive $3 million. What makes his $3 million fortune so impressive is that the 26-year-old vlogger built almost all of his wealth from Youtube. But how?
Using Youtube to Grow Your Net Worth 
Many Youtubers have been able to grow their net worth to millions by posting videos to the streaming site but how?
Well, the magic is in the numbers. Numbers like 7.6 million subscribers and 1.2 billion views are what makes Youtube stars so successful. Not every Youtube channel is as successful as Joey Graceffa's though. Youtubers have to make sure they have a topic people will want to listen to/watch. Graceffa was able to establish two Youtube channels, both of which get billions of views.
If a Youtuber reaches 1 million subscribers (like Graceffa and many others have) about 10 percent click on their new video once its been posted. Each Youtuber gets paid between $1.50 and $4 for every 1,000 views a video receives. For example, if a video gets 1 million views the Youtuber would then receive $1,000 (think about those videos with millions and millions of views).
Additionally, many Youtube stars don't rely on Youtube alone to grow their net worths. Graceffa, for instance, has starred on shows like "Amazing Race." He has also started to publish his own books, get into film and has even launched his own jewelry line.
There are many ways to use the internet (especially Youtube and social media sites) to make a living. Youtubers are doing it every day. Just take a look at 26-year-old Joey Graceffa's net worth!
Photos: Youtube and Healthy Celeb
Amanda Blankenship is the Director of Social Media for District Media. In addition to her duties handling everything social media, she frequently writes for a handful of blogs and loves to share her own personal finance story with others. When she isn't typing away at her desk, she enjoys spending time with her daughter, husband, and dog. During her free time, you're likely to find her with her nose in a book, hiking, or playing RPG video games.