Youtube has been around for a little over 13 years now and it has been amazing to watch how the streaming site has grown over the years. What's even more interesting is the number of people becoming millionaires through their Youtube channel. How do you do that? How do you become a successful Youtuber?
Well, take a look at Michelle Phan. She has been hosting her own makeup tutorial channel on Youtube for years and has been able to build a significant amount of wealth from it. What is Michelle Phan's net worth and how was she able to secure her finances using the streaming site?
Michelle Phan's Net Worth
Michelle Phan's net worth is an outstanding $50 million. She is only 31 years old and has been streaming makeup tutorial videos on Youtube for 13 years. When Phan launched her first Youtube video at the age of 18, however, she didn't know that it would lead to such a promising and profitable career.
Over the years Phan has been able to accrue an astounding 8.8 million subscribers on her Youtube channel, which has proven to be tremendously profitable. As you may know, some Youtubers can make up to six figures a year through the streaming site and Phan is able to do just that.
The bulk of her cashflow doesn't stem from her makeup tutorial videos though. Michelle Phan's net worth was mostly built with the revenue from makeup deals that resulted from her Youtube channel going viral.
She's landed lucrative deals with companies like Lancôme and L'Oreal (two of the largest makeup companies in the world) as well as created her own makeup subscription service, ipsy. And it all started with a Youtube video.
How Michelle Phan Used Youtube to Get Rich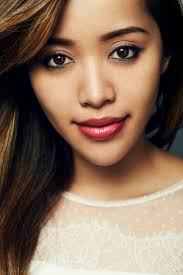 It's true! Michelle Phan's net worth grew to $50 million and it all started with Youtube but how?
Well, it really has to do with the number of eyes she was able to get on her content. As mentioned above, Phan was able to accrue 8.8 million Youtube subscribers but it took some time and a lucky viral posting.
Her first video was posted in 2005. At the time she hosted her own personal blog that provided readers with conversation about different makeup tutorials available online. It took a while for people to discover Phan's talents though.
In 2012 one of Phan's videos ("How to Get Lady Gaga's Eyes") went viral after being featured in a Buzzfeed article. After the article went live Phan gained approximately 1 million subscribers. Once that happened Phan was really able to get her Youtube business going by becoming a Youtube advertising partner and launched her own multi-channel network called FAWN. Her Youtube channel went on to be listed at #48 on the "New Media Rockstars'" Top 100 Channels.
What really made Michelle Phan's net worth climb though is her ability to diversify. Not all of her cashflow stems from Youtube. She has been able to land promotional deals with Lancôme and L'Oreal, as mentioned above and her subscription service, ipsy, has been valued at over $500 million. She's also working on multiple other Youtube projects, including one with Endemol Beyond USA building YouTube content for millennials. And, as if that weren't enough, the 31-year-old entrepreneur has also published a book called "Make Up: Your Life Guide to Beauty, Style, and Success — Online and Off." In the recent years, Michelle Phan seems to have invested in bitcoins. Her tweet in the year 2018 indicates that she is positive about her investment.
Yes, cryptocurrencies are viewed by many celebrities as a good source of investment. Any investor can trade bitcoins efficiently using automated software like bitcoin-gator and a few more developed for this purpose.
There's no doubt that Michelle Phan's net worth was well-earned. The young woman worked hard, used her networking skills, and got where she wanted to be. Like most entrepreneurs, she continues to look forward and plan new projects, land new deals/promotions and promoting her work (which will likely continue to improve her overall net worth).
Photos: Digital Trends and The Brooks Group
Amanda Blankenship is the Director of Social Media for District Media. In addition to her duties handling everything social media, she frequently writes for a handful of blogs and loves to share her own personal finance story with others. When she isn't typing away at her desk, she enjoys spending time with her daughter, husband, and dog. During her free time, you're likely to find her with her nose in a book, hiking, or playing RPG video games.