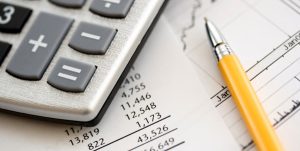 Sometimes crisis simply cannot be averted. No matter how much money you saved or how prepared you were for an emergency, sometimes things just fall apart.
In 2008, the world entered a global economic and financial crisis. It is seemingly making a comeback, however, it has taken eight years! When your personal finances take a turn for the worst, you probably don't have eight years to waste trying to get things back on track.
I know just as well as anyone else that having financial trouble can be difficult and getting back on top of things can seem impossible. There are a few steps (that worked for me) you can take to get through your financial crisis and be back on top again in no time.
Accept your financial situation. The first real step in recovering from any financial crisis is realizing that you are in a crisis and that you need help. You must accept your financial situation for what it is and then begin to move on from there.
Talk about your finances and be honest with others. Once you've accepted your financial situation, you should talk about it with people who are close to you. It will give you an opportunity to vent about your finances (which is stressful for many people). It will also give you someone to go to for advice as well as hold you to your financial goals that will help you get out of this slump. It is important to be honest about your situation. Although it can be uncomfortable to talk about money, it is important not to lie about having money when you don't have it. If you are in a financial crisis and your friends and family know it, they will likely try their best to help you through the situation in whatever way they can.
Assess your situation. Once you've accepted your situation and you've gotten feedback from those closest to you, you can begin to fully assess your situation. Maybe it is better than you thought it was or maybe it is worse. Whatever the case may be, you have the tools to fully assess your financial situation and begin to move forward into a state of financial wellness.
Develop a plan. The next step after you've had a chance to get the full snapshot of your financial situation is to develop a plan. You must set a budget and stick to it as well as start an emergency savings plan to prevent any future financial crisis. Then once you've got those things in place, you can begin to pay off any debts and set out on a road to financial stability once again.
Regain control of your finances. Developing a plan is only part of the road to financial wellness. You can make a plan and not stick to it and continue your financial crisis. However, if you stick to your plan, budget and save, you will be able to regain control of your finances. You will be able to have money for each bill, emergency and anything else that comes your way. It is truly freeing.
Have you ever had to overcome a financial crisis? 
Amanda Blankenship is the Director of Social Media for District Media. In addition to her duties handling everything social media, she frequently writes for a handful of blogs and loves to share her own personal finance story with others. When she isn't typing away at her desk, she enjoys spending time with her daughter, husband, and dog. During her free time, you're likely to find her with her nose in a book, hiking, or playing RPG video games.