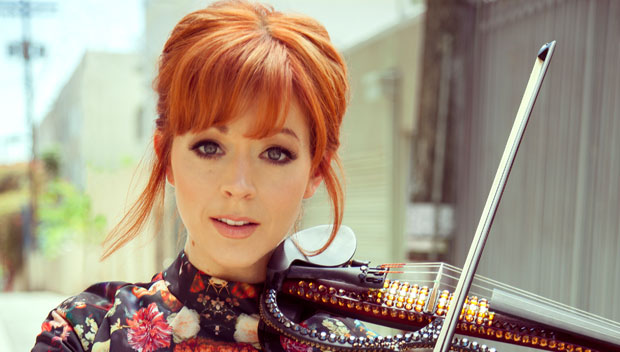 Have you heard about Youtube sensation Lindsey Stirling? She's an amazing violinist who has posted videos to the video streaming site for a few years and been able to make a living doing so. Many other musicians have followed a similar path but haven't been able to make much money.
Stirling, on the other hand, has done extremely well for herself through Youtube and various other projects. So, what is Lindsey Stirling's net worth and how did it climb so high?
Who is Lindsey Stirling?
Lindsey Stirling was born September 21, 1986, in Arizona. She grew up in a modest home. Her family barely had money to spend on her violin lessons. In fact, they could only afford for her to have one 15-minute session a week but Stirling was able to make the most of it.
She began taking lessons at the age of five. It wasn't until high school that she joined her first music group though. While being a part of the group Stirling wrote her first rock violin solo. This is where Stirling realized she had a knack for taking the classical instrument and putting a modern twist on it.
In 2010 she appeared on "America's Got Talent," where her talent was finally globally recognized. She became a quarter-finalist on the show as a hip-hop violinist and dancer. The judges liked her but did not think that her talents alone would be enough to fill a theater in Vegas.
Since then, however, she's taken to posting videos on Youtube as well as appearing on songs with other musicians (like the Piano Guys and John Legend). "America's Got Talent" sent her on a journey around the world with her violin. So, how has all of her hard work affected Lindsey Stirling's net worth?
Watch her YouTube videos and you will know what she is all about. Watch her America's Got Talent performance on Cox TV on demand and let us know if she has improved her game.
Lindsey Stirling's Net Worth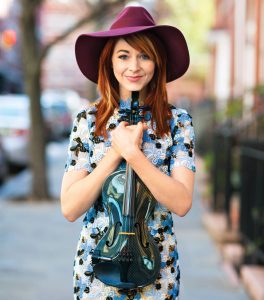 After being rejected from "America's Got Talent," Stirling has admitted that she was let down but it led to many other great opportunities for the young musician. Now Lindsey Stirling's net worth sits at about $6 million and she's touring the world.
She didn't get there overnight though. As mentioned, she was turned down by "America's Got Talent" and she also had to work through not having enough money for proper lessons. Despite all that, Stirling was able to grow into a violinist able to make millions from her talent.
Of course, Youtube has played a good part in helping her grow her wealth. Successful YouTubers are able to make six figures a year from the streaming site. However, Stirling has made the bulk of her cash elsewhere. She's been able to produce studio albums, which have sold worldwide. The 31-year-old musician has also partnered with many larger groups and gotten paid for the work she's done with them as well.
Where she makes the bulk of her cash is her live concerts and tours though. Stirling is able to sell tickets and merchandise around the world and she's making a killing doing so. It's not likely her wealth will disappear anytime soon either. Lindsey Stirling's net worth will likely continue to climb as she produces more beautiful music.
If you liked this article you may also enjoy: 
Amanda Blankenship is the Director of Social Media for District Media. In addition to her duties handling everything social media, she frequently writes for a handful of blogs and loves to share her own personal finance story with others. When she isn't typing away at her desk, she enjoys spending time with her daughter, husband, and dog. During her free time, you're likely to find her with her nose in a book, hiking, or playing RPG video games.