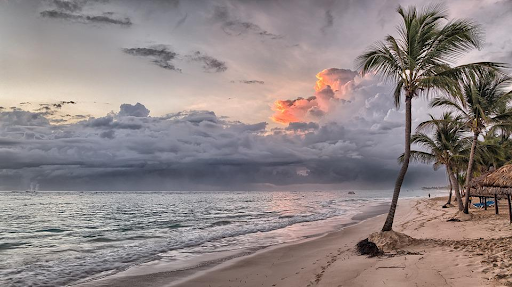 Image source URL – https://cdn.pixabay.com/photo/2016/03/04/19/36/beach-1236581_960_720.jpg
We all need to get away. We all need a vacation from time to time, but where should you go? There are a wealth of options for incredible, stunning, cultural, or historical destinations, depending on what you're looking for. Here are 7 great options for a 2022 getaway. 
Auckland, New Zealand
Home to 53 volcanoes, over 50 islands, a variety of beaches, and three impressive wine regions, New Zealand's biggest city has an abundance of beauty and culture. The natural splendor of New Zealand is all-around. At the same time, you'll find plenty to do within the city, such as visiting the Auckland Museum, exploring Auckland Zoo, or experiencing the gorgeous Mt. Eden. Long-distance travel can be pricey, but it doesn't have to break the bank. Don't miss Budgetandthebee's favorite sites for last-minute travel deals.
Mérida, Mexico
Mérida is a state capital in the corner of southeast Mexico. Its history, nature, and culture come to life as you explore Mayan ruins, narrow streets and broad plazas, regional museums, and more. With excellent cuisine, thriving markets, and plenty of exciting events happening year-round, Mérida is the perfect locale for a Mexican getaway. With a history dating back to the Spanish conquest, this cultural capital of the Yucatán Peninsula is ideal for international tourists.
Scottish Highlands
An excellent option for those who enjoy hiking, exploring, and taking in the beauty of nature, the Scottish Highlands offer a welcome change of pace from the busy rush of big city life, allowing you to get away and find some peace. It's the perfect laid-back holiday, according to The Guardian. Don't miss your chance to see some of the most spectacular sights in the Northern Hemisphere. Just don't forget to pack suitably warm clothing!
Taipei, Taiwan
Taiwan's capital is a rich and storied city, with a wealth of sights to see and culture to absorb. Whether it's the ancient tradition of religion, incredible architecture, or the city's unique fusion of Japanese, Southeast Asian, and American influences, Taipei is a feast of urban excitement. Visit the Longshan Temple, founded in 1738, or the famous Dihua Street, as well as the spectacular towering Taipei 101. You won't be short of things to do and see in Taiwan's rich and varied capital. 
Norway
Norway is home to incredible sights, stunning wildfires, jaw-dropping fjords, and rich culture. Home to the newly refurbished National Museum, the largest art museum in the Nordic countries, and home of Edvard Munch, there's a wealth of spectacular culture to absorb. Whether it's the capital of Oslo or one of Norway's many smaller towns and cities, you'll find plenty to experience and enjoy in one of Scandinavia's finest countries. Explore steep-sided mountains, extraordinary jagged coastlines, and majestic glaciers from some of Europe's biggest ice fields. Witness the unique beauty of the aurora borealis, or "Northern Lights", and so much more in Norway this year. 
Qatar
Home to the 2022 World Cup, Qatar is quickly becoming one of the most popular tourist destinations in the Middle East. Qatar is filled with cultural hotspots and luxury hotels. It is home to the Museum of Islamic Art, filled with priceless treasures that date back as far as 1,400 years ago. Considered to be one of the safest places to visit in the Middle East, Qatar is the perfect choice for those seeking to explore Arabian countries and absorb all the excitement on offer. Whether you're looking for games, sports, or online gaming, there's plenty to do and experience. Enjoy the likes of football, Formula One, and camel racing, and don't miss out on the chance to get in on the action and enjoy the best in Arabian betting. Access a variety of games, unmissable bonus offers, and fast payouts, all from the best online gambling sites. Whatever your taste, you'll never be short on entertainment in Qatar.
Dublin, Ireland
The Irish capital is quickly becoming one of Europe's leading cultural centers. With centuries of history, from its Georgian squares to its myriad traditional pubs, there's plenty to see and do in this storied city. A relatively small city for a capital, Dublin is filled with spectacular architecture, educational centers like Trinity College Dublin, and places to explore like the National Gallery, Kilmainham Gaol, and much more.
These are just a few of the spectacular and exciting places you can visit to get away from it all this year. Take the break you deserve. Kick back and enjoy life!