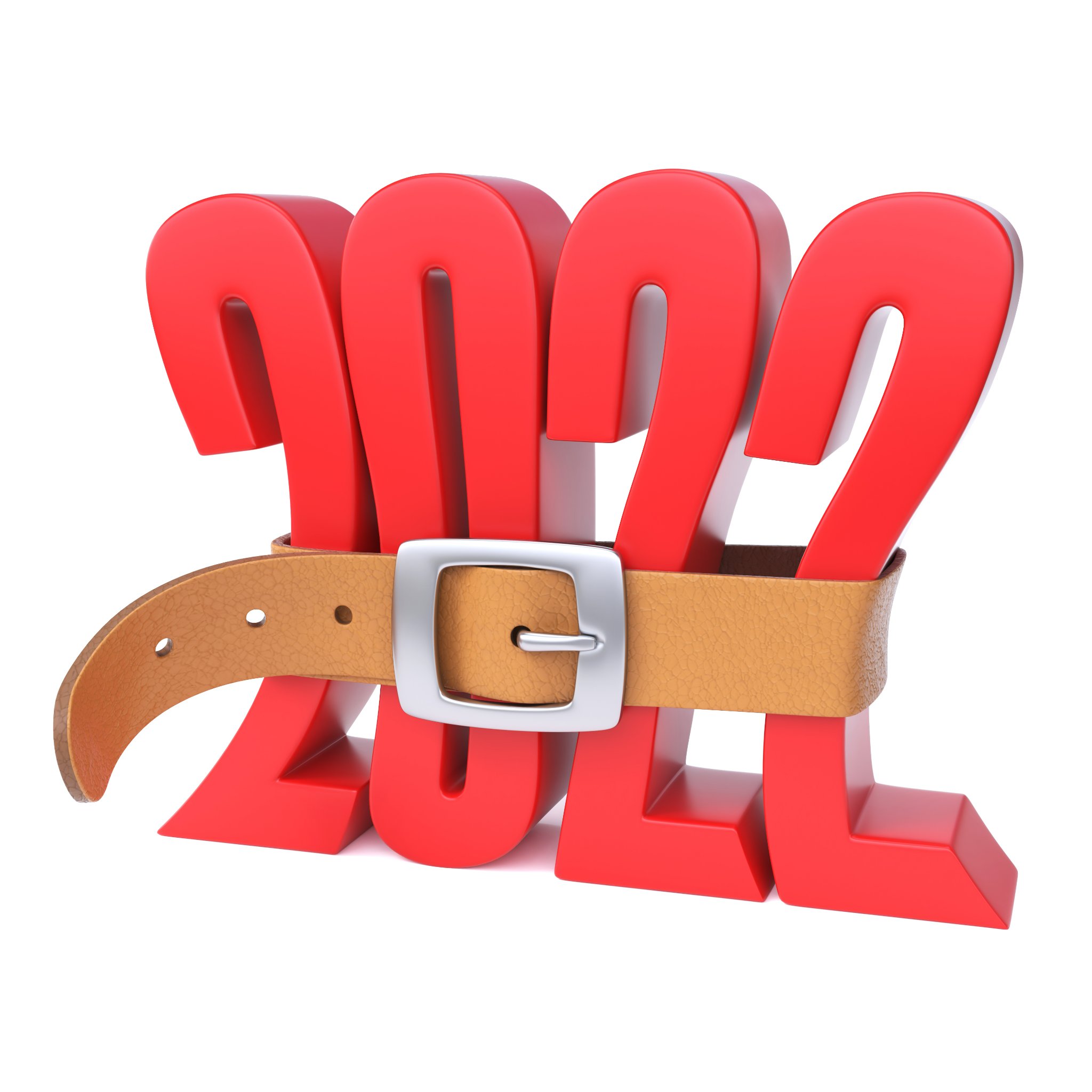 Most people I know have been watching their spending these days. After watching the hits on my retirement accounts and calculating the rising cost of living, my family has already been trimming the budget. Unfortunately, our current methods won't be enough to sustain us. Not only has inflation continued to rise, but my husband will also be relocating for his current project without full financial support from his company. As we face our changing financial situation, we are evaluating our habits and learning how to live on a more limited budget.
ESTABLISHING A NEW MONTHLY BUDGET
As a struggling student and young professional living abroad, I'm no stranger to the ramen diet or the barebones budget. I've managed to live on the bare minimum successfully for many years. Fortunately, we have more stability now that we are in our 30s and won't need to go to those extremes.
However, my husband will need to relocate for a few months and we'll have to sustain two households now. And, the company has had to make budget cuts and reduced its bonus structure which accounts for a significant portion of his annual income. The reduced income and added expenses mean we will have to reassess our finances and live on a limited budget through these changes. But when you're already budgeting, it can be overwhelming and difficult to know where to begin.
CALCULATE YOUR ACTUAL EXPENSES
Before you can make a budget, you need to know the minimum amount you need to survive and how much you are currently spending. So, we sat down and went through our statements and bills from the last few months. We tallied our expenses by categories to determine our current budget. Since we use a single credit card for most expenses, this was easy to track. Most credit card companies also provide a convenient tool that will classify your spending categories for you.
EVALUATE YOUR SPENDING HABITS
These tools compile the information into easy-to-read graphs that show where the majority of our income goes. As you would expect, housing, utilities, bills, transportation, groceries, and other household expenses account for about 75% of our budget. The rest is allocated for savings contributions and personal expenses for entertainment. While we have already done many things to reduce our spending in these areas, it's time to make a second pass with a more critical eye.
START WITH THE EASY STUFF
Making budget cuts is uncomfortable, to say the least. So, I eased into it by starting with the things I know I can live without. Usually, this means slashing our entertainment budget. Even though we have to live on a limited budget, that doesn't mean that we have to give up everything we enjoy.
7 LIFE HACKS TO LIVE ON A LIMITED BUDGET
So, where do our budget cuts begin? Here are 7 life hacks that have made it easier for us to live on a budget.
1. LOOK FOR DISCOUNTS.
Every budget-conscious shopper knows this golden rule. You should always shop around for the best prices, especially for large purchases. And, buy off-brand when possible. This can save you a ton on groceries and prescriptions. However, you can take it a step further by using coupons or sites that give you cashback, looking for discount offer codes, or shopping seasonal sales. It may not seem like much in the beginning, but if you stick with it, the savings will add up.
2. START COOKING AT HOME.
Eating out or ordering through food delivery apps is convenient but expensive. Rather than looking at it as an additional chore, my husband and I look forward to cooking together and trying new recipes at home. It gives us quality time together doing something we enjoy. And, we're eating healthier since we are more mindful about what we prepare.
3. EXPLORE FREE ACTIVITIES YOU CAN ENJOY TOGETHER.
Another thing people don't realize is that you don't have to spend money to have fun. There are plenty of free activities that we enjoy together. This could be anything from watching movies, playing games, and attending free concerts, to working on unfinished projects around the house. We've also become more active in pursuing other outdoor hobbies and exploring local parks and recreational areas.
It also presents a good opportunity to explore new hobbies and hone my skills. For example, I found free YouTube tutorials to learn new drawing techniques and signed up for free online courses through sites like edX. Instead of looking at this as a limitation, I see it as an opportunity to try new things.
4. ELIMINATE MEMBERSHIP FEES.
This was one area we realized that we were overspending. After reviewing our expenses, we canceled the streaming services we rarely used and the additional TV channels we didn't watch. We also share memberships to reduce fees. This way we can still enjoy the benefits without the full financial responsibility.
5. LEARN TO LOVE SECOND-HAND SHOPPING.
I've never been big into labels or name brands. I don't need to pay full price to have new things when you can find quality second-hand items. Since I prefer to buy clothing from local thrift stores anyway, this eliminates the unnecessary expense of new items. In addition to saving me money, it also helps support a good cause.
Now that more people are advertising on local marketplaces as well, there are even more opportunities to save. You can find some really great items at huge discounts if you are vigilant and act fast.
6. LOOK AT BUNDLING OPTIONS FOR YOUR SERVICES.
We realized that our current TV bundle wasn't saving us as much as we thought. So, we are looking at our options to cancel the cable TV in lieu of streaming services. Especially since many mobile providers offer free or discounted memberships with their plans.
Verizon has plans that include the Disney+ bundle for free (Disney+, Hulu, and ESPN) while some AT&T wireless plans come with free access to HBO Max. Customers also receive a standard Netflix subscription or Amazon Prime bundle with certain plans from T-Mobile. Or, you could opt for the Peacock Premium bundle if you get your internet and phone services through Xfinity.
7. TURN YOUR SAVINGS IDEAS INTO A GROUP ACTIVITY.
Although we will be facing some financial difficulties, I know we aren't alone. Many other people are in the same boat and looking for ways to save more each month. So, we have also found ways you can support one another and do it together. In the past, we have done savings competitions with our friends, hosted potlucks together instead of going out, and done clothing swaps when we clean out your closet. Saving money doesn't have to be tedious if you turn it into a game.
Do you have any budgeting hacks? Share your best ways to save below!
READ MORE
Jenny Smedra is an avid world traveler, ESL teacher, former archaeologist, and freelance writer. Choosing a life abroad had strengthened her commitment to finding ways to bring people together across language and cultural barriers. While most of her time is dedicated to either working with children, she also enjoys good friends, good food, and new adventures.