You're probably spending more than you should, if you're not participating in the second-hand economy. Used, pre-loved, refurbished and upcycled, many of us only focus on buying new things. Participants in the second-hand economy are earning up to $4,200 yearly from selling stuff they don't need. As a bonus, you can also get useful items at discount prices.
Sitting On A Potential Gold-mine
Did you know that about 9 out of every 10 Australians have items they don't need in their homes? Research shows that on average, there are about 25 unwanted items in every household. That's 25 items just taking up space and collecting dust. This should not come as a surprise, considering how rapidly we consume items these days. Think of all the unused or unwanted items sitting in your garage or attic -these could be turned into cash.
For example, if you have kids, you're bound to buy a lot of stuff you won't need in a couple of years. Which all adds up.  A lot of people are looking to buy items which you might have in the second-hand economy. This provides an excellent opportunity to make some extra money.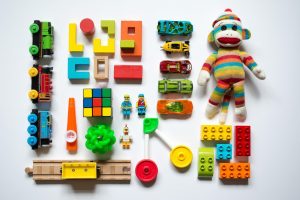 Source: Unsplash
Save A Lot Of Money
Source: Unsplash
You can also save a lot of money by switching from brand new items to used ones in the second-hand economy. Get a discount off items like baby items, toys, books and other household goods.
This is welcome news for people who need some extra income, or those who are looking to be more frugal and improve finances. If you think about it, do you really need to buy a brand new product each time? Sometimes a used one will do just as well. Save money or spend it on something else.
Get Involved In The Second Hand Economy
In 2018 alone, first time sellers (just in Australia), made a total of $1.3 million selling in the second-hand economy. This is just a fraction of the $34 billion circulating in the Australian system alone. Newcomers and experienced participants alike can make decent money.
Besides saving and earning, you will also be helping reduce the amount of items which end up in landfill. Our planet will be grateful. You can even make the world a better place by donating some items to charity.
Final Word
There are many reasons to get into the second-hand economy. First of all, make cash selling the things you don't need. Chances are, there's more than you expect. That's money you can reinvest, or use to buy essential items.
If you prefer to swap, trade simple items you don't want for ones you do. In addition to all of that, you'll also be helping the environment.