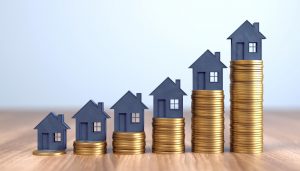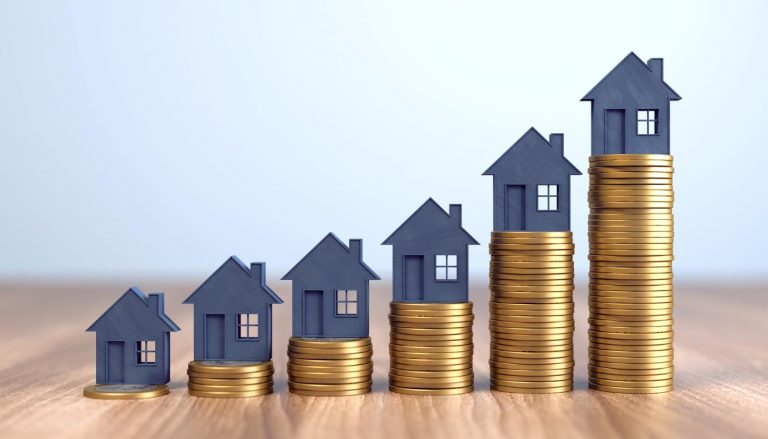 Are you looking to buy your first-ever home? Does a manufactured home tickle your fancy?
Manufactured homes are making a strong comeback in the real estate landscape of the United States. In fact, shipments of these homes continue to climb since 2009. It no longer comes as a surprise seeing more home hunters joining the bandwagon.
But you need to answer the main question of "are manufactured homes a good investment?"
Before deciding to part with your money or saying "no" altogether, you need to weigh the benefits and disadvantages. Continue reading below as we attempt to settle the score in prefabricated homes.
Are Manufactured Homes a Good Investment? : Resolving the Conundrum 
Before you search for tips in buying a prefab home, you must first look at the pros and cons of buying prefabricated homes. Are manufactured homes a good investment? Check out the list below before answering the question.
The Pros
Let's take a look at the advantages of buying a prefab home:
More Affordable
First and foremost, manufactured homes are more affordable options. Compared to a site-built home, prefab houses like modular homes may cost only a quarter of the former's price.
Manufacturers build prefab houses in controlled factory environments. This means the homes receive protection from theft and damage. In turn, these factors help lower their prices.
In addition, manufactured homes tend to come with more square footage for less the price. With its competitive pricing, a prefab house ends up as an excellent alternative to renting.
Standard Quality Control
As we mentioned above, manufacturers build modular homes in a controlled indoor facility. Thus, the weather and other outdoor elements do not affect the materials. It does not delay the manufacturing process.
This equates to uniformity in terms of their construction. This ensures all houses go through standard quality control.
When homes go through quality control, it means they are safe to live in. Generally, reputable manufacturers follow the latest standards and building technologies. You can expect prefab homes to perform the same way as standard houses in the middle of high winds, for example.
Room for Customization
Despite going through a controlled manufacturing process, prefab homes still give you room for customization. Compared to homes for rent, you have the freedom to repaint your walls. You can also install additional features.
There are no rules that will prohibit you from doing so. Moreover, you can select the type of finishes and upgrades that you want.
Saves You Time
Another advantage of prefab homes is the speed of construction. Manufactured houses only take one-third of the construction time of a site-built home. The moment the house reaches your location, it is already 90% complete.
This allows you to move in and acclimate to your new home faster.
What you need to do on your part is to prepare the foundation of the prefab home. You need to establish key utilities like water and electricity.
Key Amenities
Believe it or not, you can also fit most of the key amenities that you find in site-built homes inside your prefab house. You can install hardwood floors, ceramic tiles, and 10-foot ceilings. You can also enjoy the latest lighting fixtures, as well as Energy Star appliances.
The only catch is you need to tell the manufacturer beforehand. You need to instruct them to install the items before they bring the prefab property to your location.
Nevertheless, most manufactured homes do come with built-in features. Some of these amenities include fireplaces, walk-in closets, and bay windows. Some homes also include double sinks, jetted tubs, and soaker bathtubs.
The Cons
Now we move on to the cons. Here are a few factors that you should rethink before making your final decision:
Poor Quality
Though we mentioned earlier that manufactured homes go through standard quality control, not all companies employ such standards. With the goal of offering affordable prices, some companies lower their quality standards.
These companies use sub-par construction methods while others suffer in terms of efficiency. Some of the most common reflections of these poor practices include unvented attics.
Other prefab homes also lack electrical service panels. Others, on the other hand, suffer from subfloors that easily sag.
Financing Concerns
There are also some drawbacks in regard to your financing options. Sometimes, the manufacturers offer insufficient financing options.
Yes, manufactured homes are cheaper but not all buyers can afford them. This is because some manufacturers require customers to pay upfront. Though you can opt for financing, the interest rates tend to soar high.
Your goal is to remain patient. Get in touch with various lenders and see which one offers to finance with friendly rates. Look at all the different types of home loans and see where you qualify.
In addition, you also need to prepare for miscellaneous fees. These are the items outside of the home like your utilities and payment for the land.
Low Resale Value
Lastly, manufactured homes tend to command low resale values. These homes usually depreciate more quickly compared to their traditional counterparts.
In addition, you may find it hard to look for a willing buyer. This is because lenders are not keen on financing second-hand prefab homes. If the buyer finds a willing lender, the latter will likely charge high-interest rates.
The Verdict
Manufactured homes are not for everyone. They cater to a group of homebuyers that have certain needs and requirements. If you are working on a tight budget, then buying a prefab home is a wise move.
If you want something that you can resell at a much higher value in the future, then a traditional home is the best choice for you.
Make Better Decisions Through Information
Are manufactured homes a good investment? With the pros and cons we presented above, you can now answer the question in line with your requirements and financial situation.
In regard to your other home-related decisions, we invite you to check our other blog posts. We discuss different topics that aim to educate. Through our articles, we can help you make better decisions.