Did you know that the first t-shirts were invented sometime around the beginning of the 20th century?
And, did you know that tees were first designed with crew-necks and short sleeves to be worn under the U.S. Navy uniform?
Tees, polo necks, hoodies, V-cuts, or zip-ups – the garments have certainly come a long way since, and in today's times, using a t-shirt advertising strategy to promote your business is a highly successful move. Corporate giants, medium, and small-sized enterprises are adopting t-shirt giveaways to market their brands and logos. However, the question remains – in an era when customers are deluded with a barrage of apparel, how do you make sure that your marketing approach stands out from the crowd?
In other words, how to create an indelible impression in the minds of viewers? After all, the objective here is to raise brand awareness, so that when customers go shopping, they're more likely to choose your products above others.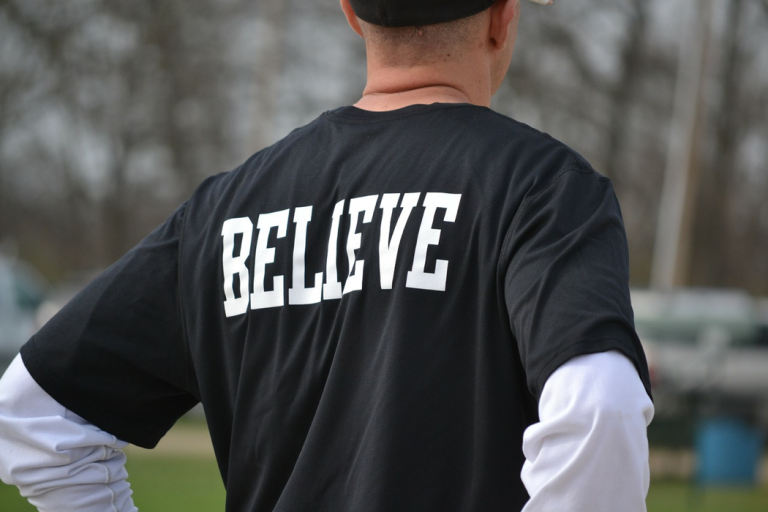 The Key to a Successful T-Shirt Advertising Strategy is Creative Messages and Logos
The designers at RushOrderTees talk about how company owners take special pains when it comes to developing logos and images for their giveaway t-shirts. That's because research has shown that the human brain processes a visual image 60,000 times faster than a worded message. If people like what they see, they are much more likely to remember the image. Here's another interesting fact. Any text that you print on the apparel should be capable of making an impact within 3 to 8 seconds. That's the length of time a person spends on reading and assimilating a message as reported by this article on LinkedIn SlideShare.
So, What Makes an Attention-Grabbing Line?
Your first focus should be on catching and holding the viewers' attention with a striking logo and memorable slogan that evokes some emotion or makes them smile. Here are a few great places to start:
1.  Pick out a theme that everyone feels strongly about
Scout the internet, you're sure to find some theme for your t-shirt advertising strategy that strikes a chord. Choose an issue that every person relates to such as global warming, planting more trees and saving the rainforests, lowering carbon emissions, and recycling, to name a few. Not only will you have viewers nodding in instant agreement, but you'll also project your company's commitment to greener practices. Above all, since everyone likes to do their bit for the environment, wearing your tee is one way of showing their support.
2.  Identify and target the right population demographic
Your company likely has a specific population demographic that particularly likes and purchases your products. This is the audience you'll target just as this pdf released by American Express advises. For instance, if you market kids wear or toys, you'll target parents who might find the tees cute. That's how you'll have a successful t-shirt advertising strategy – with men sporting your logo with the message, "World's Greatest Dad!" and women wearing, "World's Coolest Mom!" Here's another example. Do teenagers love to flaunt your brand name to look trendy? Just having the company logo on the tee might do the trick.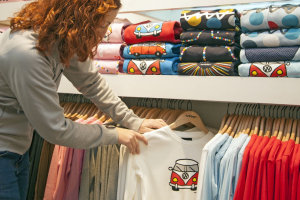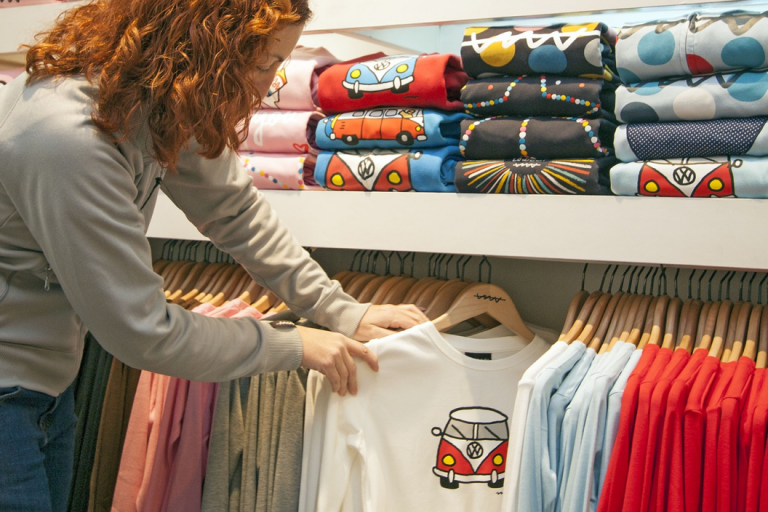 3.  Adopt social media movements and memes
At any given time, you're sure to find some movement making waves on social media. Pick out one such social issue and design a logo and slogan around it. Better yet, you could develop a tagline that acts as a conversation starter, and gets people talking about it.
Take a page out of Sujan Patel's book and his campaign for Single Grain. Here's what he has to say, "Because I wore my shirts everywhere, the people around me would ask, "What is Single Grain?"  Then, I could give my 30-second elevator pitch and hand out business cards to people who were interested in our services.
No joke – this happened everywhere.  It happened while I was waiting for a haircut at Super Cuts, while I was working out at the gym and while I was racing at the track.  Hell, I even landed a 50K client while I was getting a massage!  These conversations alone led to about 40% of the 500K I made through my t-shirts."
Tread with care, though, because one wrong move could earn your company a lot of negative publicity if it is perceived in the wrong way. You'll find a whole lot of good examples of what not to do in this feature released by Inc.
4.  Ride on the success of a TV series or popular movie
One of the best ideas for an effective t-shirt advertising strategy is to adopt a dialog, image, quote, or design from a hit TV or movie series. You'll find lots of possibilities from say, The Avengers, The Big Bang Theory, Game of Thrones, Stranger Things, Spiderman, or Deadpool. Recipients of your t-shirt giveaways will love to sport apparel that acts as a conversation starter for why they liked the shows. Just take care to check for plagiarism issues because typically, production houses release their signature memorabilia based on well-known characters.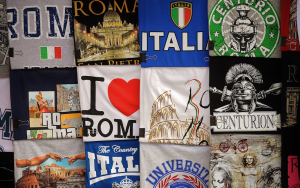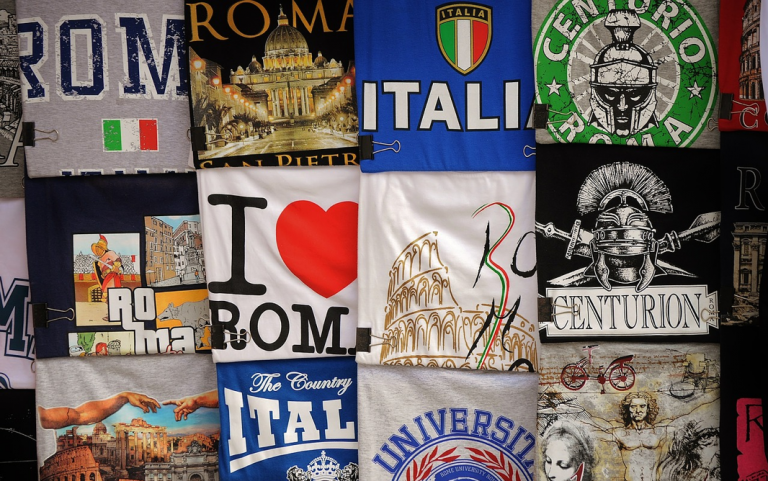 You Have the Logo and Slogan Sorted! What's Next?
Once you know what your advertising campaign is going to be about, the next move is creating the actual tee. Several intricacies go into the final design and print. Here are some of the factors to keep in mind:
Like the folks on The Medium advise, make sure the writing is visible from a distance. Choose attractive fonts in different sizes that get the message across in an exciting way. For instance, split the slogan, so it appears on the front and back.
Place the text carefully so people of both genders can wear them comfortably. The slogan should not come across in bad taste when men OR women wear them.
Add the company logo and brand name, so that it is easily identifiable.
Printing styles should align with the message you're trying to project. Gold lettering adds an element of glamour while tackle twill makes the print long-lasting. Direct to Garment (DTG) styles are perfect for intricate designs and rush orders.
When placing orders for apparel, request the printers for a couple of samples so you can see what the finished products look like before the rest of the batch is readied.
Choose high-grade fabrics for the tees with permanent printing. Low-quality giveaways that wear away quickly create a bad impression of the company gifting them. Further, when you're looking for a long-term t-shirt advertising strategy, it helps if recipients continue to wear them years after the campaign is done.
Running advertising campaigns by giving out t-shirts, hoodies, caps, bandanas, and other casual wear has proven to be successful in the last few years. Whether you're promoting an existing company or a startup, you can't go wrong with tees carrying your brand name, logo, and an interesting catch phrase. Place your order, and you will be amazed by the response you get.