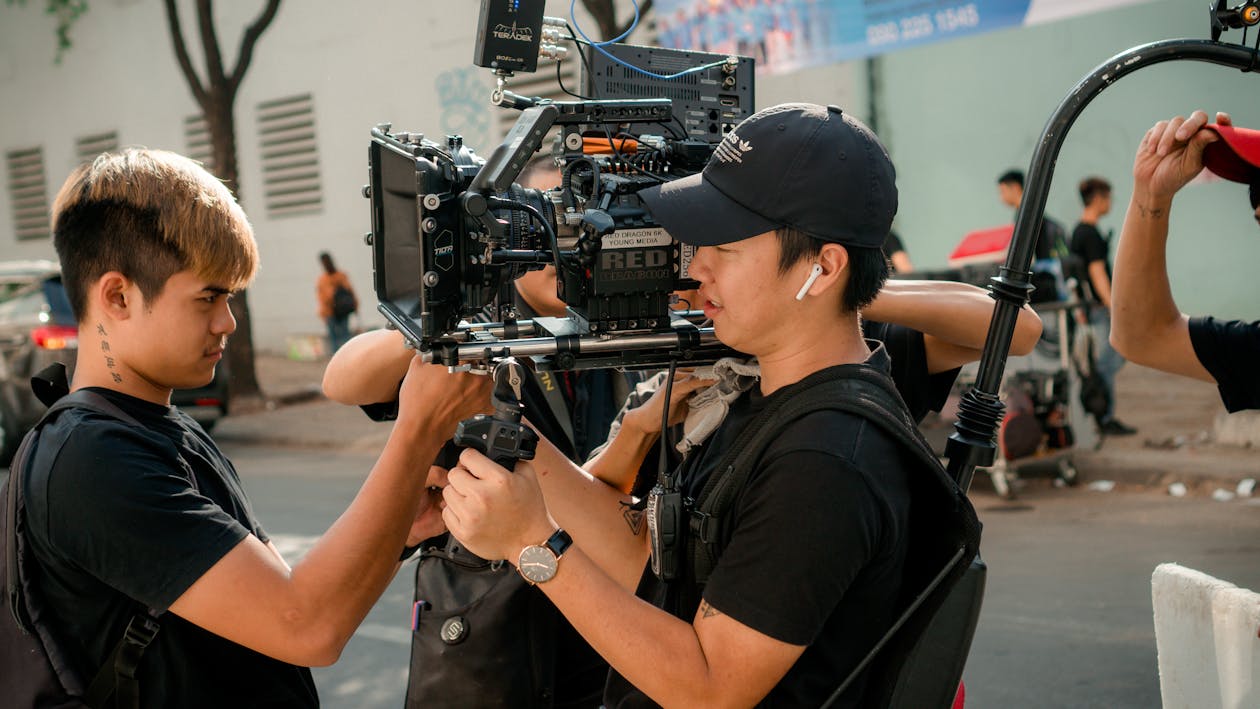 Video production is an excellent career option to consider these days. It opens up opportunities to work with clients and collaborators that can help you enhance your skill and even get famous. However, like any business type, keeping your video production company moving and staying on top would require you to have proper funding.
You can use the funds for expansion costs, working capital, debt consolidation, etc. However, with the number of funding options available, it might be overwhelming at times. Thus, it'd be best to do your research and compare each option.
Traditional Loans
Many business owners choose to get financing from traditional financial institutions, like credit unions and banks. It remains one of the most popular ways to borrow money. If you're qualified to get one, there's a significant chance that you'll be provided with a more affordable option.
It's essential to remember that banks and credit unions require you to open an account under their company before they can lend you the funds you need. Even so, it can still be challenging for some to qualify for their loan requirements, especially if your video production business is still early or you haven't established any business credit yet. Funding under this option can take some time compared to other funding options.
On the other hand, borrowing money from traditional lenders can help you build your business credit, which can help you in future loan applications. Besides low-interest rates, getting funds via traditional loans also has a high borrower satisfaction level. It means that multiple business owners trust traditional loans when it comes to business financing.
Online Loans
These days, you don't have to go to a brick-and-mortar financial institution to get funding. Online loans are now available, and many online lenders are present to help you out with the loan options they offer. However, it's crucial to ensure that you get legitimate ones, like CreditNinja.com, to prevent financial hardships in the long run.
When it comes to online loans, the loan amount, interest rates, repayment terms, and loan fees tend to vary by lender. So, it's recommended to shop around and prequalify. Doing so would help you compare different loan offers from different lenders.
You can use this funding option for a wide range of expenses for your video production business. It may include debt consolidation or purchasing equipment. Also, with online loans, you can get the funds you need faster than other funding options (usually a day to one week).
SBA Loans
You can also choose to get a loan that's backed by the US Small Business Administration or SBA. The federal government will guarantee a portion of the total business loan amount for this type of loan. That's why it's considered one of the most affordable ways to get business financing. 
Some SBA loans might require you to pay a 10% down payment of your loan amount. However, it can provide you with substantial loan amounts of up to five million dollars. Besides this, the repayment term can even stretch to 30 years.
Business Credit Cards
Business credit cards tend to offer a flexible way to borrow funds. You can easily qualify for this funding option if you have a good or excellent credit score. It can also be a great opportunity to establish business credit.
If you pay back the total balance before the grace period on your credit card ends, you can avoid paying interest. Besides this, there's also a chance for you to earn cash back and rewards based on your regular business spending. 
Business Lines of Credit
A business line of credit is available to get the funds you need if you don't exceed the credit limit. You can borrow funds, pay them back on the next billing cycle, and then use them again. Plus, you only have to pay the interest on the cash you used for your business.
You can get a business line of credit through traditional financial institutions and online lenders.
Small Business Grants
Business grants are eye candy for most entrepreneurs. The main advantage of this funding option is that you don't have to pay the money back and don't need to provide equity to secure the borrowed funds. They are considered free money.
On the other hand, the competition for getting small business grants is pretty steep. You might need to fill up a detailed and tedious application form if you want your business to be selected. Also, applying for grants can be a long shot, but they can be good for your video production business if you qualify.
Equipment Financing
Equipment financing can help you get funds for the equipment your business needs. For example, for your video production company, you might need to purchase good-quality cameras, great lenses, and sturdy tripods. 
When it comes to equipment financing, you'll be allowed to borrow money from your chosen lender with the sole purpose of using the funds to purchase your desired equipment. The equipment will then become the collateral for the loan to be secured. 
Like other funding options, you'll be required to give on-time monthly payments until you fully pay the financing. Rates on equipment financing tend to range from 8-30%
Invoice Financing/ Factoring
Invoice financing is available for borrowers who sell products or offer services to other businesses. Under this funding option, you can let your clients pay later. Moreover, the invoices your clients owe will be transformed into cash through the lender.
On the other hand, invoice factoring is when the lender gives you cash in advance from the invoices that are due by your clients. Plus, the lender will also be responsible for collecting the funds from the invoices, as mentioned earlier, on behalf of your video production company.
Commercial Real Estate Loans
If you've already experienced buying a home through financing, you're already familiar with commercial real estate loans. You can use this funding option to have your own commercial space for your video production company. It's crucial to remember that this type of loan includes many costs, such as property price, closing fees, taxes, inspection, etc.
Auto Loans
As a video production business owner, you might be required to travel from time to time to meet your clients and produce your work. Thus, you might need to take out a commercial auto loan.
If you've encountered taking out an auto loan for personal use, the process is pretty much the same. However, you might need to find a lender specializing in business financing. You can get auto loans from credit unions, banks, or online lenders.
How Much Business Financing Do You Need?
It's crucial to determine how much business financing you need before you apply for any loan. It's because the lender might ask you why you'll need funding and how you'll use the funds. 
Also, applying for more considerable funds might be tempting, but you might want to stick to the estimated amount you need to boost your chances of approval. 
How Can You Qualify?
The requirement for getting the funds will depend on the lender you choose and the type of loan. However, the following tend to matter the most when it comes to the application process:
Credit Scores
The lender might assess both your business credit score and personal credit score. However, this will depend on the funding option you choose. For example, SBA loans tend to require a personal credit check. 
So, it'd be best to ensure you have a good credit score before applying for any loan to have a significant chance of getting approval.
Time In Business
Traditional financial institutions typically want to see that your business has been doing good for at least two years. They must assess that your business will continue to thrive in the following years. However, if your business is new, you can use your personal assets as collateral or present outstanding invoices and sales projections.
Cash Flow
Besides the time in business, lenders will also look at your business cash flow. They do this to evaluate if you can repay the loan based on the income your business produces. Also, they tend to ask for business bank statements to confirm your cash flow.
To Sum It Up
There are many funding options you can consider. Some can offer low-interest rates and favorable terms, while others can provide you the financing you need for your video production company upfront. However, no matter what type of option you get, it's vital to make on-time payments to avoid any money troubles.