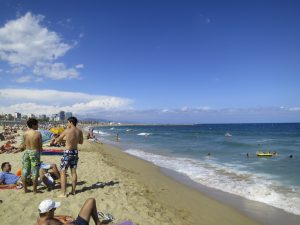 Memorial Day, in many people's minds, is a holiday that kicks off the start of summer. According to Fox News, 62 percent of Americans plan to barbecue over this weekend. Thirty-nine percent of Americans plan to
travel
, 89 percent of which will travel by car and approximately 2.6 million people will fly. However, traveling this Memorial Day weekend doesn't mean you've got to break the bank.
Maybe you just found out that you would have Monday off or you were unsure whether or not you wanted to travel over the holiday weekend. Whatever the case may be, you don't necessarily have to spend an arm and a leg on your last-minute travel plans this weekend. Here are a few awesome last-minute budget travel ideas for Memorial Day:
Get a KOA
The beach closest to you may have a KOA campground. North Myrtle Beach, SC has a KOA. For up to 6 adults, you can pay about $67 per night. If you have an RV, you can bring that and park it at the KOA or you can bring a tent. There are showers and restrooms available on site and you'll be close to the beach! Instead of spending money going out, bring things to grill (most KOAs have grills available). You can also bring beer, alcohol and pack a color with other refreshments prior to getting to the campgrounds. It is a great way to spend the holiday and save money.
Go to Washington, D.C. 
Washington, D.C. is one of the most patriotic places to be Memorial Day weekend. The nation's capitol will hold a wreath-laying at Arlington National Cemetery. There will also be a National Memorial Day concert Sunday night and a National Memorial Day parade on Monday. It is a great place for the family to go for the weekend. You can find hotel rooms in the D.C. area starting at $109 per night for the holiday weekend. The destination is also drivable from many cities on the East Coast, especially Baltimore, Boston and New York City.
The Jersey Shore
The Jersey Shore can be fun for a family or singles. You can hit the boardwalk, ride rides along the shore and enjoy the beach. You can also attend the Wildwoods International Kite Festival taking place Friday through Monday. Wildwoods will also be holding a craft show and a free concert over the holiday weekend. If you are looking for more of a nightlife scene, the Jersey Shore is not far from Atlantic City where you can hit the casino or have a drink or two at a local bar. Hotel rooms in the Jersey Shore area for Memorial Day weekend start at $75.
Charleston, S.C. 
The Spoleto Festival in Charleston is kicking off this weekend. The festival, which runs from May 27 until June 12 this year, showcases all art forms. If you are in search for a getaway to a beach town with lots of Southern hospitality and great music, head down to Charleston. You can purchase tickets on a per-event basis for the Spoleto Festival and prices range from $10 to $130. Hotel prices start at $100 per night.
New York, NY
If you can't make it to Washington, D.C. for the holiday weekend, I recommend making New York City your next choice. New York is one of the most patriotic cities in the country. Over Memorial Day weekend there will be a plethora of free concerts, parades and films to help you pass the time. Not to mention, NYC has some of the best nightlife in the country if you are looking to explore bars and clubs. You can also get a room in the city starting at $116 a night.
With Airbnb on the rise, you can also check each of these Memorial Day destinations for a friendly Airbnb. The prices through the bed-and-breakfast service are generally less than the prices at chain hotels. You may even get lucky and be invited to the family's holiday cookout during your stay (a family I stayed with did that).
Lastly, no matter where you end up, have a safe holiday weekend!
Do you have a great budget-friendly destination for the Memorial Day weekend? Share it with us!
Photo: Flickr: Alper Çuğun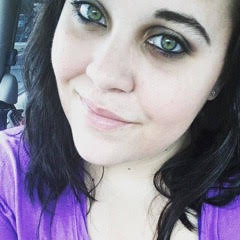 Meet Amanda! She is an editor and writer extraordinaire with a passion for sharing information that helps people and communities to better themselves in some way.  As you may be able to tell by her work on Plunged in Debt, she loves keeping up with celebrities and, more importantly, what they are doing with their wealth.
She has written for a number of other online publications and you can also catch her on our sibling sites: Saving Advice, Budget and the Bees, and Our Debt Free Family. In addition to writing online, she also freelances for local newspapers in her hometown of Charlotte, NC.