When it comes to designer brands, many consumers ask why a brand like Louis Vuitton is so expensive. Although you may think they are just "bags", this is not the case. They are valuable, high fashion accessories which have withstood the test of time. However, in these tough economic times, people are looking for ways to save more than they spend. Consequently, some have turned to LV knock offs. To some, they seem just as good as the real thing, but at a much lower price. The fashion savvy would argue that you get what you pay for.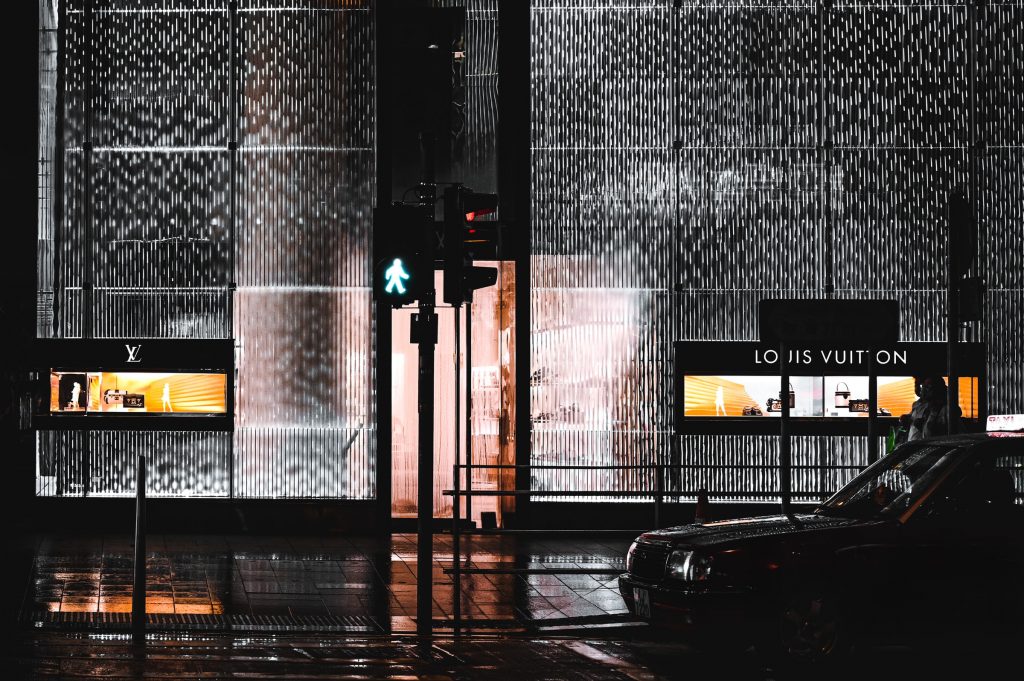 However, to truly see the value of a Louis Vuitton product, one must see beyond the prices. The company has built a reputation over the past 150 years. Moreover, it has an image to uphold. Therefore, they use the best materials, manufacturing standards, and production practices to achieve timeless, virtually indestructible bags. Here are some of the factors that impact the prices of their merchandise and explains why Louis Vuitton is so expensive.
What Makes Louis Vuitton So Expensive?
Louis Vuitton's Production Standards
Most of Louis Vuitton's workshops are located in the United States and in Europe they pay people sufficiently for their skills and time. They do not use sweat shops or unfair labor practices in the production of their bags. The craftspeople also have to undergo over one year of training before they can work independently.
On average, every bag or wallet goes through at least 100 steps for complete assembly. This means that each bag must pay the employee's annual salaries. Given the duration and the fair pay for workers, the production costs alone drive up the price tag. As such, it is no wonder that the value of the bag reflects in the sale price.
Selecting the Best (Usually Expensive) Materials
Before production can begin, they thoroughly inspect the materials for imperfections and blemishes. When they are using python and crocodile skins, they manually burnish them with rolling agate stones to create a shine. The canvas is also specially treated to ensure that it uphold against water or extreme wear and tear. During the final stages of production, each bag is stitched and edge-glazed by hand, which takes a lot of time and a watchful eye. Every step of the production process requires great attention to detail.
A Strict Quality Control Process
All the bags must be identical – down to the number of stitches used. The company has employed a bevy of custom-made robotic machines that show what extreme wear and tear will look like for the bags. Here, the zippers are opened and closed more than 5,000 times. Then, the bags are dropped and exposed to UV rays. While this may seem extreme, it helped create some of the most resilient and durable bags on the market today.
Are Louis Vuitton Bags Worth The Money?
The Louis Vuitton Company has been around since the 1800s and has become synonymous with status and class. They take their time to test the material and the bags. They need to protect their reputation to ensure that each product could potentially last for a lifetime. Their attentiveness to detail has made their bags difficult to counterfeit, fireproof, and waterproof. The timeless nature of Louis Vuitton products provides consumers with value for their money.
Finding a Louis Vuitton Near You
At the end of the day, you can't take the word of someone else. If you want to see the quality and craftmanship, you should head into a local retail store near you. Look around and talk with the employees to get their opinions as well. Each bag truly is a piece of art, and there is no doubt as to their durability. However, only you can decide if it is an investment you are willing to make.
Read More
Jenny Smedra is an avid world traveler, ESL teacher, former archaeologist, and freelance writer. Choosing a life abroad had strengthened her commitment to finding ways to bring people together across language and cultural barriers. While most of her time is dedicated to either working with children, she also enjoys good friends, good food, and new adventures.