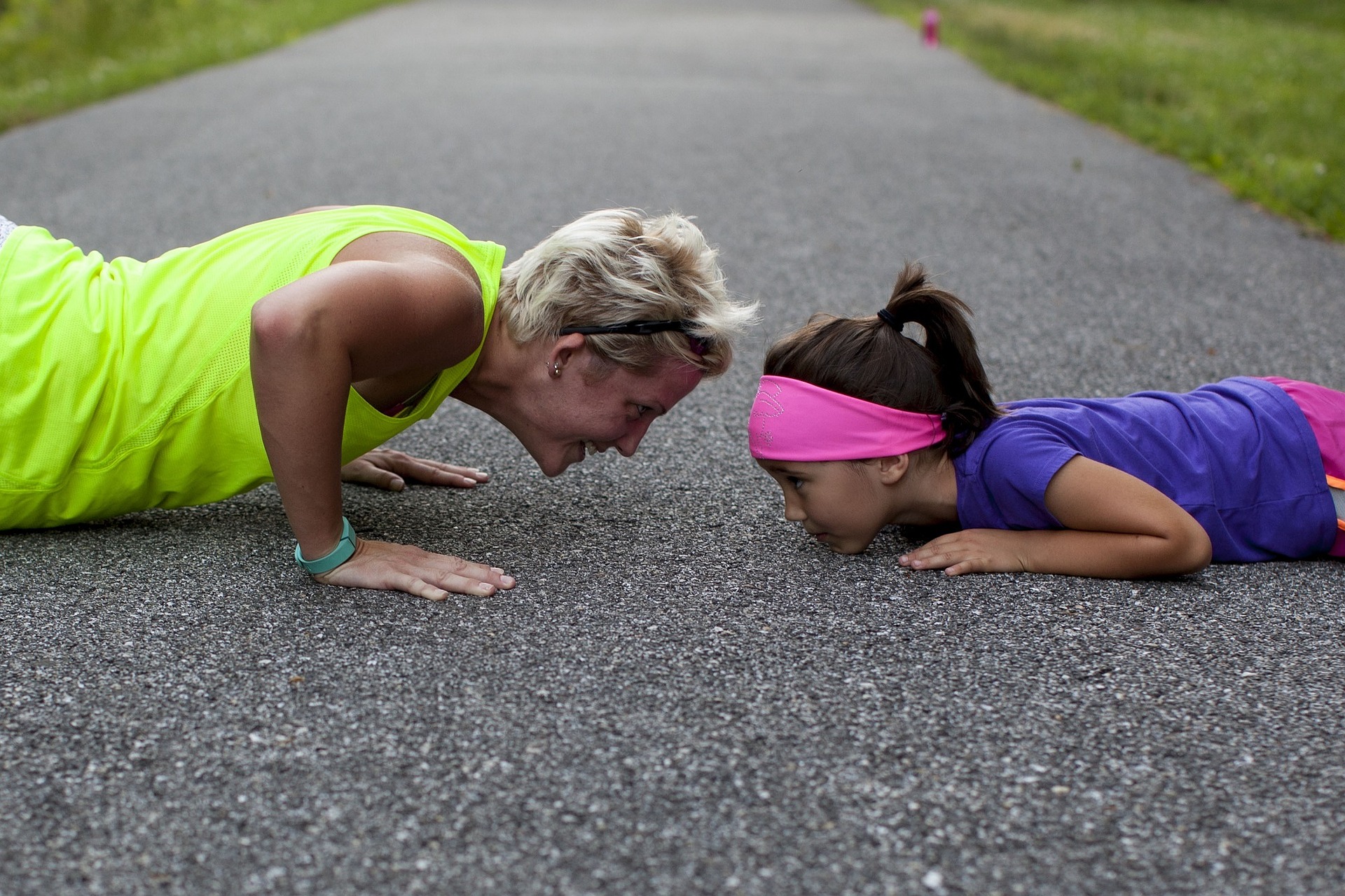 Exercising, losing weight, and maintaining a healthy lifestyle can be a challenge, especially if you are trying to do so on a budget. Gyms, like Planet Fitness, have been attempting to make the gym more affordable in recent years. However, adding another monthly bill isn't an option for everyone.
So, how do you still get a great workout without the price tag? Web-based workout videos.
The Rise of Web-Based Workout Videos
You may remember years ago that many people had workout videos in their home. Most of the time it was on a VHS (and maybe DVD in the early 2000s). This provided individuals with a way to work out without paying a hefty gym fee or paying to furnish a home gym.
When the internet took off and sites like YouTube gained popularity, the rise of web-based workout videos began. Fitness superstars, like Jillian Michaels, started to produce and publish workout videos to the internet. Now there are millions of web-based workout videos on the web. The majority of the videos are free to access and watch so it may seem a bit overwhelming when trying to pick-and-choose which to do.
Top Five Web-Based Workout Videos
Narrowing your choices down will depend on your overall fitness goals as well as your ability. If you're looking for a total body workout with little-to-no equipment necessary, these are the five best web-based workout videos out there:
1. Fitness Blender
Fitness Blender is a great web-based fitness site that offers a variety of workouts. Kelli and Daniel, husband and wife, are the team behind the fitness community. Whether you are looking to burn fat, build muscle or even just stretch, there's something for you.
2. Make Your Body Work
Make Your Body Work gives you a full-body workout with every single one of their videos. Each includes cardio, strength training, and core conditioning. You can choose from four difficulty levels. Each workout can be modified for the newest of users or the most experienced athlete.
3. Spark People
Spark People is a great series of web-based workout videos for people short on time. Most routines on the site are 10 to 12 minutes long and focus on a certain body part or category (i.e. Abs, Cardio, Yoga, Pilates). Spark People also provides videos outlining healthy eating habits and cooking ideas. If you're pinched for time and money and still trying to live a healthy lifestyle, Spark People is a great option.
4. Blogilates
You may have heard about Cassey Ho's Blogilates. The web-based workout video series has been wildly successful. All of her workouts can be done at home and use body weight only. She launches different challenges, like the swimsuit challenge, to keep viewers engaged and loves to interact with followers. If you're looking for a fitness community, head over to Blogilates.
5. Sweaty Betty
Sweaty Betty is a popular web-based workout site among women but anyone can do the exercises performed in the videos. The instructor, "Sweaty Betty," provides yoga workouts, HIIT exercises and other workouts for users to try. Workouts are available for beginners, intermediate exercise, and experienced athletes.
No matter what web-based workout videos you choose to follow, whether you mix-and-match or pick a favorite, they can be a great way to get in shape without the pricey gym bill. 
Have you found a great web-based workout program? Let us know in the comments. 
Amanda Blankenship is the Director of Social Media for District Media. In addition to her duties handling everything social media, she frequently writes for a handful of blogs and loves to share her own personal finance story with others. When she isn't typing away at her desk, she enjoys spending time with her daughter, husband, and dog. During her free time, you're likely to find her with her nose in a book, hiking, or playing RPG video games.