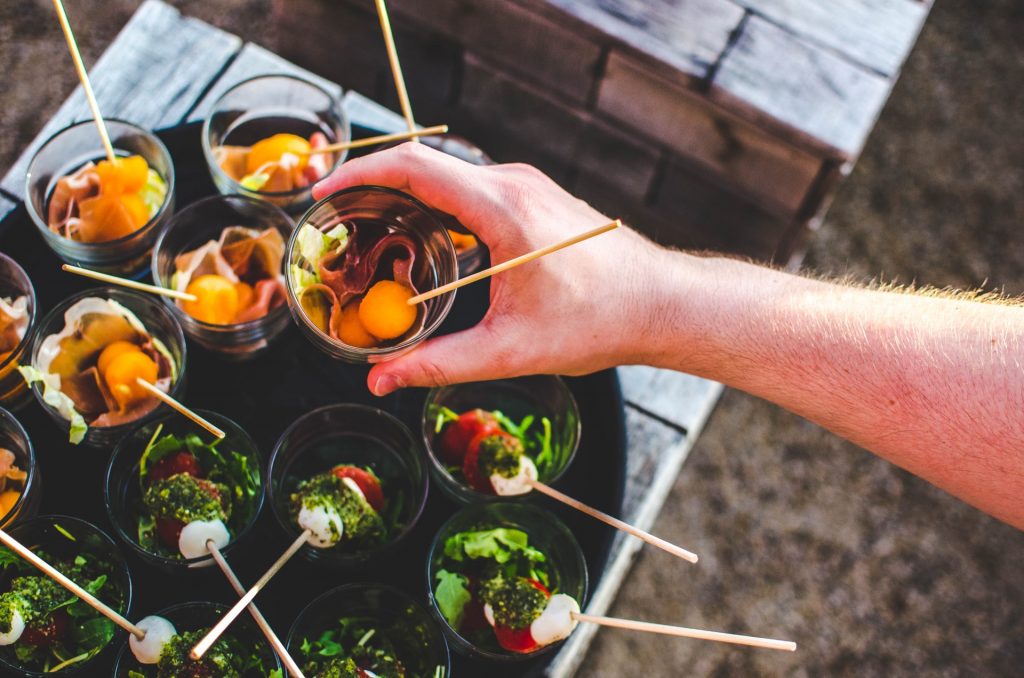 Every talented chef and baker has likely thought about earning a profit from making the foods they love. Choosing to start a food business from home is a great way to turn your hobby into a business opportunity. However, there is a lot more to it than simply preparing your delicious delicacies. Once you have a viable idea, there are also laws, business plans, and marketing strategies to consider. A new food business needs more than a good recipe to become a successful enterprise.
Learn the Laws about Starting a Food Business from Home
As with any investment, you should do your research. Know the local regulatory laws before you sink your money into a new venture. If you plan ahead and anticipate your next steps, it could save you a lot of time and frustration as you set up. Before you can start running your home business, you must get the required permits and inspections to keep everything above board. Since laws vary from state to state, it is a good idea to get familiar with local legislation governing food businesses.
Cottage Food Laws
Every state establishes its own laws that regulate the sale and manufacturing of home food businesses. But, if you are not looking to get into commercial production, cottage food laws create more opportunities for residents to earn income. Working under these laws makes it simpler to start a food business from home.
The cottage food laws eliminate some of the bureaucratic red-tape associated with commercial food production. However, they also limit which types of food you can sell. In the name of public health, small home-based food business cannot sell products that are susceptible to food-borne illnesses. In short, this usually translates that you can't sell products that require refrigeration. Most home-based food businesses stick to low-risk foods to generate income. For more specific information, you can find your state's cottage food laws here.

Permits
Additionally, some states will also require that you have business or food-handlers permits. Be aware that some permits can only be obtained after you complete a training course. However, the cost of the course usually includes the content and paperwork. If you bypass this step and fail to get the permits, there could be steep penalties or fines.
Earning Thresholds
Some states also limit how much money you can make without crossing the threshold into commercial production. If you overlook any stipulations of the laws, it could be disastrous to your new business. So, don't be afraid of asking for professional advice to ensure you are operating a legal business. If you are not sure where to begin, you can find out more from the U.S. Small Business Administration. You could also speak with local business owners and legal experts familiar with food regulation laws in your area.
Make a Business Plan
If you are considering a new business venture, then you probably already have a product idea in mind. So, the next step is to evaluate the market and decide which niche you want to focus on. Observing your competition is a good way to gauge the market and determine if you have a viable idea. It can also help you get a lay of the land and understand how your food business can fit into the local commercial landscape.
Finances and Recordkeeping
As you launch your new business, you want to maintain clear separation between your personal and professional finances. Distinguishing clear boundaries between the two safeguards both your personal accounts and your business from risks. Creating this separation will not only protect you, but also any future assets you accumulate.
From my experience, it is much easier if you establish separate bank accounts, records, and tax numbers from the very beginning. You can also use a business expense tracker to monitor and categorize your business expenses. Otherwise, you may be left sorting through financial documents and invoices when taxes come due.
Create a Marketing Strategy for Your Food Business
Once you have all the pieces in place, it is time to get to work. You have to adopt a marketing and branding strategy to get your name out there. However, the name you choose is almost as important as the product you serve. It impacts your entire public perception. This is why you want something that sets you apart. When choosing the right name, you want to pick something memorable; something unique and relative to your food business. It is best not to choose anything too long or difficult to remember. You should also avoid names that could easily be misspelled or confused for another business.
You also want to project a professional image to all prospective clients and customers. Creating a logo and official website are easy ways to achieve this. If you are not comfortable setting it up yourself, you can enlist the help of graphic designers for reasonable fees. Attend local fairs and events to start networking and looking for venues where you could sell your product.
Expanding Your Food Business
Social media will also be another important tool for you to promote your food business. Platforms like Facebook, Instagram, and Shopify can help you reach a much larger audience. Post tantalizing pictures and tap into your friends list to draw in new customers. You can also ask for help from your friends and family. Ask your loved ones to try your food and leave reviews to help create an internet presence. Utilizing social media platforms will get your business off the ground.
Lastly, you have to perfect your sales pitch. You know how good your product is, but now it is time to ensure everyone else does as well. Whether you are trying to get your products on the shelves in local supermarkets or launching an e-commerce takeover, you need a focused plan. With a little preparation and the right business model, you can certainly start a successful food business from home.
Read More
Jenny Smedra is an avid world traveler, ESL teacher, former archaeologist, and freelance writer. Choosing a life abroad had strengthened her commitment to finding ways to bring people together across language and cultural barriers. While most of her time is dedicated to either working with children, she also enjoys good friends, good food, and new adventures.