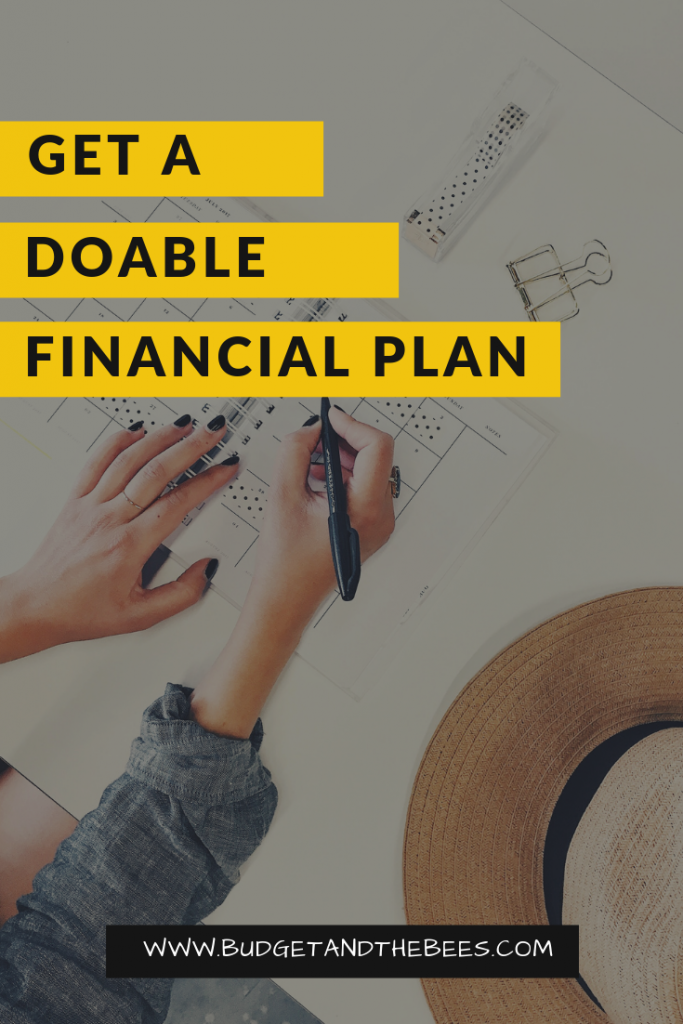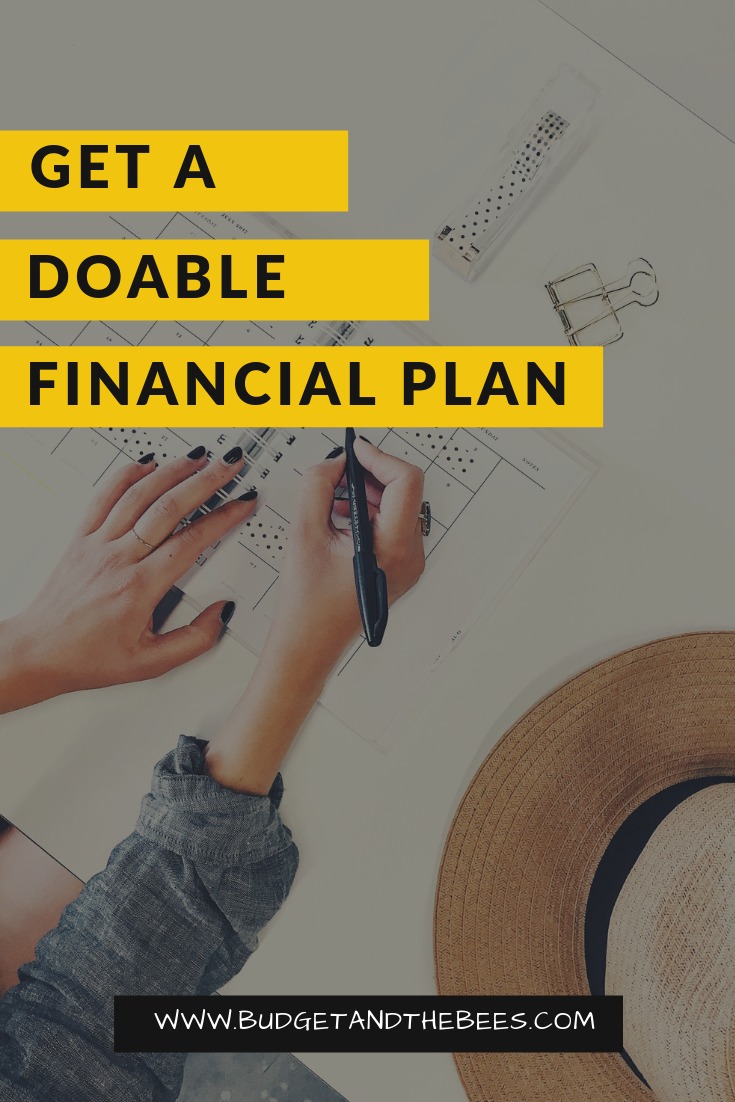 When it comes to your finances, the younger generations simply aren't meeting their financial goals even though we have more tools than ever to help us get there. You are three times as likely to reach your financial goals with a financial plan. That's where SAVVI Financial comes in.
SAVVI Financial is a new website that takes your short and long-term financial goals and creates a simple action plan for you to get there. Here's how it works and my SAVVI Financial review…
About SAVVI Financial
What makes SAVVI Financial stand out against other fintech tools and services is the system was created by MIT-trained, Ph.D. mathematicians, engineers, and data scientists. Each member of the team has experience in quantitative finance, applied analytics, and optimization. They've helped solve real-world issues in finance, healthcare, and transportation for more than 20 years.
Then they branched off to make more of an impact in personal finance to help answer the question: Why aren't people reaching their goals? The team focuses its expertise to solve this problem and make financial decision-making easier. They do this by offering up personalized, actionable tasks to reach your long-term goals.
My SAVVI Financial Review
Signing up with SAVVI Financial was fairly easy. Like many other fintech services, it requires you to link your accounts and add any assets or debts you may have. Depending on how many accounts you have to link, the signup process can take up to 30 minutes. As long as you have your login details available, the signup process is a piece of cake!
I was surprised to see that SAVVI was able to link all of my accounts. In the past, there have been hiccups with similar services connecting my Navient student loans, and my VW credit account. However, with SAVVI, I was able to look at my finances as a whole and link everything.
After linking your accounts, you can choose from a list of goals. These include everything from paying off debt, owning a home, retiring early, investing, or establishing an emergency savings account. You can choose up to four goals to focus on for free.
How Much Does It Cost?


Some employers have partnered with SAVVI to provide the website services for free. Even if your employer isn't listed, you can still access many of the services for free or choose a paid plan. 
The free plan will allow you to track your accounts and better understand your money by providing a personal action plan for up to four financial goals. Paid plans are $120 per year and include the same financial advice as the free plan, but will added asset allocation advice and you'll be able to access the site without advertisements.
Understanding Your Action Plan
After submitting your financial information and linking your accounts, you'll be routed to a page that says SAVVI Financial is working on your personalized financial plan. Within 24 hours, you will receive an email from them with a link to access their recommendations.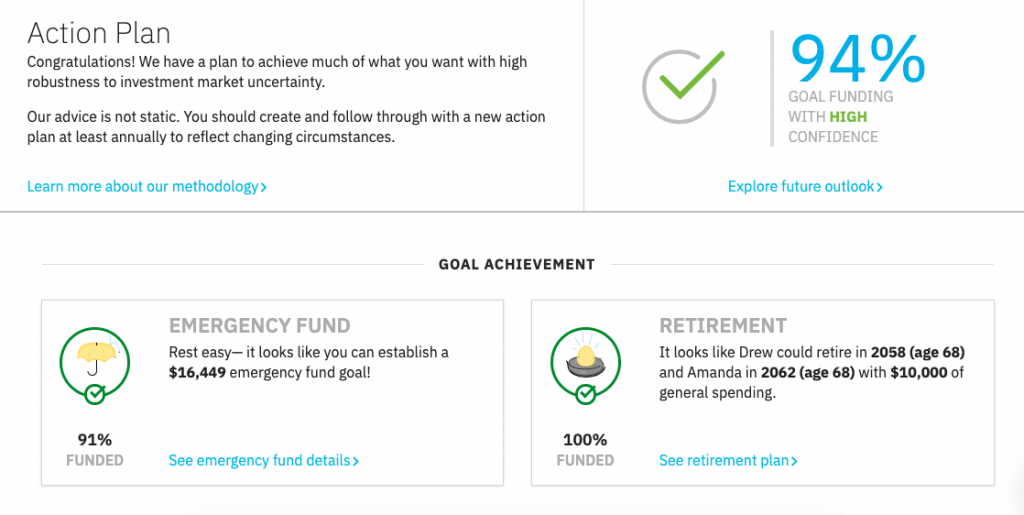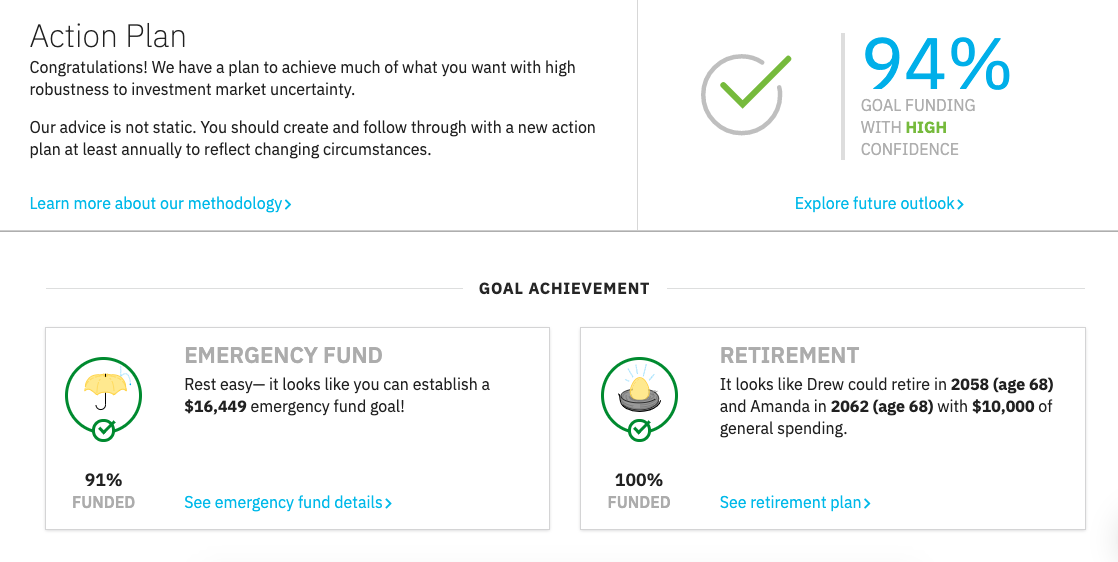 When you click through, you'll get to a page that has "Organize," "Understand," and "Plan" labeled at the top. Initially, it will bring you to the "Plan" page. This is where you can see what the SAVVI team would recommend for reaching your current financial goals.


For me, these goals are establishing a significant emergency fund and preparing for retirement. You can view the plan for reaching each of these goals. For instance, my emergency fund goal ($16K) could be reached by saving $575 per year, according to the plan laid out by SAVVI.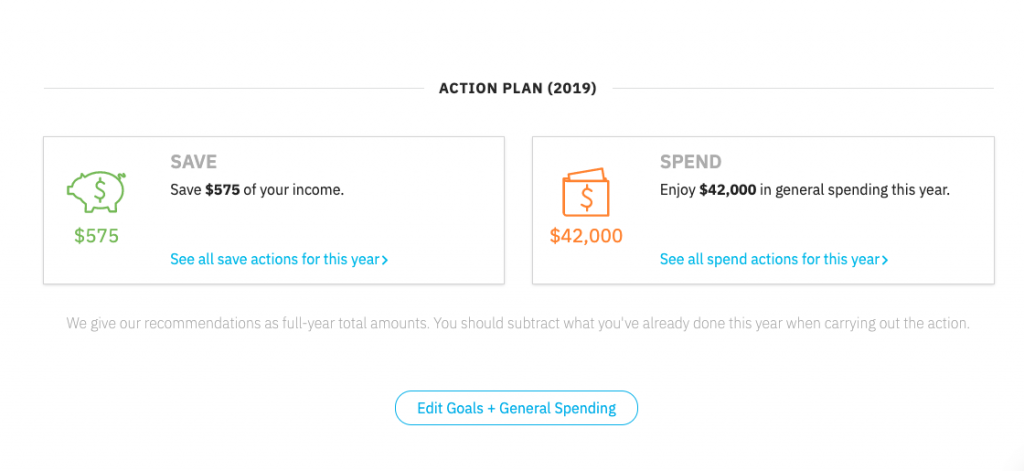 You can click through on other action plans as well to see where SAVVI has you spending your money and where your retirement funds will stem from.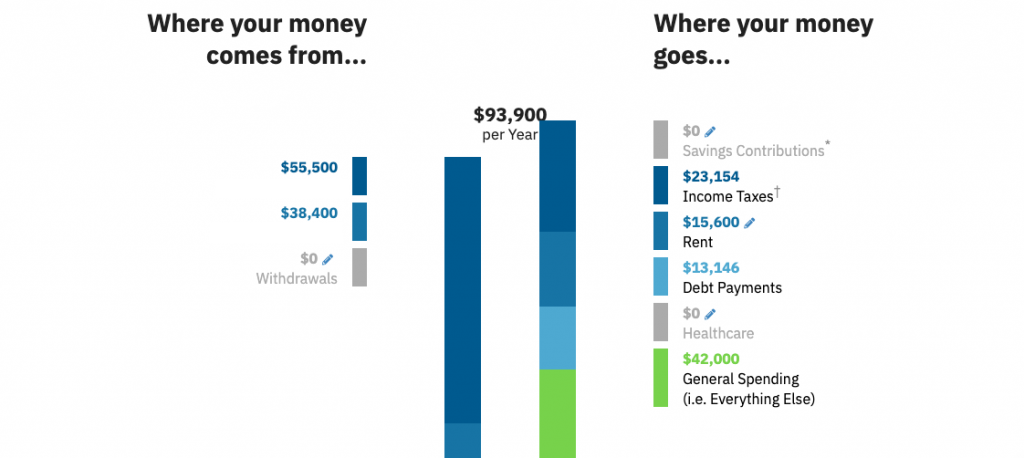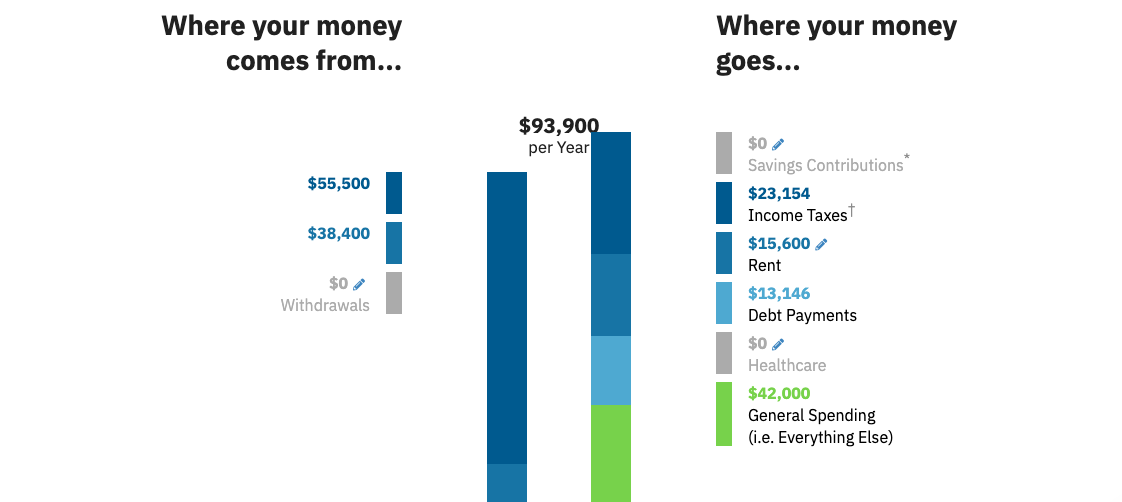 Is It Good Advice?
From my use of SAVVI Financial's financial plan tool, I can see that it definitely helps make reaching your personal finance goals easier. The tool gives you actionable advice and breaks every piece of your plan down.
I did think it was interesting to see how low the annual savings goal was. Of course, right now, we've been spending a bit more than usual. It didn't recommend cutting any current spending to reach goals faster or any changes we could make to be in a better financial situation now.
Additionally, when I clicked through to our retirement plan, it had most of our funds coming from social security. Because both my husband and I are self-employed, this will not be the case. So, we will need to invest in and IRA or other retirement accounts to live comfortably in retirement. I also was surprised to see the retirement planning section didn't mention anything about considering a 401(k) or IRA account.
With additional goals added, this may change and advice may narrow down as you add more financial information. However, with the goals I added, I felt there was something left to be desired.
Adjust Your Account With Your Changing Goals
The website notes that, although this advice is good for the time being, you should review your financial goals and plan annually. When you go in, change any income fluctuations there may have been and update your goals if they've changed.
You can always go to the "Organize" tab to link new accounts, add assets, and change or edit your goals. This is important for being able to continue using the app throughout your life, no matter where you are financially.
SAVVI Financial Review Summary
SAVVI Financial gives you simple, actionable advice to reach your financial goals, no matter what they are. This tool will give you a plan to reduce your debt, save more money, buy a home, and even retire early.
Although there seem to be a few things missing (to me) when it came to my actionable plan, SAVVI is making strides in providing understandable personal finance advice. What's more, is the service gives you a doable financial plan. Without that, you won't reach your goals.
Give SAVVI Financial a try today!
This SAVVI Financial review was paid for by SAVVI Financial, however, all of the opinions expressed are my own. 
Read More
Amanda Blankenship is the Director of Social Media for District Media. In addition to her duties handling everything social media, she frequently writes for a handful of blogs and loves to share her own personal finance story with others. When she isn't typing away at her desk, she enjoys spending time with her daughter, husband, and dog. During her free time, you're likely to find her with her nose in a book, hiking, or playing RPG video games.