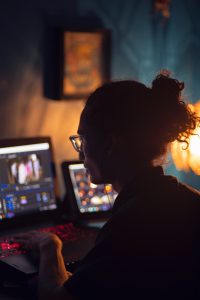 Memes are everywhere these days. From TV and movies to social media, memes have become an influential part of pop culture. Even national brands have jumped on board the meme train using them in their marketing strategies. So it begs the question, is it possible to make money by making memes?
In truth, there are unlimited ways to make money online. With the right content and marketing, you could very easily start cashing in on your dank memes. Here are the top 5 ways people have monetized this cultural phenomenon.
1. Selling on Etsy
One of the easiest and most popular ways to make money by making memes is through Etsy. Once you open a shop online, you can begin to sell your meme merchandise. The scope of what you can offer is limited only by your own creativity. The greatest advantage of using this particular platform is the exposure it offers. Millions of people visit the site each month to browse through the endless crafts, printable art, and other homemade products. It also allows vendors to sell third party merchandise.
However, you must remember that Etsy is a very competitive marketplace. If you want to make money through their site, you will need to spend time cultivating a good reputation. Your rankings improve as your accrue more positive reviews and higher ratings. You will also need to use Search Engine Optimization (SEO) techniques to boost your visibility and hopefully make it onto the first page of search engine results. It is also wise to check out your intra-site competition to help you understand the market and set yourself apart from the pack.
2. How to Make Money with Print on Demand (POD) Stores
There are other online marketplaces for those who prefer not to use Etsy. Print on Demand, or POD stores, are an excellent option for first time sellers. They are similar to Etsy, but POD marketplaces are almost completely hands-off once you have a product. First, you design the products and market them yourself. Then, the POD stores handle all the manufacturing and logistics. Once customers place an order, the site will fill it and ship it out for you. Keep in mind that these sites charge fees for their services, so your profit margins will be slimmer.
POD Stores are great for mass production of items like clothing, bags, wall art, mugs and other accessories. It is also an excellent place to start for vendors who are just entering the online forum since they offer assistance with production and distribution. These sites are also highly competitive as well, so it is up to you to direct traffic to the site with social media and SEO techniques. The more traffic you generate, the better your chances to making sales.
3. Making Memes Pages on Instagram
Instagram is usually the first thing that pops into people's minds when you mention ways to make money by making memes. However, it is probably the most competitive and difficult platform to monetize. It requires an immense amount of dedication and time to launch your account with so much competition. Don't let this deter you though, because there is still money to be made using Instagram.
The first option is to gain a following with a meme account. After you build a strong following, you can then sell ad space or have sponsored posts on your site. The initial step is to create an account where you can post your memes. From there, you can sell sponsored content or promote companies in return for payment. There is still a significant amount of revenue to be gained from influencer marketing. Unfortunately, Instagram tightly controls their platform, so if you violate any rules your account will be shut down. There have been several news stories recently discussing the widespread crackdown on these types of accounts.
The second option is less risky and earns your money by selling meme merchandise. Monetizing a fan or business page using memes gives you more freedom when you sell merchandise on a different website. Smaller niches also tend to have more dedicated fans, so it is possible to make money by making memes faster. You also have less reliance on the platform if traffic is directed to an online store. Using Instagram in this way is not only less limiting, but also gives you greater control.
4. YouTube Meme Compilations
Compilation videos can generate thousands of views and an alternate revenue stream with the right content. Believe it or not, there are already tons of accounts with videos dedicated to meme compilations. If you have any video editing skills, YouTube could be a great way to display your talents and make money by making memes. Even if you are a novice, making meme compilations is the perfect introduction to the editing software. The ability to create, edit, and post high-quality videos is a valuable skillset in today's marketplace.
5. Social Media Management
Another opportunity to make money by making memes is through social media management. Several national brands use memes for marketing campaigns, cashing in on humor to boost sales. For example, Wendy's started the trend of roasting its competitors to build their own brand image. Not only has it led to some dank memes, but also increased corporate revenues.
Another easy way to earn money off your memes is through monetized blogs. Bloggers make money by funneling online traffic to the sponsored sites. The memes catch their attention and grow the audience before directing them to the monetized blog. The more popular the meme, the more potential customers it will attract.
Final Thoughts
Memes have moved beyond the world of humor and become an important form of communication in today's culture. If you have ever thought about making money by making memes, now is the time to test the waters. With everyone social distancing and spending more time on their devices, it could be the perfect opportunity to share your memes with the world.
Read More
Jenny Smedra is an avid world traveler, ESL teacher, former archaeologist, and freelance writer. Choosing a life abroad had strengthened her commitment to finding ways to bring people together across language and cultural barriers. While most of her time is dedicated to either working with children, she also enjoys good friends, good food, and new adventures.