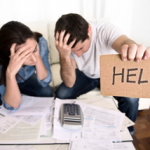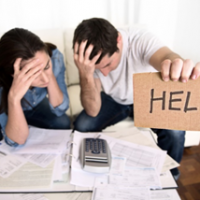 There is never a great time for a global pandemic, but it seems that now, just before an oil war, in the midst of an American presidential election and before the country gains services like universal healthcare, is the worst time COVID-19 could have struck. Not only are financial markets down, devastating many people's savings, but millions upon millions of people have been laid off from their jobs. Ultimately, the one-time universal income offered by the Federal Government is, for many people, too little, too late.
Most everyone knows someone hit hard by the pandemic and almost-recession. If you want to assist someone in need — someone who could desperately use some temporary aid — here are a few ways to do so:
Send Cash
Many people feel squeamish about sending money to loved ones. Sending money can feel patronizing, like you are flaunting your financial superiority; you might also want to avoid making your friend or family member feel like a charity case or encouraging your loved one to lean to heavily on your offerings.
In truth, it isn't always a good idea to send cash. People who have pervasive money problems and who persistently lack financial plans will probably be profligate with any cash donations you give. For these loved ones, you might consider a different method of help, like those listed below.
However, if your loved one is struggling only temporarily, due to a local stay-at-home order or some other short-lived distress, you might look up how to send money online to help them get through the next couple weeks. You don't have to send them thousands or even hundreds of dollars; even a small financial gift on a regular basis can be a substantial boon to someone stressed by money.
Offer a Personal Loan
A personal loan is different from a cash gift in that you expect your loved one to pay you back. This can help with feelings of condescension or denigration — but it can also seriously complicate your relationship. Before you can consider a personal loan, you need to be certain that your relationship is strong enough to handle this financial strain. You need to have a frank discussion with your friend or family member about the terms of the loan, and you should ensure that communication lines remain open as long as the loan remains unpaid. No matter what, you need to get the terms of the loan in writing.
If you aren't equipped to give your loved one a loan from your own savings, you can still help them obtain a loan by co-signing with them on a loan or line of credit. Co-signing is not without its risks, though; if your loved one doesn't repay the loan, you will be financially responsible for that money, and your credit will be affected. You should only co-sign with someone you trust, and you should keep in communication with that person to ensure that the loan is being repaid.
Pay a Bill
For one reason or another, you might not be able to trust your loved one with cash. In that case, you might be able to take over paying for a specific bill, like a utility bill or credit card, for a few months. This will undoubtedly relieve some financial stress during this tough economic time. If you believe it would be beneficial, you might work with your friend or family member during this time to organize their finances and develop a bill-paying plan, so when they get back on their financial feet, they will be better equipped to manage their expenses.
Employ Them
If neither straightforward cash nor loan programs make sense for your relationship, you might look into the possibility of employing your loved one during this period of hardship. If you own a business that has been deemed essential, you might be able to hire them for the interim. Then again, if you merely work for an essential organization, you might ask your supervisors if there are any openings appropriate for your friend or family member. Finally, if you need someone to help you with tasks around your home or neighborhood — perhaps delivering groceries and other necessary goods to at-risk neighbors or performing yard work or home repairs — you might offer an hourly wage to your struggling loved one.
Everyone needs to do what they can to help friends, family members, neighbors and even strangers get through this exceedingly difficult time. With small offerings of cash or other valuable aid, you can make this troubling period a little less stressful for someone you care about.