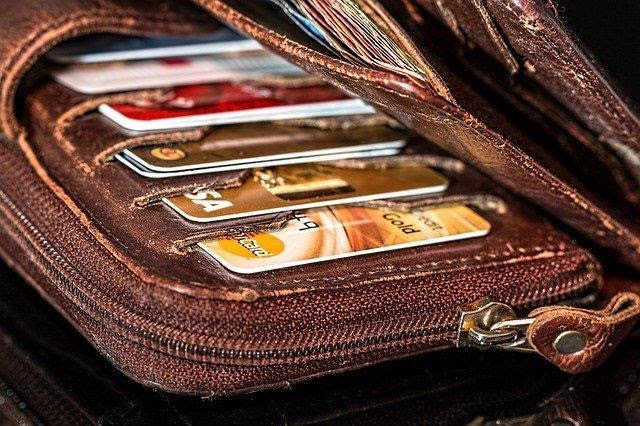 (Translation: Kredittkort – Credit Card)
An important notation in Norway is to understand that cheques are no longer a
method for payments, and cash is less dominant than using debit and credit cards which are the preferred method for expenses and purchases. That means if you stay there for any length of time or intend to stay, it will be essential to determine how you will handle your finances.
As long as the criteria are met, anyone can open a bank account, but obtaining a debit and credit card are essential for convenient, efficient, and effective payments, especially since cash is unusual for most transactions, as is true in most countries throughout Scandinavia.
Debit and credit cards make processes much more straightforward when attempting to receive products and services for significant purchases, including with restaurants, hotel accommodations, plus gas, markets, and essentially any place you go.
How Do You Obtain A Credit Card In Norway?
In Norway, debit and credit cards are preferred payment methods for almost every significant purchase, including any restaurant, hotel stay, or tourist attraction.
With the typical cards seen in the country, holders can pay for an array of services and products, only small establishments would be more accepting of cash payments, but that is slowly beginning to fade.
For those living there for an extended time or planning to stay, you can apply to receive credit and can likely obtain a card, but it will be subject to meeting what deems minimum guidelines.
The hope is that residents will be responsible when issued the "valuable tool," which means assisting in managing both an individual's personal finances and those for the household. The expectation is that users will enlist care not to accrue unnecessary debt.
If you're a Norwegian resident, you merely need to be at least 18+ and employed with a full-time job in order to apply for an account. For those who are not native to the country, you need to reside there for one year or more with proof of full-time employment during that time and currently. You also need to show evidence of having all household debt up-to-date with payments made on time.
The service providers expect to review an entire year of tax return, meaning you will likely wait as long as two years to receive acceptance. Still, each issuer has its own guidelines and set of criteria to determine for approval. Unfortunately, the individuals who meet or perhaps even exceed the requirements have no guarantee the provider will okay the application.
Norway Credit Card Eligibility And Qualifying Factors
You can apply for a Norwegian credit card in a few different ways, either by going to the branch in person, phoning the company, or going online. When in-person or over the phone, the lender will ask basic eligibility questions to determine if an application is warranted.
Online eligibility will be a part of the application process, but it will get rejected if you are determined to be ineligible. The mandatory requirements to move forward include:
Age: You have to be over the age of 18.
Repay: You need to be able to repay the funds you use sufficiently. That means you need to supply proof of income that shows your ability to cover these expenses. Age ranges between 18 and 21 will either need to prove income or show a cosigner with adequate income. This is relevant to the "2009 CARD Act."
Citizen/Resident: Not all, but most, providers require that you either be a permanent citizen or be a citizen of the United States but some cards are internationally directed.
Credit: Issuers want to see a credit history regardless of the grade. Without any type of history which makes you "invisible," there will be limited options, primarily secured choices.
After meeting these requirements, you can then move forward with the test application to try for approval, which will ask for specific information that must be completed in order to receive a response. It's not a guarantee of approval even if you meet the criteria.
Personal Information
Name (Full)
Birthdate
Social Security Number
Citizenship (country)
Contact Information
Permanent address
Email
Current mobile/home numbers
Financial Information
Employment – whether full/part/self/ employed, a part of the military, retired, or unemployed
Income – including all such as salary, retirement, wages, rental income, investment income, child support/alimony
Annual income (non-taxable) – this is monies exempt from federal taxes like public assistance, social security, workers comp, or disability.
Monthly housing – such as housing and mortgage expenses
Banking – all checking/savings account information
Selecting The Right Norwegian Credit Card
The Norwegian government has set regulations on how issuers can advertise their products. It can prove daunting attempting to compare the different options on the market in order to get the best rates available.
The ideal method is to simply research online the most commonly available in the country to read their statistics and apply accordingly, paying close attention to the maximum allowable limit for credit from each particular provider.
Your personal maximum will ultimately depend on your income, meaning if you're offered a limit of roughly 15% of a yearly income (pretty standard) with a salary ranging at approximately 400,000 NOK, you will receive an offer for a 40,000 NOK limit or perhaps a bit higher depending on all of the criteria being met. Again, even if you meet every guideline ideally, the issuer can still deny the application. It's a gamble.
Final Thought
As is true in many countries, cheques are pretty much an obsolete antiquity while cash is slowly fading from use, with debit and credit cards becoming the dominant forms of payment and purchasing power for nearly everything, especially significant goods and services.
If you believe you'll be in Norway for any significant time or plan to stay, it's wise to begin the process of applying for a credit card sooner rather than later. With some issuers having the requirement of seeing a full year of tax return, you might not get your card for a while.