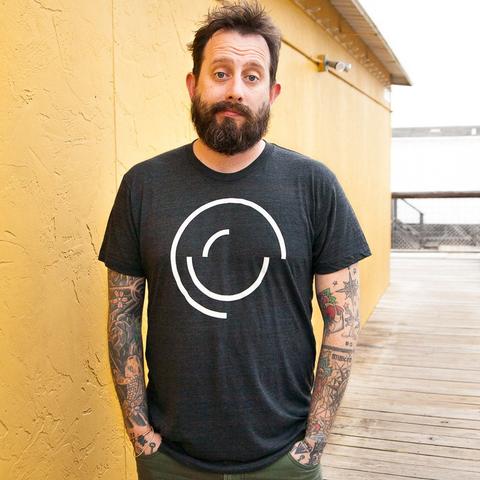 Voice actors are the unsung heroes of the entertainment world in many ways. Although many of us know their voices, their faces go unrecognized, even with the most successful voice actors. That doesn't stop them from making plenty of cash though. So, what is voice actor Geoff Ramsey's net worth?
About Geoff Ramsey
If you're not already familiar with Ramsey, he is one of the most successful online voice actors alive today. He is best known for voicing Dexter Grif in "Red vs. Blue," a science fiction web series, but who was he before everyone knew his voice?
Geoff Ramsey was born in Mobile, Alabama in 1975. Although he moved around a bit as a child, he has always remained in the Southern United States, calling Austin, Texas home in his adult life. Before graduating high school, Ramsey enlisted in the U.S. Army. He served from 1993 until 1998 when he became a photojournalist.
He continued his career as a photojournalist based in Kuwait for some time. In 2003, he left photojournalism and began his online career, co-founding Rooster Teeth. Rooster Teeth is a production company that has produced a number of web series over the years. It has paved the way for many of Ramsey's ventures, including his voice acting as Grif.
Since co-founding the company, Ramsey has been asked to various conferences to speak as well as to provide the voices for other characters. His biggest gig has been with the "Halo" video game franchise. In "Halo 3," Ramsey voiced a marine and then appeared as Grif in "Halo 4."
On top of his work at Rooster Teeth, Ramsey has also founded his own channel, Achievement Hunter, which provides comedic commentary to video games. The channel has proven to be extremely successful since launching.
Geoff Ramsey's Net Worth
With his work on Achievement Hunter and Rooster Teeth, as well as his work as a voice actor, he's been able to accrue a bit of wealth. Geoff Ramsey's net worth is estimated to be $3 million.
When stacked against other celebrities, Ramsey's wealth isn't that impressive. However, his ability to diversify his cash flow has enabled him to maintain his wealth without much trouble. Because Rooster Teeth and Achievement Hunter are both ongoing projects, he continues to make money with them constantly.
On top of his two largest projects, much of Geoff Ramsey's net worth can also be attributed to his larger voice acting roles. His work as "Grif" has led to a lot of bigger projects for Ramsey, including his deal with the Halo franchise.
You may have also seen, or heard, Ramsey on one of his other podcasts or vlogs. He even does one with his wife, Griffon, called "Happy Hour." Each of these ventures has also added to his overall net worth.
Even though it seems like Ramsey's career has slowed down, there is nothing to suggest his wealth is going anywhere. He is continuing work on Rooster Teeth and Achievement Hunter and there's no telling what voice acting opportunities he may have in the future. Don't expect to see Geoff Ramsey's net worth disappear overnight.
Photo: Rooster Teeth
Amanda Blankenship is the Director of Social Media for District Media. In addition to her duties handling everything social media, she frequently writes for a handful of blogs and loves to share her own personal finance story with others. When she isn't typing away at her desk, she enjoys spending time with her daughter, husband, and dog. During her free time, you're likely to find her with her nose in a book, hiking, or playing RPG video games.