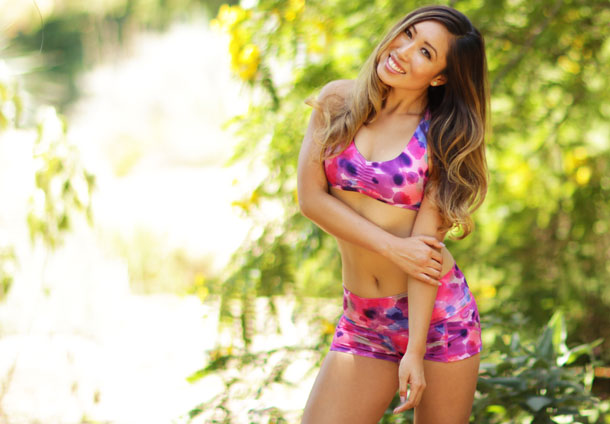 You may have heard Cassey Ho's name before. The fitness guru has become an internet sensation with her workout vlog "
Blogilates
." Ho is part of a growing group of entrepreneurs known as "vloggers."
It seems that more and more people have been making cash by vlogging (video blogging) online. Jimmy Tatro, for example, has made a huge amount of money from advertising on his Youtube channel. Like Tatro, Ho started a Youtube channel and has grown her business and is now nationally recognized. How much cash can a vlogger really make though? What is Cassey Ho's net worth?
---
Cassey Ho's Personal Profile:
What she's worth: $2 million
Career: Online fitness guru
Age: 30
How she makes money: Blogilates and POP Pilates
Where she lives: Union City, California
Citizenship: U.S. Citizen
Relationship status: Single
Education: Whittier College
---
Cassey Ho's Vlogging Career
Ho was born in January 1987 in Los Angeles. Growing up in the San Francisco Bay area with her parents, Ho was picked on by her peers. Cassey told People Magazine that she hadn't always been a fitness model like she is now. She was a chubby child and was bullied often.
Everything her peers said to her only made Cassey stronger though. She used the negative comments from her classmates and used it as positive energy towards herself and her career.
When she was 16 years old Cassey saw an infomercial about a pilates DVD. She asked her parents to get the DVD for her and it changed her life. Although Cassey always wanted to be a fashion designer she felt her passions changing and she fell in love with pilates.
Ho's parents didn't always support her business ventures though. In fact, Cassey's parents wanted her to go to college to become a doctor or lawyer. Because of the pressure from her parents, Ho attended Whittier College and graduated with a Bachelor's of Science degree in Biology. However, before she graduated, she released her first pilates video on Youtube and her world was changed forever.
Now Cassey is able to make a living through her Youtube channel and blog. You're probably still wondering how much a vlogger can make. Let's take a look at successful vlogger Cassey Ho's net worth.
What is Cassey Ho's Net Worth?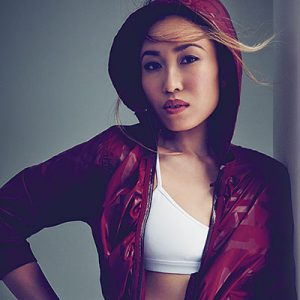 Her first video was released only six years ago. Since then she has gained 3 million Youtube subscribers and Cassey Ho's net worth has risen to $2 million. She has even been recognized as the number one female fitness channel on Youtube.
Her success was an accident though. When she uploaded her first Youtube video in 2009 Cassey meant for it to only be sent to her 40 pilates students. Cassey aimed to move across the country and she was leaving the video as a goodbye for her students. Once it was posted Cassey began getting views and comments and her business slowly grew from there.
A majority of Cassey Ho's $2 million net worth stemmed from advertising on her Youtube channel and products she sells on her blog. Ho has also trademarked her brand of pilates (POP Pilates), which is the official pilates format at all 24 Hour Fitness locations in the United States, is an internationally recognized Pilates certification program. She is able to cash in on her 24 Hour Fitness deal throughout the year.
She also has apparel available on her website. The line, Bodypop, is a line designed by Ho herself. She has also published a novel called "Hot Body Year Round" that she's earned a bit of money from.
Ho is continuously looking for ways to grow her business. Last year, for instance, she launched one of her toughest workout programs yet. Each workout takes about 28 minutes and is completely equipment-free and easy to do at home.
As far as vlogging is concerned, Cassey Ho is one of the most successful in the U.S. Her annual salary comes in around $450,000 per year and she isn't showing any sign of slowing down anytime soon.
Photos: LosAngeles.com and Health.com
Amanda Blankenship is the Director of Social Media for District Media. In addition to her duties handling everything social media, she frequently writes for a handful of blogs and loves to share her own personal finance story with others. When she isn't typing away at her desk, she enjoys spending time with her daughter, husband, and dog. During her free time, you're likely to find her with her nose in a book, hiking, or playing RPG video games.