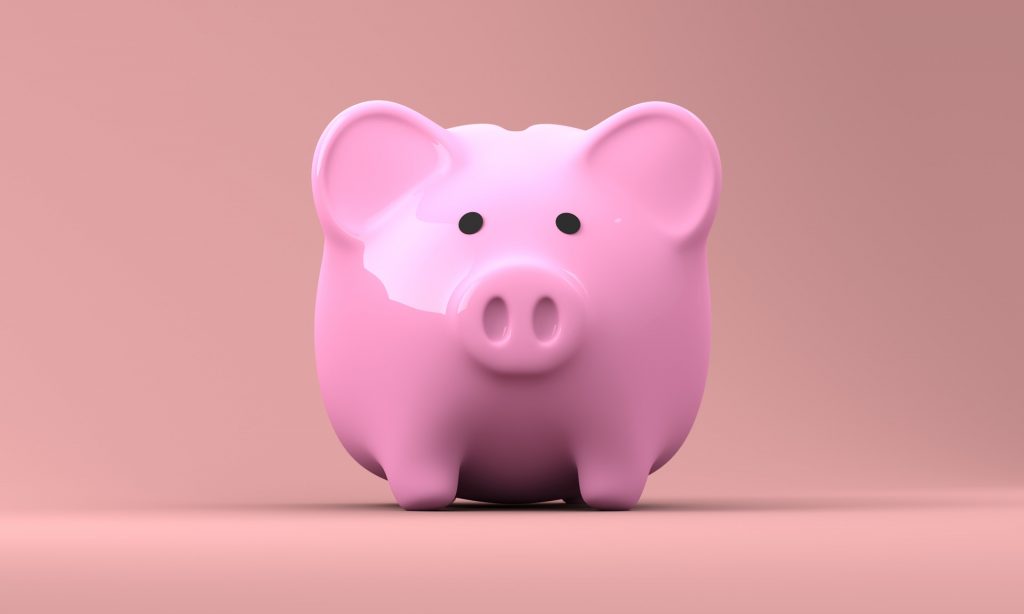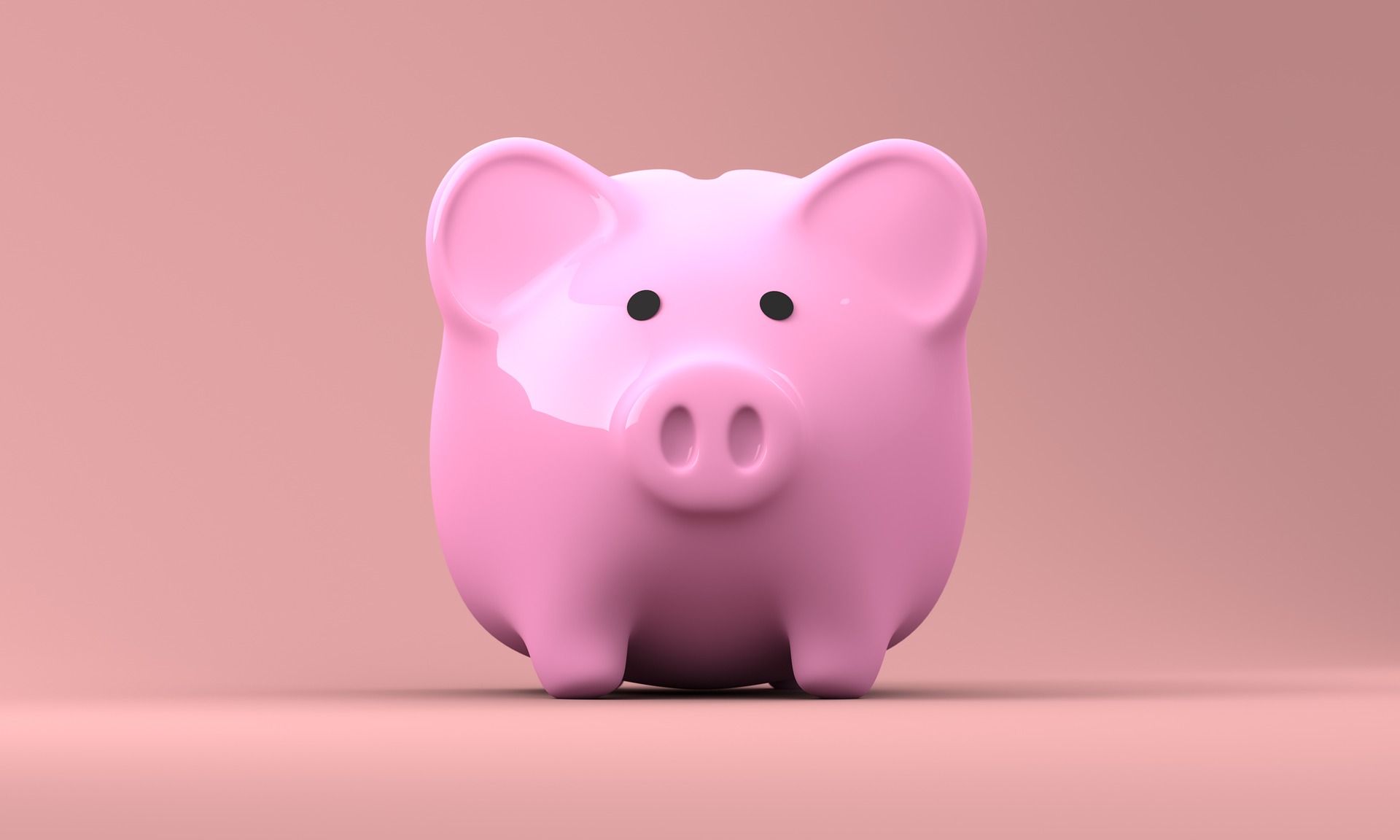 There is no specific how-to when it comes to saving money. Everyone's approach is different where finances are concerned. No matter what your financial situation is, there are numerous effective ways to save money.
50 Ways to Save Money
Among the various ways to save, there are traditional methods like only spending cash or placing a certain amount of money into savings every month. However, saving money doesn't have to be so cut-and-dry. Here are 50 effective ways to save:
Try a money challenge. Money challenges are a great way to jumpstart your savings. Check out the 52-Week Money Challenge.
Snowball your debt. Take all of the extra money you receive (gifts, bonuses, etc.) and put that towards your debt. Paying debt down is a great way to save money.
Drink water. Don't spend money on juice, soda, and other beverages. Just drink water instead.
Sell stuff around the house. Go through your things and sell what you no longer use. Take the money you make and place it in savings.
Turn off the television. Many people keep their TV on even when they aren't watching. Turning it off can save you a lot of money.
Cancel any channels you don't watch. Call your cable or satellite company to see what kind of packages they offer. Get rid of the channels you don't use.
Downsize or look for a way to reduce your rent. If you're spending too much on housing, consider getting a smaller home with a smaller payment. You can also contact your landlord or apartment management company about ways to reduce your rent.
Audit your home energy usage. Go through your home and check these things to be sure you aren't wasting money on energy (heating, cooling, electric, water, etc.).
Program your thermostat. If you don't already have one, install a programmable thermostat and program it to be off when you're not at home.
Stay in instead of going out. Instead of spending money going out to eat or going to the movies, stay in. Even having friends over instead of meeting them out can help save money.
Find free events near you. Offline is a great app to locate events near you. You can narrow them down to free (or extremely cheap) events using the app's filter.
Avoid eating out and fast food. Another effective way to save money is avoiding fast food and eating out. Although it can be more convenient, you can substitute eating out with great, homecooked crockpot meals that are just as easy.
Make food in bulk. Making food in bulk and refreezing it is another great way to add low-cost, convenient meals to your week.
Take care of yourself. If you mind your health, you'll be less likely to have to spend money on medical bills.
Cancel any unused subscriptions and memberships. Unused gym memberships, Hulu subscriptions, and anything else you don't use is throwing money away that you could be saving.
Take advantage of rewards programs. One of the most effective ways to save money is taking advantage of rewards programs. Sign up for any free program that you can.
Switch insurance companies or types of coverage. Haggle with your insurer. You may even be able to get more coverage for the same amount of money (or pay less).
Set up autopay on your bills. Autopay helps you pay your bills on time but setting up autopay can also cut your bills down a bit. Many companies offer a discount for autopay customers.
Automate your savings. If you're automating your bills, you should also automate your savings. Each time you get paid, pay yourself first by setting up an automatic transfer.
Move bank accounts. Research other banks and their interest rates, fees and other services. Switching banks could help you save.
Try to negotiate better rates with credit card companies. Negotiation is a great way to save money. Oftentimes, you can negotiate better rates and payments.
…Or stop using credit cards altogether. Many people find using credit cards hinders them from saving. You may want to stop using them altogether to avoid interest payments.
Always ask for fees to be waived. No matter what the fee is for, always ask for it to be waived. If you're polite, you'd be surprised how many companies are willing to waive fees.
Repair items instead of buying new things. Holes in clothing or minor cosmetic repairs can be made if needed so that you can save money.
Start couponing. You don't have to be a super couponer to save money. Just start clipping and you'll be saving money instantly.
Write a list before you go shopping. Having a list and sticking to it is a great way to stick to your budget and contribute to savings.
Plan meals around the sales. A really great, effective way to save is planning your week's meals around the sales in the flyer. Then you're only buying the items that are cheapest.
And always compare grocery prices. Compare grocery flyers and shop at the cheapest store.
Get a deep freezer. If you have the money to invest in a deep freezer it is a great way to shop in bulk and keep your items fresh.
Eat leftovers. Make enough food to have leftovers and bring them to work for lunch. It'll save you a ton if you normally eat out every day.
Eat less meat. Because meat is generally the most expensive part of your grocery bill, switching to a meatless diet or a diet with less meat can help you save.
Make your own beer and wine. People who enjoy beer and wine know it can be an added and unnecessary expense. You can save money by learning to make your own.
Spend time volunteering. Instead of spending money going out, use your time to give back to the community.
Go to the library. The library is another great place to go for free entertainment. Not only do they have books but most libraries also have CDs, DVDs, and computers for use as well.
Exercise. If you want to spend money, exercise instead. Head out for a run or go bike riding instead.
Start a garden. Starting a garden can provide you with low-cost entertainment as well as help trim your grocery bill.
Buy video games that have good replay value. If you're a gamer, invest in games that you can play for a long time or that will resell well.
Buy quality items. When buying electronics and appliances, buy quality items so you won't have to buy them as often.
Go with the generic brand rather than name brand. When it comes to everyday items, generic will do just fine. Name brand items cost more money without providing any additional quality.
When you can, buy used. Where clothes, cars, and furniture are concerned, think about buying used or secondhand items to save money.
Learn how to dress minimally. One of the most effective ways to save money is to know how to dress minimally. If you can mix-and-match just a few pieces of clothing, you can save a lot of money dressing yourself.
Perform car maintenance yourself. Simple car maintenance tasks like changing your oil, changing air filters, and even changing your spark plugs are all easily doable at home. If you're savvier, you can do even more repairs yourself.
If you can switch to an energy-efficient vehicle. Of course, not everyone is able to buy a new fuel-efficient car but if you can, it can save you a lot of money on transportation cost.
Consider public transportation. Another great way to save on transportation is to rely on public transit.
Inspect your bills for anything wrong or any services you're not using. Cut out any expenses you don't need.
Consolidate loans. If you have student loans, consider consolidating them into one monthly payment. This can help you save a ton of money month-to-month.
Take advantage of all the benefits your company offers. Many companies have great benefits packages that aren't used by most employees. Take advantage of what your employer offers.
Create visual reminders of your debt and savings goals. Whether it's a sticky note on your desk or a sign on your door, a visual reminder is always a good idea.
Share your savings goals and dreams with someone you love. Sharing your goals with someone you care about (and who cares about you) will help you hold yourself accountable for your goals.
Continue looking forward to your financial future. Even if you mess up, continue looking forward. You can always continue to better yourself financially.
Do you have any ways to save to add to the list? Let us know!
Amanda Blankenship is the Director of Social Media for District Media. In addition to her duties handling everything social media, she frequently writes for a handful of blogs and loves to share her own personal finance story with others. When she isn't typing away at her desk, she enjoys spending time with her daughter, husband, and dog. During her free time, you're likely to find her with her nose in a book, hiking, or playing RPG video games.