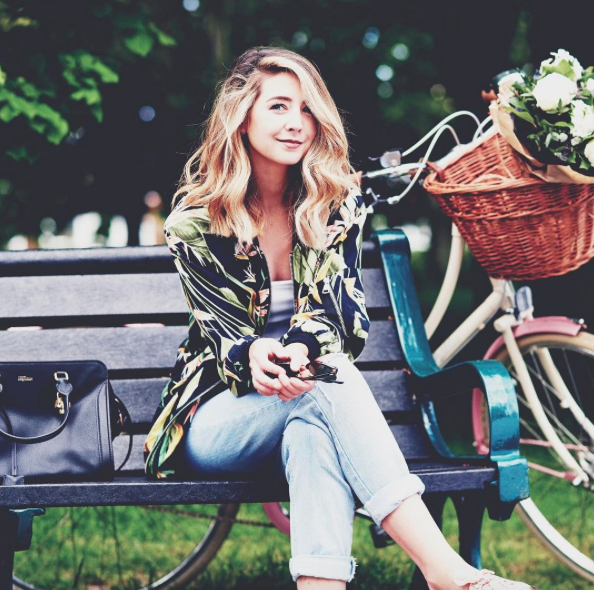 Youtubers are changing how people make money. Millions of people have turned to the video streaming site and saw an opportunity to make money. A few of them have been lucky enough to reach millionaire status doing so.
Vlogger Zoe Sugg, better known as her Youtube tag "Zoella," is one of those extremely successful Youtubers. Like many others before her, Sugg was able to find a niche and excelled in it. What has all of that success done for Zoella's net worth?
Who is Zoella?
The Youtuber known as Zoella was born Zoe Elizabeth Sugg on March 28, 1990. She currently lives in Brighton, England. Sugg grew up in Wiltshire with her brother Joe (who has his own Youtube channel) and continued on to arts college after secondary school.
In 2009, while working at an interior design company, she created and launched her blog "Zoella," which focused on fashion, beauty and makeup. Her Youtube channel (zoella280390) was soon to follow. Sugg's blog has since received over 540 million views and her Youtube channel has gained 11.7 million subscribers and 957.3 million views.
Where Sugg seems to be most influential, however, is on social media. The 27-year-old vlogger has been able to accrue millions of followers and they really respond to what she's got to say. "The Telegraph" named her one of Britain's most influential Tweeters.
In addition to her work on the web, Zoella has also worked on a number of other projects. She's also published two books. Her first book, "Girl Online," was released in late 2014 and the sequel, "Girl Online: On Tour," was released about one year later. Sugg was able to receive a two-book publishing deal from Penguin Publishing.
Her largest accomplishment thus far, however, is probably the launch of her very own beauty line. The brand, Zoella Beauty, was launched in September 2014. Since then she has launched products for the line annually in the fall.
Sugg has also appeared on television and has even been featured on a single track for an Ebola fundraiser. How has all of this success affected her finances?
---
If you're interested in Zoella's net worth you may also enjoy: 
How Much Do Youtubers Make?
Jaclyn Hill's Net Worth
Michelle Phan's Net Worth
---
Zoella's Net Worth
So far in 2017 Zoe Sugg has already made approximately half a million dollars. Zoella's net worth is estimated to be around $3.5 million and her monthly salary sits at an impressive $42,000 ($10,500 weekly and $1,500 daily).
A bulk of Zoella's estimated net worth comes from her earnings online. She has been able to create a web personality for herself and it stuck. People love watching her videos, following her on social media and even reading her books, which has directly affected her success. Another huge factor where her net worth is concerned is the value of her beauty line, Zoella Beauty, as well as her 5-bedroom luxury home in Brighton (currently valued at $1.5 million).
With projects like her beauty line and continuing work on Youtube still in the fire be on the lookout for Zoella in the future and don't be surprised if you see her wealth rise.
Photos: Instagram
Amanda Blankenship is the Director of Social Media for District Media. In addition to her duties handling everything social media, she frequently writes for a handful of blogs and loves to share her own personal finance story with others. When she isn't typing away at her desk, she enjoys spending time with her daughter, husband, and dog. During her free time, you're likely to find her with her nose in a book, hiking, or playing RPG video games.