I've got a confession to make. I am an online shopping addict (well, not officially but it is definitely a problem sometimes). And, if you're like me, you're addicted to shopping online because of the money you can save doing so.
Amazon, eBay, Living Social and other shopping apps have made it insanely easy to buy things. One of my favorite shopping apps to use is Groupon. You can save a ton of cash on merchandise, outings and even vacations if you know how to use Groupon successfully.
How to Use Groupon
Signing up for Groupon is pretty easy. All you have to do is create a login or link it to your Facebook (which is what I do). It takes a few minutes at most. Once that is done Groupon will ask to access your location and, once you accept, you'll have unlocked thousands of deals!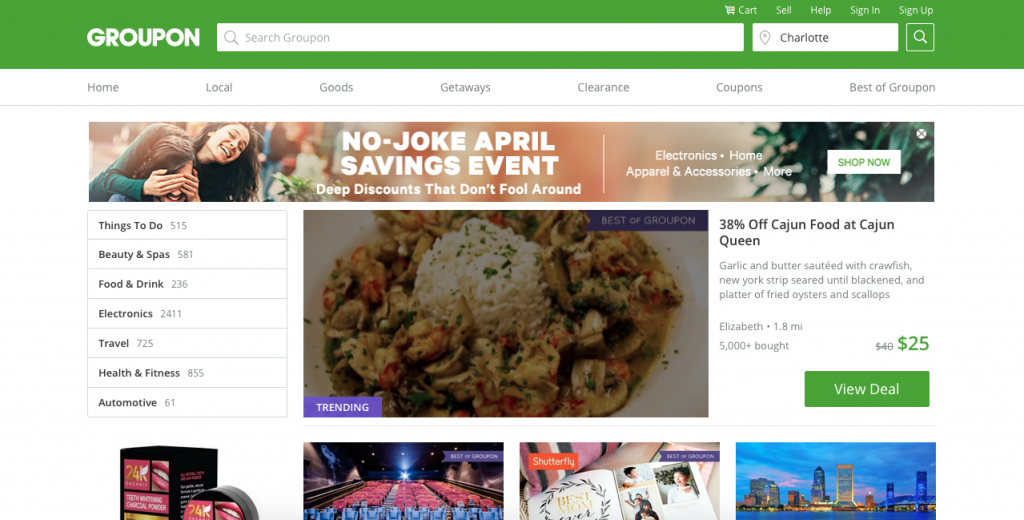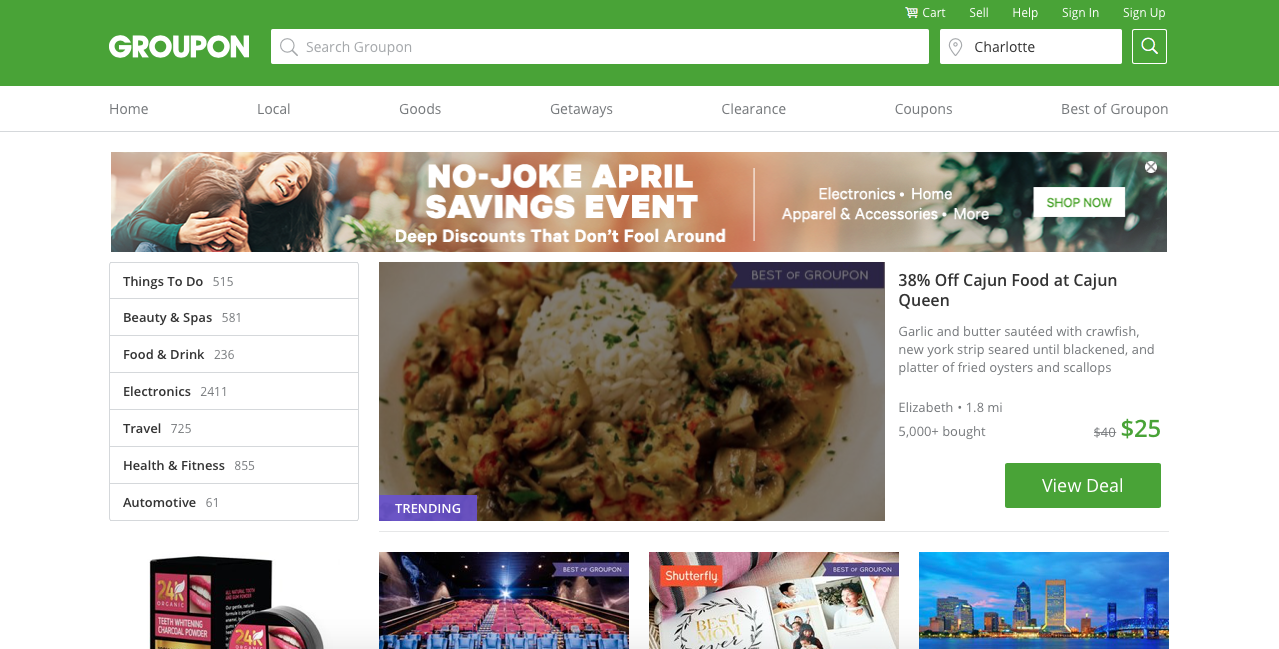 You can search both the app and the Groupon website to find location-based items for sale as well as location-based food and event deals. (The app has separate tabs for these.) You can search for specific items and events or simply scroll through the app or site to find deals that appeal to you. Groupon also has a really great vacation section where you can score awesome deals on your next vacation.
Now that you know how to sign up and use the site you'll probably want to know how to use Groupon to save money. Well, here's how I do it…
Saving Money With Groupon
I don't buy every deal I see on Groupon. Like with any other purchase, I compare prices with local shops, sales and other shopping apps. If I see a deal on Groupon for dinner for two at a local restaurant I check the restaurant's original prices, check to see if they have any current specials and then check Living Social to see if they have a similar offer. Comparing prices, after all, is how you save money.
That being said, there are a few things that I have found great deals on through Groupon. You may want to check out these items on the app or site:
Gifts. I've gotten a number of really great gifts from Groupon. During football season, they've got great football fan gear. They also have great deals on stuff like flowers for Mother's Day and other larger holidays.
Wine. If you're a wino like me Groupon is a great place to get your fix. You can get a case of wine for about $5 a bottle in some cases (which is great).
Local events. Another reason Groupon is so great is that it offers deals on events close to you. My mom, brother and I went to see Lynyrd Skynyrd a few years ago and it was only $15 per ticket!
Date night. Groupon makes date night a little easier. If you look through the offers the app has in the restaurant section or event section you can easily target a restaurant or outing within your budget.
Vacations. I've only booked one vacation through Groupon and it was great. You can get great deals on cruises, trips abroad and even staycations through the app (I'd say it's even better than most travel sites).
Like any money-saving app, Groupon takes some getting used to but once you learn how to use Groupon successfully it can save you a ton!
Photo: Tony H
Amanda Blankenship is the Director of Social Media for District Media. In addition to her duties handling everything social media, she frequently writes for a handful of blogs and loves to share her own personal finance story with others. When she isn't typing away at her desk, she enjoys spending time with her daughter, husband, and dog. During her free time, you're likely to find her with her nose in a book, hiking, or playing RPG video games.