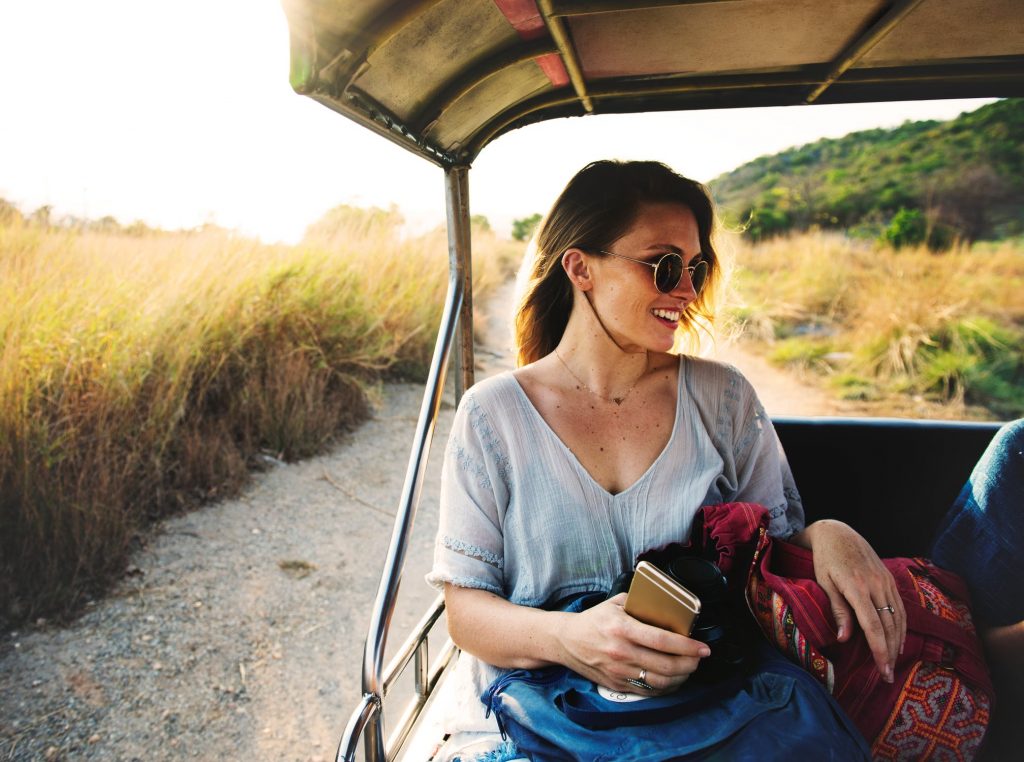 No matter if you have a tight or generous budget for your holiday, it is always better to spend wisely rather than wasting huge amounts of money on meaningless things. Here are a few simple tips and tricks to help you enjoy cheap travel and have a budget-friendly trip.
Financial management
When you travel abroad, there will be many hidden expenses that are involved in withdrawing your money. The tip is to choose a bank card which does not charge you when using a foreign ATM or proceeding transactions in another country. Additionally, it is a good idea to choose those options which allow for a variety of foreign currencies to make use of changes in exchange rates.
Avoid high seasons
Traveling to a popular destination can be much cheaper if you visit it on a low season when nobody goes there. More importantly, it can give you a lot of opportunities to enjoy the place without too many people. In case the place you plant to visit doesn't open in low seasons due to harsh weather conditions, for example, then change your schedule to a period between the peak and off-peak seasons. By doing this, you will save even more money.
Light package
Packing only necessary items can be a simple yet effective way to save your money on flights, especially when you are traveling solo. With only carry-on luggage, you could have more affordable options with budget airlines at much cheaper ticket prices. All you need to do is to read the rules of these service providers carefully and stick to them.
Make use of sharing facilities
Another useful tip to save your money on traveling is to share transport on public buses and accommodation with other people with the same mind. For example, it is much more affordable to stay in hostels or dorms rather than luxurious hotels. Using Couchsurfing can help you save even more money. For moving, just use public transport or any similar services.
Visit free destinations
There are many well-known tourist destinations that are completely free to visit. For example, Central Park in the United States and many art galleries in the UK are available to everybody at no costs. Thus, choosing these places means that you can have great deals on your trip.
Utilize discount cards
Many major cities and towns offer discounts on attraction entry or public transportation for visitors. By doing a simple search, you can find out these destinations and have an affordable trip.
Make comparisons
To save money, it is advisable to take your time doing research and compare all of the available options on accommodation, flights, and tickets to ensure the best options for you. Sometimes, a few minutes of online research can save you hundreds of dollars on booking a low-cost flight. If you cannot find a good deal, consider talking with some travel agents for suggestions.
Look for special deals on drinks and foods
These days, many restaurants and fast food chains offer happy hours for the customers. This means you can visit these places at certain times and enjoy local cuisine at discounted prices or with promotions. Thus, choosing any bars that give you 1 more beer for 2 purchased bottles. For a long trip, this can save a lot of money.
Have a flexible schedule
When it comes to travel options, it is always better to keep everything open, especially on your schedule and destinations. Keep an eye on any promotions from budget airlines, free walking tools, or discounted hostels, and then plan your trip based on these deals. By doing this, you can enjoy your favorite trip without spending too much.
Make use of free meals
When your hotel or dorm offers a free meal, then it is better to eat it up. If you don't fill up, then put the leftovers on your backpack to have lunch. While this can be a bit miserable, it can actually save you a lot of money on expensive foods in major cities. Of course, you can enjoy your dinner in a local restaurant to enjoy local cuisine. But after all, you can just eat out the whole trip. One simple tip you need to know is that lunch menus are often more affordable than these of dinners, so make sure to plan your trip and eat wisely.
Do thorough research
Just like other tasks, doing research plays an essential role in determining the success of your trip. These days, everything is available on the Internet, so make sure to visit official sites of the hotels, airlines, or destinations to look for necessary information. This will not only save you a lot of time when visiting these places but can also help you get great deals and save your money.
For those who are looking for a high-quality and rapid writing service for academic or business purposes, Rapid Essay is a good option to choose. With many talented writers and experts, we can guarantee to deliver the highest-quality essays and "write my assignment" services for your projects.