If there's one thing that stresses everyone out, it's taxes. People are not always familiar with the details of taxes and are overwhelmed by the amounts of money that they have to account for and sometimes pay. However, there are options that can help relieve your tax problems.
Installment Plan
One thing to remember when dealing with taxes is that the IRS can actually help you get your taxes paid in different ways. The installment plan that the IRS offers has proven to be effective and beneficial for many taxpayers. If you are someone who can't pay their taxes in full upfront, this option may work well for you. You can apply online to participate in this program and take care of your taxes in smaller increments upon approval.
Offer in Compromise
Offer in Compromise is a program run by the IRS that allows qualified taxpayers to agree upon a settled amount of money that is less than the original debt amount but that will clear their debt upon payment.
This option is only available to taxpayers after they have tried other methods of getting their debt paid. Also, the IRS will not grant a taxpayer this option if it thinks the taxpayer can pay the debt in full or in installments. If you have tried other methods to get your taxes paid and are still struggling, this is a good option for you.
State Relief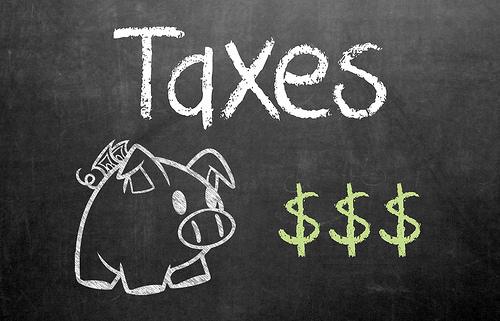 Image via Flickr by GotCredit
If the options provided by the IRS don't seem to work for you, you may be able to find relief from your state through tax settlements. Some states allow interest on tax debts to be waived while penalties must be paid. Other states require that interest be paid while penalties can be waived. There are also some states that do not waive or decrease any amount of tax debt at all.
You can contact your individual state comptroller for more information on tax relief options where you live. You can also find a list of each state's policy on tax relief at the National Association of Auditors, Comptrollers, and Treasurer's website.
Don't Procrastinate
One of the biggest problems that taxpayers experience is waiting too long to file their taxes. They are then rushed to finish everything and can make mistakes or miss things in their filings. If you wait until after the deadline, you can be hit with major fines and have to pay more than usual. You can avoid these problems and relieve yourself of extra stress by filing early and making sure that you don't miss any deadlines during tax season.
Whether you are filing your own taxes or filing for a company, there are lots of details that are difficult to deal with. However, there are many options for tax relief that can help you during tax season. If you are struggling with your taxes, consider finding a professional who can help you in the way that's best for you personally. By looking into all of your options and assessing what works best for you, you can avoid extra stress and be more prepared for the tax payments to follow.