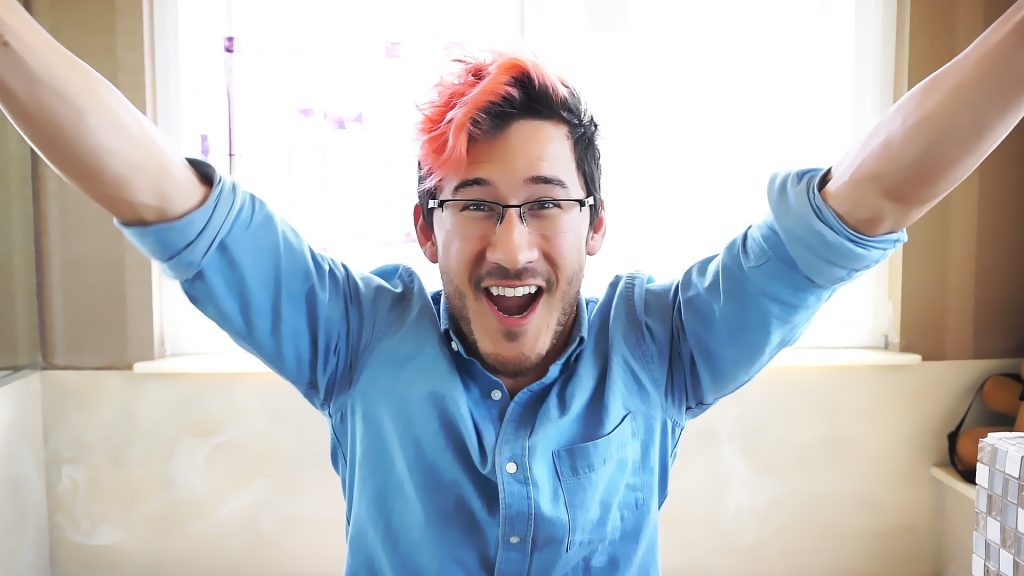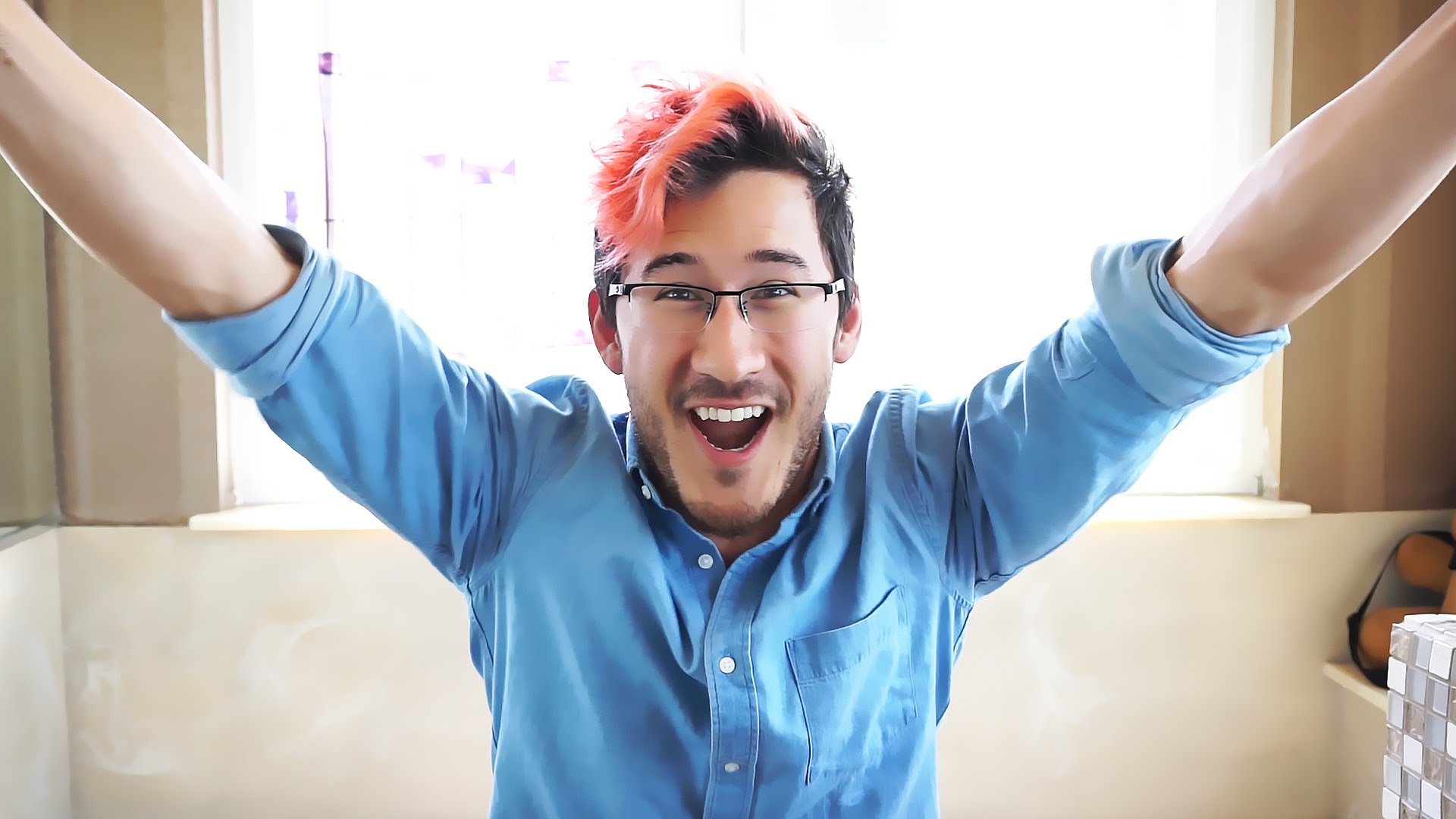 Ah, the internet.  Imagine having no college degree, yet getting rich by commenting on YouTube videos on the web.  Well, its not a fantasy for some people.  Especially for new internet star Mark Fishbach.
Fischbach, better known as Markiplier, is one of those lucky few who've really become successful through YouTube.  His video game commentary vidoes keep YouTube users coming back for more.  So, who is Markiplier and what has his success done for his net worth?
Who is Markiplier?
Fischbach, known by his YouTube tag Markiplier, was born on June 28, 1989 in Honolulu, Hawaii.  Shortly after he was born, his family moved to Cincinnati. Mark spent most of his life there and went on to begin studies in biochemistry at the University of Cincinnati.
That is where "Markiplier" comes in.  In college, he launched his YouTube channel, which focuses on video game commentary, in 2012. However, Markiplier's commentary often includes cursing, so his first channel's Adsense account (the primary way YouTubers make money) was banned by YouTube. His next channel had significantly more success and is currently a major driver of his wealth and influence.
After he launched his second channel Markiplier practically blew up over night. The rest, as they say, is history. Within two years he was listed among the new media rockstars alongside YouTubers like PewDiePie.  Markiplier – a notoriously hard worker and tinkerer – sometimes works up 7 days a week and is continually experimenting with new video techniques.  Since 2012 he has appeared on television shows, won awards and even joined a YouTube network. Here are the reasons for Markiplier's success in his own words:
---
Interested in YouTubers? You may also enjoy reading: 
---
Markiplier's Net Worth
So what has all this done for Markiplier's wealth?
The bulk of Markiplier's success has stemmed directly from his success on YouTube. Since launching MarkiplierGAME he has been able to accrue practically 18 million subscribers and more than 7 billion views.  As a result, Markiplier's net worth has climbed to an estimated $9 million in just five years.
In addition to his YouTube income, Markiplier is making cash through his other social media accounts as well.  Forbes magazine estimates that he is one of the ten most influential YouTubers in the United States and is reputed to earn between $5 million and $6 million every year from social media endorsements alone.
While the earnings of internet celebrities are often not public, an alleged hacker attack and leak of Markiplier's YouTube earning suggested he makes at least $660,000 in monthly revenue from his YouTube channel.  While this allegation has not been independently confirmed, Marikiplier has hired friends and engaged in extensive travel to Los Angeles and New York City, suggesting that his revenue is sufficient to support a small mobile content production operation.

Markiplier's ability to gain popularity on YouTube and consistent hard work is what made him so successful. If his videos weren't as racey as they are he may not have had as many viewers and subscribers. Then he wouldn't have the six-figure income from YouTube or any of the other various deals he's landed. However, Markiplier has been killing the YouTube game and has plans to continue doing so in the years to come.  So, don't plan on seeing him disappear any time soon.
Have someone you'd like us to cover? Let us know. 
Amanda Blankenship is the Director of Social Media for District Media. In addition to her duties handling everything social media, she frequently writes for a handful of blogs and loves to share her own personal finance story with others. When she isn't typing away at her desk, she enjoys spending time with her daughter, husband, and dog. During her free time, you're likely to find her with her nose in a book, hiking, or playing RPG video games.