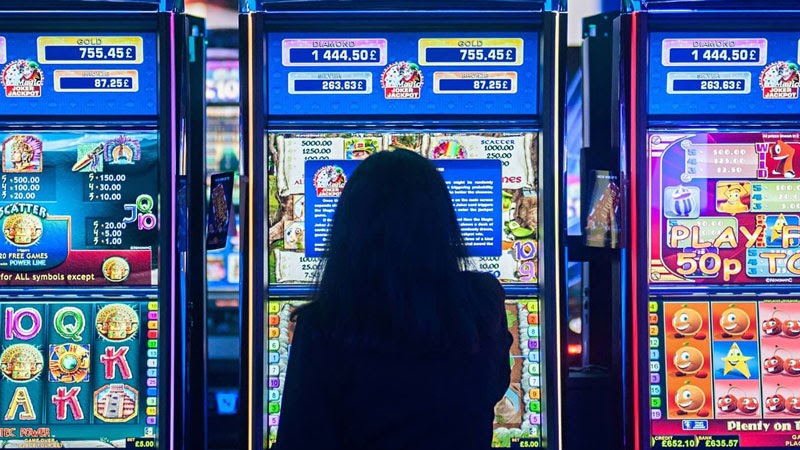 Online Slot Machines
So, before we dive into some real-life facts about how to make money while playing slots over the Internet; first, a few words about this type of online casino games.
Slot machines have started entering the gambling world at the end of the 19th century, with the first-ever precursor device manufactured back in 1895. The name "slot machine" derived from the fact that these gaming machines were equipped with sockets (slots) for inserting and retrieving coins. And the first such machine was named "Liberty Bell", according to the bell symbol, which was one of five included (along with diamonds, spades, hearts, and horseshoes).
A true turning point was the creation of an electromechanical slot machine by Bally Technologies back in 1963. It was a precursor to the first-ever video slot machine developed back in 1976. And with the implementation of the World Wide Web, it didn't take long before these games experienced their final transformation, becoming online video slots!
Online Slot Machines
Online slot machines are completely digitalized versions of land-based devices. They come with the same reel grids, which usually contain 3 or 5 reels, divided into 3-5 rows. The payout is based on the combination of identical symbols, which commonly needs to contain three such symbols placed across one of many included paylines.
A huge positive thing about online slot machines is that they come in all sorts of shapes and sizes, considering interface design and graphics, so you don't need to be tied to 7s, bars, and bells, while you can play a game with a genuine storyline in games like Fat Rabbit slot, while in the same time winning money!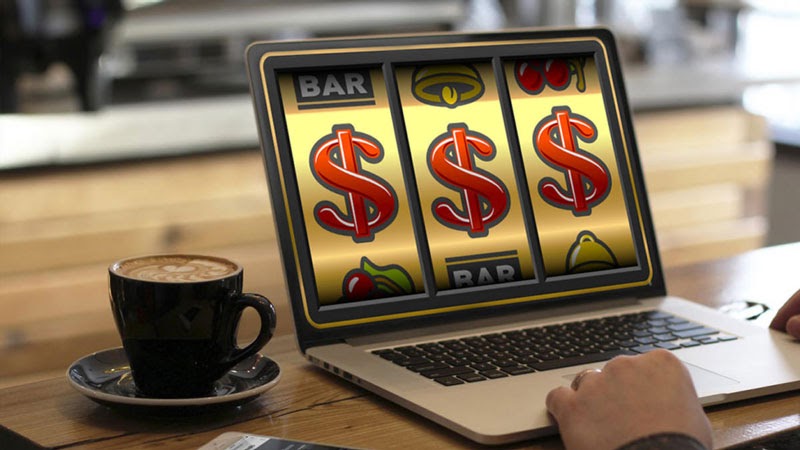 Preparation is the Key
Just like in any life activity, if you want to achieve success, then you would need to prepare yourself first. And here, you can rely on years of fellow players experience. In this case, preparation means collecting various data about the game, starting with its general info (RTP, volatility, reels), then symbol payouts and features (paytable data), and last but not least, experiences of actual players, which can easily be found on the Internet.
RTP
These parameters play a major role if you want to be successful in winning in online slots uk (and elsewhere). They should serve as a deciding fact whether you should play that particular game or not.
So, what is RTP? Return to player (RTP), also known as "theoretical payout percentage", which shows the percentage of the wagered money that is being paid out as slot winnings. It is a parameter built-in during the software construction, and it usually ranges between 82% and 98%. So, a logical thing to do is to look for a slot machine with higher payout percentages. This more or less applies to the majority of online slots, except for progressive jackpots. When playing such game, you contribute to the overall jackpot prize pool with every bet you place. And since progressive jackpots usually come as separate features, RTP doesn't have the influence over it, which implies that even a low-volatility progressive slot machine can lead you to a massive payout!
Volatility (Variance)
It represents a kind of a measuring unit for the risk you are taking by playing a certain slot. There are three types: low, medium, and high volatility games. 
High volatility slots have a significant difference between the minimum and maximum payout rates. Although they offer pretty large payouts, you can find yourself having consecutive spins without some substantial payout. This means that in the short run, these slots are not that good of a choice, but in the long run, they will surely payout as expected by the RTP percentage. These slots come with higher RTP rates. 
Low volatility slots are quite the opposite. The risk is significantly lower, while the payouts are much more frequent. However, due to their increased frequency, their amount tends to be smaller, so you can't really expect walking from a low volatility slot with millions in your pockets.
Random Number Generator
If you are thinking in a way towards some kind of fraud, don't, while you will only be wasting your time. All online slot machines are based on a specialized computer chip known as the Random Number Generator (RNG). It has one purpose, and one purpose only: to assure absolutely fair gaming. It does so by generating random numbers at the rate of thousands per second. Each of these numbers corresponds to different symbol combinations, providing a different outcome on the reel grid.
So, How to Win?
After getting familiar with technicalities, let us introduce some real-life facts about winning in online slots. 
One thing you can do to increase your chances of winning is to exploit the possibility of playing the game for free as a demo. Since this kind of playing carries no risk of losing actual money, it can be of purpose as a good training method, through which you will get to know many aspects of the game, such as payout rates and additional features.
Promotions and Bonuses
Another thing that indirectly affects your chances of winning in a positive way is bonuses and promotions offered by online casino operators, especially for new ones. Welcome promotions can award free spins and/or a cash prize, which usually comes in the form of the deposit bonus. Sometimes it covers only the 1st deposit and sometimes expands to the 2nd, 3rd, even 4th and 5th. Acquiring them, you will increase your starting funds, and therefore create space for more spins. And each spin is a potential jackpot prize!
Be Pragmatic
Dividing your funds in a proper way when betting is also a very important factor. For instance, if you choose to go big immediately, you risk becoming bankrupt quickly. So, if you are experiencing consecutive losing spins, consider lowering your stake a bit, until you manage to compensate the amount of money lost.
Hot and Cold Slots
Some online casino operators tend to mark their slots with "hot" or "cold", according to whether they tend to pay out more frequently or not. Hot slots are believed to be the ones with more frequent payoffs. However, this is still in the domain of a theory, since all slots are based on the RNG. But, if you have the chance to try out a hot slot, you should do so, while you were planning to play in the first place anyway.
Go Big – Go Progressive
If your goal is to chase massive payouts, then you should consider playing progressive jackpot slots. Finding the one with lower volatility will also lower the risk of losing a large amount of money on your way towards the progressive jackpot prize!