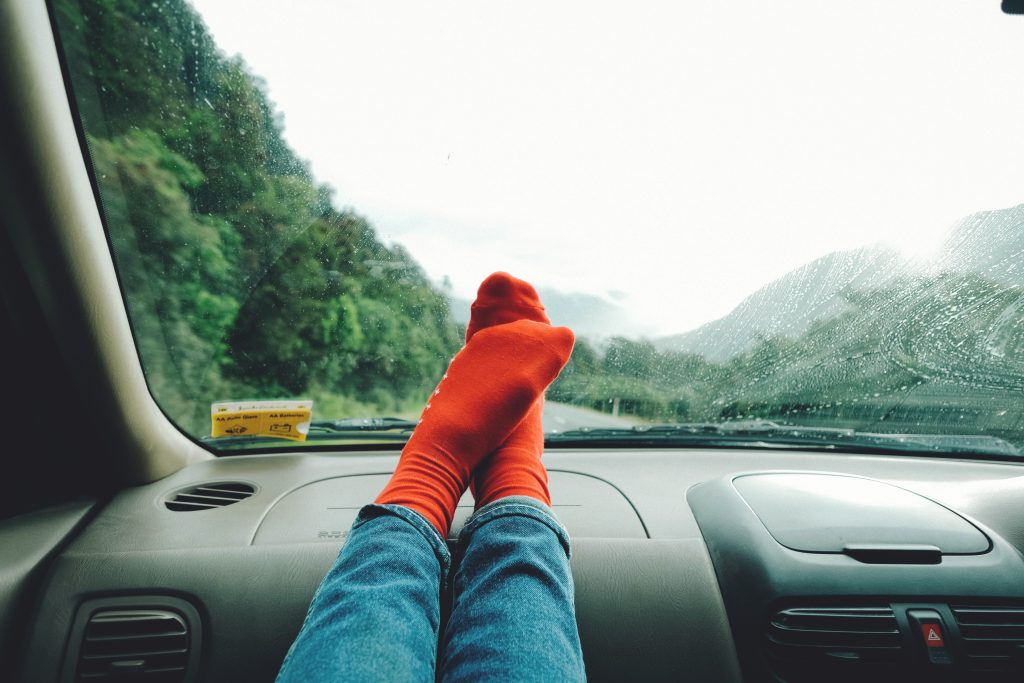 The fall is a great time to travel. In many places, the leaves are changing, the weather is getting cooler, and plenty of fun events and festivals are going on. After being stuck in the house and itching to get out, here are some good daycation ideas to satisfy your travel bug.
What Makes a Good Daycation?
A daycation needs to be close to home. To plan a great daycation, focus on places within a 3-hour drive or less. Anything more and you'll likely need to stay overnight, making it more than a day. In Omaha, there are a ton of possible daycation ideas. We are within driving distance to several other large cities, have tons of historical points of interest nearby, and have easy access to outdoor activities that would make great daycation destinations.
Daycation Ideas to Get Out
However, if you live somewhere more remote, you can find plenty of spots to take a trip away from your regular day-to-day life. So, turn off Netflix this weekend, and consider planning one of these daycations for yourself!
1. Head to Your Local Hiking Trails.
Most cities have parks with trails for you to explore right in your own backyard. Depending on where you live, you can find hiking trails in the mountains, through the forests, and along the waterfronts. Hiking and biking cost next to nothing if you already have the necessary equipment. You'll only need enough food and water for the day and your gear to enjoy these outings.
To find trails near you, check out the Alltrails website or app for a complete list. Not only does it include the length and difficulty of the trails, but other users can also comment and direct you to points of interest along the way.
2. Be a Tourist in Your Own City.
Even if you don't live in a big city, you can travel to the nearest metropolitan area and do what tourists do. Take public transit, visit monuments and museums, and check out the "must-see" spots. To discover major tourist attractions near you, you can visit sites like TripAdvisor or Lonely Planet to help plan your daycation. However, if you want to find places off the beaten path, Atlas Obscura has some unique and interesting alternative destinations.
3. Discover Local Parks.
Local parks are a great way to spend your daycation. Google 'parks near me' to locate parks you've never visited before. You can also choose to drive an hour or two away and search for parks there if you'd like a real change in scenery. The reviews and comments should give you a good idea of the facilities and amenities each one has to offer.
Not to mention, most parks are open to the public completely free of charge. You'll only need to pack yourself some lunch and drinks, or perhaps plan a picnic as you take in the scenery.
4. Check Out Your Local Visitors Bureau.
Many cities have visitors bureaus with tons of information. Consider visiting yours to see what free tourist attractions are available in the area. Each of these can provide a great opportunity for a day trip.
For example, here in Omaha, we have a waterfront area that has many restaurants and hosts regular events. However, there are also several statues and monuments telling you the local history. And, there is a pedestrian bridge that spans the Missouri River, so you can literally walk to another state. By digging a little deeper into your city's history, you may learn something new and gain a greater appreciation for where you live.
5. Go on a Brewery Crawl.
New breweries have been opening up in many towns and cities. Consider taking a taste tour of your local breweries. Although this isn't free, you'll be able to get away fairly cheaply. Most local breweries have fair prices, so the money you save on transportation should more than cover your tab. Remember to include the money for a ride home and in between bars though – don't drink and drive!
Daycations Ideas to Stay In
For those who need a getaway, but can't manage to venture outside their homes, there are virtual tours and activities you can enjoy from the comfort of your own home. Many world-renown museums are offering affordable tickets to take virtual tours of their most popular exhibits. You can experience the wonders from around the world without the price tag of international travel. However, there are also hundreds of museums that offer free virtual tours. So, you don't need to let your budget prevent you from enjoying famous attractions and events around the globe.
Most importantly, no matter which daycation ideas you choose, the whole point is not to go over your budget. If you are looking for something completely free, don't waiver from that. The same can be said if you only have a $200 budget for the day. Set a budget, stick to it, and enjoy your daycation!
Do you have any great daycation ideas to add to the list? Let us know in the comments below. 
Read More
Jenny Smedra is an avid world traveler, ESL teacher, former archaeologist, and freelance writer. Choosing a life abroad had strengthened her commitment to finding ways to bring people together across language and cultural barriers. While most of her time is dedicated to either working with children, she also enjoys good friends, good food, and new adventures.