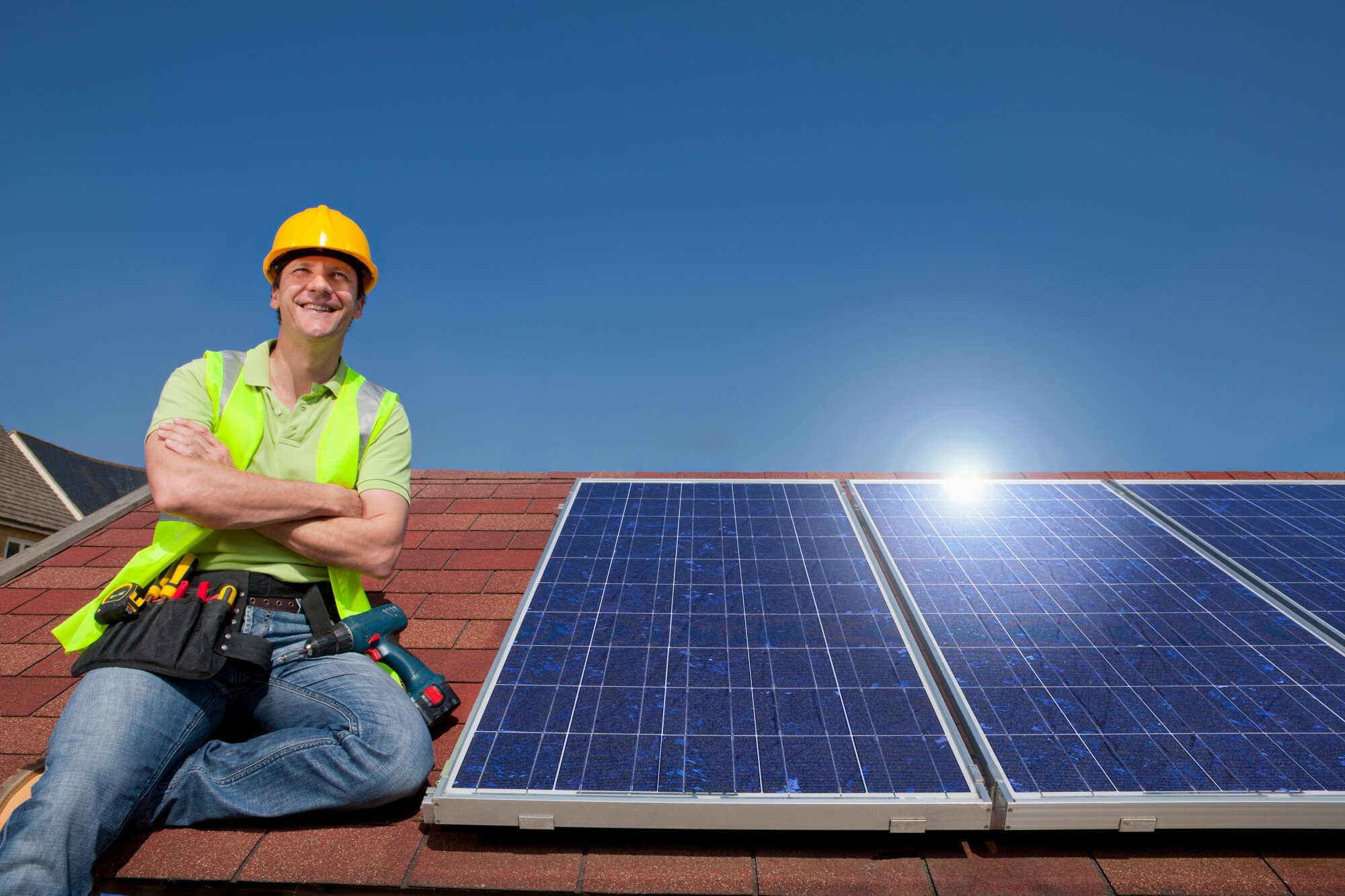 Are you excited to go solar?
Solar installation is the answer to many of your energy-related problems. But if you don't follow the proper procedures, you could spend a lot of money fixing installation mistakes.
Before you get started, you need to know the common mistakes made during solar panel installation jobs.
So what are these mistakes? Read on to find out!
Not Knowing the Local Rules and Regulations
If you're not familiar with the local rules and regulations on solar panel installation, you could end up making a costly mistake. Make sure to do your research and know the requirements before starting any work.
Building codes and zoning regulations can vary widely from one municipality to the next. It's important to be aware of the requirements in your area. Failure to follow these regulations can result in fines or even stop work orders.
Even if you're familiar with the general process, there may be specific requirements that you're not aware of. For example, some states need a licensed contractor to install solar panels. Others have restrictions on where panels can get placed on a property.
So take the time to learn about the local rules and regulations before starting a solar installation job. This will help ensure that the project goes smoothly and avoid any costly mistakes.
Taking Too Long to Install
Don't wait too long to install solar panels! Waiting too much can lead to missed savings on your energy bill. Solar panels help you generate clean electricity and cut down your utility costs. The sooner you have them installed, the sooner you start saving.
Additionally, delaying the installation could mean you miss out on incentives or tax credits that may expire. Plus, you'll contribute to a greener environment by reducing your carbon footprint sooner.
Get quotes from reliable installers and set a reasonable timeline. Start enjoying the benefits of solar ASAP and take a step towards a more sustainable future.
Not Being Prepared for Weather Conditions
One of the most common mistakes when installing solar panels is not preparing for weather conditions. This can lead to many problems. Among these are panel damage and poor performance.
Before starting any installation job, it is important to check the forecast. Make sure that the weather conditions are favorable. If there is any chance of bad weather, it is best to postpone the job until another day.
If you do start the job in less-than-ideal weather conditions, be sure to take extra care. Make sure that all panels are properly secured and that any exposed wiring is well protected. Also, prepare to clean up any messes that may get caused by rain or wind.
Neglecting Safety Protocols
When it comes to installing solar panels, never overlook safety protocols. Handling solar equipment can be risky. This is true even for trained professionals. Accidents can cause serious injuries or damage. That's why it's crucial to follow safety guidelines and use proper protective gear.
Make sure that everyone involved wears appropriate safety gear. If you're unsure about any aspect of the installation, consult a professional. Then, be cautious about electrical connections and follow manufacturer instructions. Working with live electricity can be dangerous. So turn off the power before making any connections.
For safety, it's best to have a qualified electrician handle these aspects. Doing so will ensure that everything gets done safely and correctly. And finally, be mindful of the roof's condition during installation.
A weak or damaged roof can be dangerous for both installers and the solar panel system. If needed, reinforce or repair the roof before proceeding with the installation.
Not Utilizing the Latest Technology and Products
If you're not using the latest technology and products, you're doing yourself a disservice. You are not only missing out on the newest and best solar panel technology. You're also missing out on potential cost savings.
The latest solar panels are more efficient than ever. This means that you can get more power from fewer panels. This can help you save money on installation and maintenance costs.
Also, new products are constantly getting developed. This makes solar panel installation easier and more efficient.
By using the latest products, you can be sure that your installation is as smooth and trouble-free as possible. You can check this full page for further info on costs so you'll have a better idea moving forward.
Not Hiring Professional Help
Not hiring professional help is another common mistake. This is a big mistake for a few reasons.
First, professionals have the experience and training to properly install solar panels. They know how to avoid common problems that can occur during installation.
Second, hiring professional help often saves you money in the long run. Solar panel installation is not a simple or easy task. This is why it's important to hire someone who knows what they're doing.
Professionals can provide you with valuable advice and guidance throughout the process. This can make your solar panel installation go more smoothly.
Ignoring Maintenance Needs
Keep your solar panels in top shape! Ignoring maintenance can lead to lower efficiency and performance issues.
Regular cleaning is essential to remove dirt and debris from your solar panels. Dirty panels can block sunlight and reduce energy production. Clean them with water and a soft cloth to keep them working well.
Check for damages or wear on your panels, mounting structure, and connections. If you see any issues, address them quickly to prevent further damage.
Check your solar system's performance often too. If you notice a sudden drop in energy production, it could be a problem that needs attention.
Staying on top of maintenance ensures efficient solar panel performance, saving you money. Plus, it contributes to a cleaner environment with renewable energy.
Avoid These Mistakes in Solar Panel Installation Jobs
Having solar panel installation jobs on your property has a lot of benefits. But, installing solar panels is not without its mistakes. Now that you know the common mistakes, the process should go much smoother.
With some planning and research, your solar panel installation can be a success. Take action today to ensure your solar panel installation gets done right.
If you'd like to find out more about going green and other related content, check out the rest of our website!