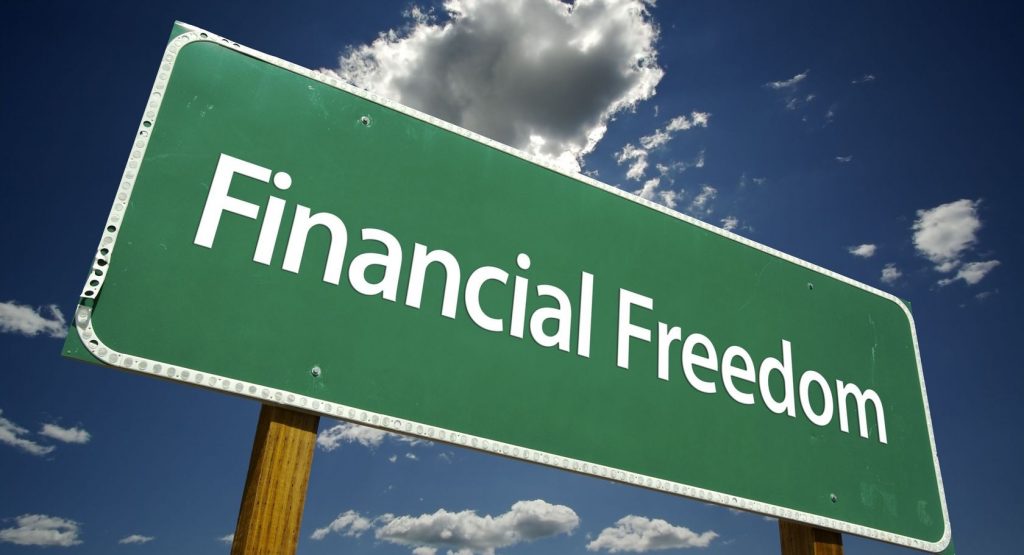 If you are involved in business you have probably heard of the cashflow quadrant. The four-part flow chart has been helping entrepreneurs for years but what is the cashflow quadrant and how can it help businesspeople?
What is the Cashflow Quadrant?
The cashflow quadrant
was created by Robert Kiyosaki. Using the quadrant he was able to break down different career paths and help others visualize what makes each part of the business world attractive. It is separated into four parts (employee, business owner, self-employed and investor). The cashflow quadrant was published  in 1996 (the second in Kiyosaki's "Rich Dad, Poor Dad" series) and shows people who to work less and earn more but how does it work?
How to Read the Cashflow Quadrant
As mentioned above, there are four separate parts of the cashflow quadrant. These parts are labeled employee, business owner, self-employed and investor. They are represented by letters in the quadrant (E, B, S, I).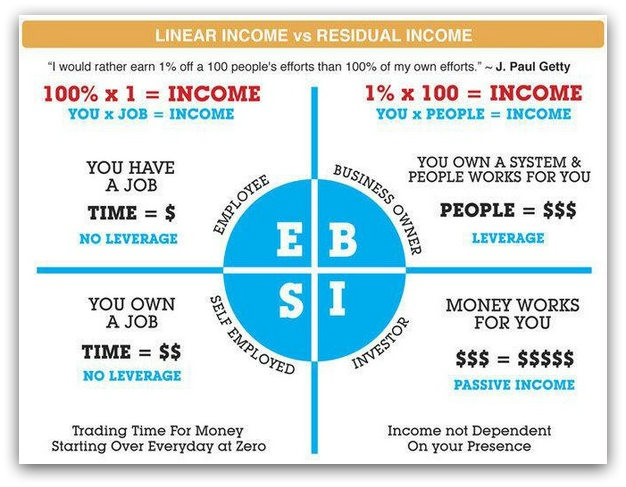 Employee
Practically everyone starts out in the "E" section of the quadrant. This, as stated before, stands for employees. An employee is usually paid hourly or paid a salary. Employees are also generally looking for security in their job and there is much less "security" in the other three quadrants of Kiyosaki's.
Self-Employed
The next quadrant is the self-employed quadrant. Becoming self-employed is a great decision for many people but it is not for everyone. Many people remain employees for the security but being self-employed can provide you with great freedom. You get to decide your schedule for the most part and you basically get to decide how much money you earn.
Business Owner
Following the self-employed section of the quadrant are business owners. Business owners are similar to self-employed individuals in that they crave freedom but business owners crave both financial freedom and want to have their free time as well. The main difference between being a business owner and being self-employed is that the money a business owner earns doesn't come from any work they did personally (similar to passive income but a bit more hands-on).
Investor
Lastly, you have investors. Anyone who doesn't rely on their own work (or the work of others, in a business owner's position) to earn money. People generally work their way up to the investors spot in the cashflow quadrant. You can also be an investor and continue belonging to other parts of the quadrant. This can mean that you have a diversified stock portfolio, stock in a specific company or even placing your money in gold or oil. The best investment you can make is an investment in yourself though. Open a life insurance policy, IRA or 401K. Any of these investment options will allow your money to make money for you.
What the Cashflow Quadrant Does
Now that you know the different parts of the cashflow quadrant, what does it do? Well, the answer isn't all that simple. The cashflow quadrant breaks down the flow of income and which businesspeople are more likely to make more cash than the others.
Many people look at the cashflow quadrant as a road map to financial freedom. Others look at it as a simple break down of the business world. Either way it has inspired people to strive for more, to develop "cashflow" (or passive income) and ultimately reach financial freedom.
Finally, the Cashflow Quadrant is fully explained in Robert Kiyosaki's book by the same name, Rich Dad's CASHFLOW Quadrant: Rich Dad's Guide to Financial Freedom
. The book sells for something like 8 bucks on Amazon
, so its a cheap read.
As always, if you are interested in starting any new business venture be sure to do your research before investing money or time. 
Photo: Life Coach and Former Career Guy
Amanda Blankenship is the Director of Social Media for District Media. In addition to her duties handling everything social media, she frequently writes for a handful of blogs and loves to share her own personal finance story with others. When she isn't typing away at her desk, she enjoys spending time with her daughter, husband, and dog. During her free time, you're likely to find her with her nose in a book, hiking, or playing RPG video games.