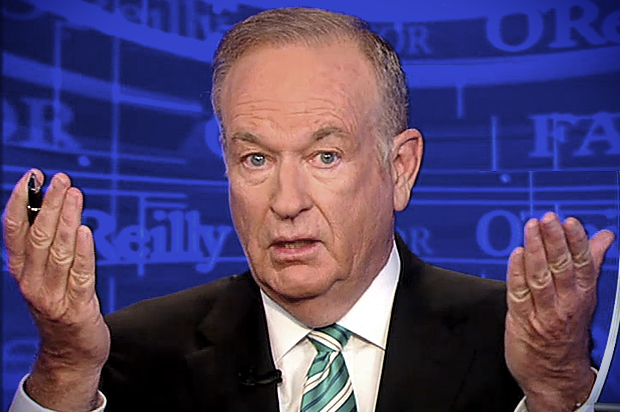 The news seems to be a place to turn to when you don't want to know what to expect recently. One day the U.S. is bombing other countries and the next a 67-year-old man is being fired after 20 years at Fox News for being a pervert.
Bill O'Reilly's departure from the Fox News channel is among the biggest news of the week. At first the talk was about O'Reilly being let go. Now chatter has shifted to the topic of the 20-year-veteran's severance package. That got me thinking, what is Bill O'Reilly's net worth?
What is Bill O'Reilly's Net Worth?
Bill O'Reilly's net worth sits at a comfortable $85 million (that's after paying over $13 million to keep women quiet). His $85 million net worth is a combination of a few sources of income as well as some hefty assets. Here are the key contributors to Bill O'Reilly's net worth:
Annual salary at Fox News – $20 million (his show was extremely highly rated)
Book sales – $24 million (10 have reached No.1 on the NY Times Bestsellers List)
Undisclosed stock investments (he refuses financial advice)
Oceanfront mansion (he purchased the property for $8.5 million and built a mansion)
In addition to his sources of income and assets, O'Reilly has been able to save quite a bit as well. He hasn't squandered the money he's made away over the years, which brings along the next point. How did O'Reilly get so rich anyway?
How Bill O'Reilly Got Rich
O'Reilly didn't grow up rich. He was born in New York City, attended a private Catholic High School and continued on to Marist College, then Boston University and Harvard. From 1980 until 1996 O'Reilly worked diligently to work his way up in the world of media.
He started out as a CBS News correspondent on a local news channel in 1980. Sixteen years later O'Reilly was a correspondent for ABC and hosting shows such as "Good Morning America," "Nightline" and "World News Tonight."
Once O'Reilly graduated from Harvard in 1996 (with a masters in public administration) he was hired by Roger Alies (the man attempting to start Fox News at the time). He was hired to host "The O'Reilly Report," which was later renamed "The O'Reilly Factor." It became one of the most-watched programs in network television history.
Bill O'Reilly's Severance From Fox News
It is now unclear where O'Reilly's career is headed now though. The 67-year-old news anchor has been dropped from Fox News, effective immediately, and there aren't any immediate signs of him signing on with any new network any time soon.
He's probably not too upset though. Of course he worked there for over 20 years but O'Reilly is approaching retirement age and he is receiving a pretty nice severance package from the media giant. Rumors have reported that the severance package may be as high as $25 million. In combination with his assets, passive income (investments, etc.) and the books he has written, Bill O'Reilly's net worth won't suffer too much from the loss of his position at Fox.
Do you think Fox should have let Bill O'Reilly go? What do you think of his severance package? 
Photo: Know Your Meme
Amanda Blankenship is the Director of Social Media for District Media. In addition to her duties handling everything social media, she frequently writes for a handful of blogs and loves to share her own personal finance story with others. When she isn't typing away at her desk, she enjoys spending time with her daughter, husband, and dog. During her free time, you're likely to find her with her nose in a book, hiking, or playing RPG video games.