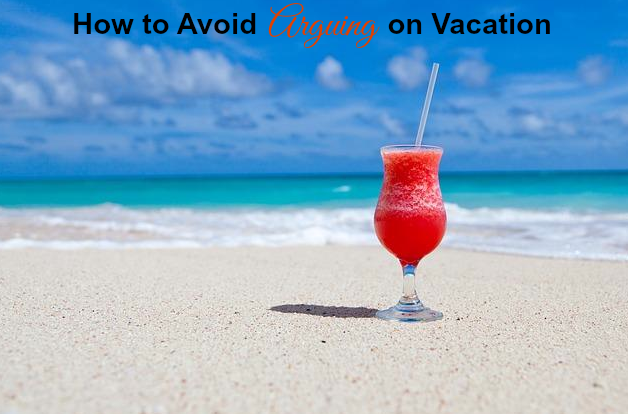 We got a great question from one of our readers, and I'm sure it's one everyone can relate to. Check it out below along with our response. Of course, we'd love to hear your take on it in the comments as well!
Hi Cat and Natalie!
I have a traveling question for you that I hope you can help me with. Here it goes: Every time I go on vacation, I seem to need a vacation from my vacation. My husband and I argue and my kids act out. I spend a lot of time and money planning our vacations, and it seems like there's always one outburst leaving me to yell that we're never going on vacation again. I don't want it to be like this. Do you have any tips to avoid arguing on vacation?
Thanks,
Angie
Hi Angie!
Yeah… I know what you mean. The good news is that you're not alone. I don't think anyone's gone on a vacation, let alone a family vacation, and come back saying that everything went perfectly. However, I've been fortunate to travel to a dozen different countries and so I feel experienced enough to give you some good tips! Here's what I do:
1. Choose a Leader
When traveling, having too many cooks in the kitchen can cause arguing. My husband has an awesome sense of direction, he's big, he thinks quickly, and he has a lot of experience traveling. For these reasons, I just let him lead the way. It's a nice change for me too since I feel like I run our household and have to make a lot of decisions without him. So, when we travel, he gets to be the big man on campus and handle issues as they come up. This prevents us arguing and me telling him to go this way or that way, etc.
2. Schedule in Down Time
When we spend a lot of money on vacation, we tend to jam pack in the experiences. If you travel internationally, this is especially true. Why stay in your hotel room in Paris when you could be seeing the city? Well, the answer is that you need some downtime. Vacations are for relaxing, learning, and exploring. Spend the extra money to have a day of lounging. The more tired and more stressed you are, the more likely you are to argue.
3. Let Kids Take Part in the Planning
Lots of kids get annoyed on vacation when they have to do everything their parents say. Cut down on arguments by letting them be a part of the process. Let each of your kids plan a day or pick a restaurant ahead of time. Make a big deal out of it by saying this was a great choice! Thanks for doing your research! We had a great day because of you. The more important and involved they feel, the less likely they are to act out.
Those are my top tips. Now it's time for our readers to weigh in as well. Good luck, Angie! I hope it helps!