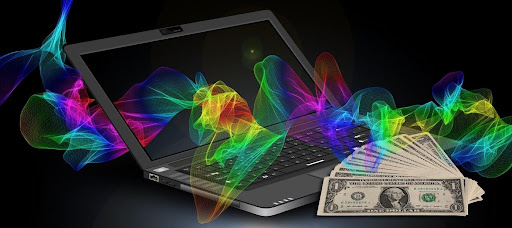 The internet is full of opportunities for those willing to venture into new territories. It is also the perfect place to monetize what you're passionate about, whether as a side job or as a full-time entrepreneur. Here are four ways you can make an extra buck and have fun doing it!
Post your best photos
Do you have an eye for photography? Selling your pictures on stock photo platforms is an exciting way to take advantage of your passion. Every time someone purchases your picture, you earn a fee. And if one of your photos hits it big, you can expect the cash to flow in. Of course, competition is fierce. But you can make your way to the top by bringing new perspectives to the table with topical or niche photos.
Sure, it can be time-consuming to build an extensive inventory on major websites such as Shutterstock and Pixabay. Still, there are a lot more platforms you can use to diversify your portfolio and your income.
Create your channel
Are your friends tired of your constant talking about some niche indie artists nobody has ever heard of? Why not create a channel to share your enthusiasm with the world? History books, music, ASMR, film d'auteur, you name it. To monetize your hobbies, YouTube is a good place to start. Expect to earn between 1 and 3 cents per view. But you can boost your income with sponsoring campaigns and ad revenues.
As for gamers, Twitch has a lot to offer. Money comes in through crowdfunded subscriptions and viewer donations, but also brands sponsoring and affiliate marketing. What's more, you're likely to discover some hot games before anyone else, sometimes even for free.
Play video games
Online gaming is probably the most entertaining way to turn a profit on the internet. And crypto games are the next big thing. Each time you play on a blockchain-based platform, you get rewarded with cryptocurrency or virtual tokens called NFTs. Crypto-gaming platforms have diversified their offer in the past few years, allowing you to play everything from RPGs to trading card games.
If you're more into traditional card games, there are plenty of online casinos to meet your needs. Online gambling is every bit as fun as playing in a brick-and-mortar casino. Better yet, some online platforms grant you no deposit bonuses, meaning you can enjoy your favorite games without spending a dime. Other perks range from welcome bonuses to free chips.
Market your creations
The internet is the world's biggest marketplace. And that means you no longer need a shop to sell your creations. If you have a flair for jewelry or clothing, why not set up an account on Etsy? You probably won't get a regular income from the get-go, which is why many creators sell their products as a side job. Still, you never know when your sales will eventually exceed your expectations.
Depending on your business plan, you can replicate some successful items on the platform and put your own unique take on them. Other creators simply sell what they love and see how clients respond.
Turning your hobby into a stream of income requires hard work and commitment. More than ever, that's a challenge you can achieve thanks to the internet. Whether you're a casual gamer or a content creator, there are more than a few ways to make a profit online.