Before we begin, let me ask you a question first. What's worse than a whammy? Why, of course, a double whammy my friend. And a double whammy is what refund and recovery scams are. When you are already dealing with the unpleasantness of being scammed in the first place, along comes another scammer to talk you into paying more money. 
Not only is it a shattering feeling to be scammed twice, but it also has the potential to shake anyone to their very core. Showing a ray of hope when you are vulnerable after having been dealt a bad hand, only to realize it was another jeopardy can be disastrous. 
Most recently, the Australian Securities & Investment Commission issued an alert about such follow-up scams, with promises to recover money lost in stock market scams or other such frauds. Bear in mind that only a professional recovery agency with a team of professionals can claim to make such promises. 
If you've been scammed and someone contacts you claiming that they can help you get your money back but you'll have to pay them first, know that it's a scam. Here's everything you need to know about refund and recovery scams. 
How Do Refund and Recovery Scams Work?
The refund and recovery scams almost always follow a set pattern and knowing what it is will help you safeguard yourself. When people are scammed, scammers usually keep a list of all victims with their details. This list is then circulated and sold with the notion that if you've been scammed once, you can be scammed again.
Using this list, recovery scammers contact victims through phone, email, or social media. However, the pitch this time is that they can help you get your lost money back. And since they have all your details and how you were scammed earlier, they sound credible.
To further establish the trust, the scammers often convey that they are with a legit organization like a government agency or a consumer advocacy group. There have been cases where such scammers claim to submit a complaint to the Consumer Financial Protection Bureau (CFPB) or other such agencies. They'll then ask you to pay an amount to cover the cost of submission, which in reality doesn't cost a dime because CFPB being a public regulatory agency doesn't charge a fee.
This is where scammers will ask you to either pay them or share financial information with them. This is done either in the guise of a retainer fee, processing fee, or administrative fee. They will also ask you for your bank account details so that the refund or recovery can be deposited directly to the bank. If you're not careful, this is where your money will disappear for the second time.
How to Tell if You're Being Targeted?
The refund and recovery scammers have a set modus operandi by which you can always tell when you're being scammed. One of the sure ways to tell when someone is trying to scam you is when they ask for an upfront fee. This is especially true when someone contacts you out of the blue and has all your details handy. Moreover, according to law, no recovery service provider can ask for any payment until after the money has been recovered and delivered to you.
The next big red flag is when someone pretends to be from a government or non-profit organization. When someone like this approaches you and asks for money upfront, terminate all contact with them. No government or non-profit organization will ask for an upfront fee and guarantee recovery.
What to Do in Case You Are Already a Victim?
Such scammers always ask victims to pay in a way that cannot be traced like cryptocurrency or immediate wire transfer. In the case of cryptocurrency, the recovery can be harder than usual since the currency is unregulated and practically untraceable. However, with other modes of payments, you can recover by methods like chargeback. The next step would be to report the scam to the FTC so that authorities can stop such scammers and alert the community as well.
The refund and recovery scams can be quite harrowing especially when a fraud victim is still reeling from the previous experience. Thankfully they're quite easy to spot and avoid. Simply don't trust anyone who turns up out of blue claiming to recover the lost money, don't pay upfront, research the organization they claim to be from, and don't send any crypto or wire transfer. In case you have already been scammed, report to the proper authorities.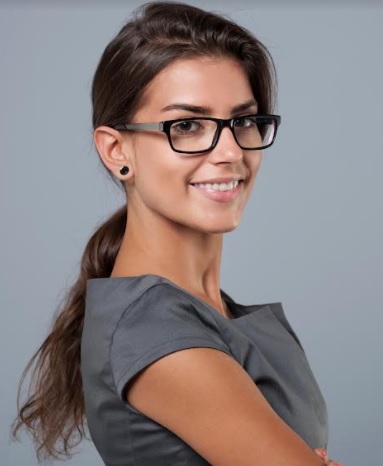 Susan Paige is an account owned by District Media used for placing articles which are not authored by part of our regular writing team.  Susan Paige is representative of the virtues of WordPress publishing on the internet: confidence, quality, speed and commerce.