Investing in foreign real estate can be a great move for many reasons. It may allow you to profit from booming markets if markets are stagnating where you are. It's also a good option if you intend to live in the country where you're buying real estate at some point. 
Some people want to make money from speculation, others want to develop and sell, and others want to make money as landlords. No matter what your intentions are, you must do your research on any market you want to invest in. You also have to know some of the rules about buying real estate there before you start. Here are some of the things you should know before you invest in property overseas.
The True State of the Market
One of the first things you have to do before you buy property overseas is to know what the reality of the market is on the ground. You can always look at predictions for the market, but it's always better to have a first-hand perspective of where the market is heading. We would suggest that you visit the country you are thinking of investing in first and visit the specific areas you want to invest in. If you can't do this, you need to have an honest agent there that can give you an idea of how vibrant the area is and whether it's a good idea to invest there.
Ideally, you want to invest in countries and areas that are expanding. Major infrastructure projects are always great news. You also want to know if the area where you want to invest in is getting better or declining. You have to know about demographic shifts, fluctuations in crime rates, nearby amenities, etc. Reading a report on a neighborhood is one thing, but you can never truly tell the state of a neighborhood until you see it with your own eyes, so consider booking a trip before you spend your money.
Off Limit Properties
You also have to know what type of properties you can invest in in the country. Some countries will only allow owners to acquire property on a long-term lease. Others will have properties that only citizens or those who are married to citizens can buy. You also have countries that forbid foreigners to develop on the land and will require that you either set up a business in the country or have a local who will be a majority partner in the project. These are all things that you need to know inside and out before you even think of investing in a country.
The Mortgage Rates
If you're going to invest in property overseas, then we assume that you're going to look for financing. You have to know first how easy or hard it is to get a loan as a foreigner there, and what the country's fiscal policy is. Some countries like to attract investors with lower interest rates, so it would be a good idea to check what the country's fiscal approach is at the moment to see if it's favorable to investors. You also have countries where independent banks have more influence over interest rates and where rates are a bit harder to predict, like in Singapore, for instance.
If this is where you want to invest, we suggest that you check out PropertyGuru and learn more about Singapore mortgage rates. PropertyGuru is the best place if you're looking for a cheap mortgage in the country as they have partnerships with all the biggest lenders in the country. It's also a great resource if you want to get general information on how interest rates are calculated in the country and what will be required of you to get a loan.
The High and Low Seasons
Knowing when the high and low seasons are in any country where you want to invest is very important. You also have to know how long these seasons are. This is especially important if you want to rent units. Some people may want to rent out some Airbnbs to take advantage of the influx of tourists, for instance. Understanding how seasons work will allow you to get an idea of when your units will be the most profitable. Knowing the high and low seasons will also allow you to time your purchase better.
Impending Conflict
You have to know what the political situation is in the area too. An area might seem great one day and be the stage for a rebel insurrection the next, such as places like Colombia, for instance. This is why you need to stay abreast of the news in the country and make sure that there aren't any land disputes or armed conflict looming.
These are all things you have to look at before you buy real estate in another country. Take the time to do your homework and choose your market wisely so you don't end up regretting your decision.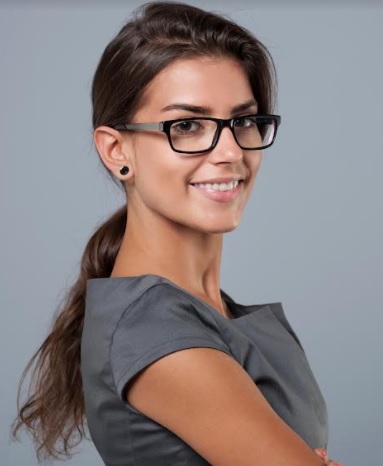 Susan Paige is an account owned by District Media used for placing articles which are not authored by part of our regular writing team.  Susan Paige is representative of the virtues of WordPress publishing on the internet: confidence, quality, speed and commerce.