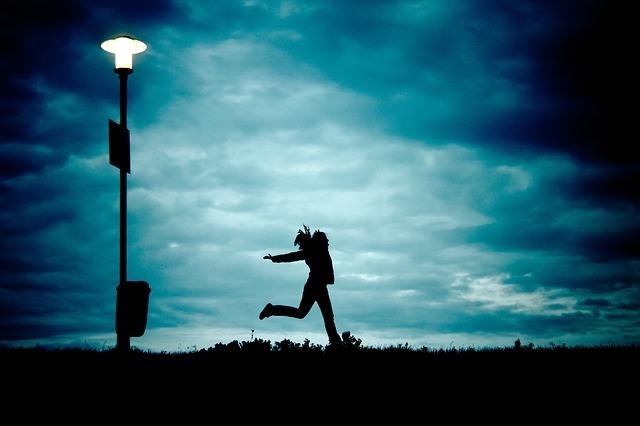 Ah working out. It's something we all know we're supposed to do but rarely have time to do it. Then, when that little glimmer of free time comes available, we're typically so exhausted we let the opportunity pass us by. So what's the secret? How can we work out when we really don't want to?
Well, here are some things that have worked for me:
1. Get Creative With It
After I get back from FinCon (Financial Bloggers Conference) next week, I'm signing up for an adult ballet class. I danced for over 20 years and taught ballet throughout college. So, after a break of a few years, I really miss my passion. I'm not the type of person who enjoys running. My mind can never relax with something like that. So, I really enjoy the challenge of learning choreography and giving my brain a workout too. I've been looking for a dance class for quite some time, and I was lucky to find one in my own neighborhood.
When you don't have a desire to work out in the traditional sense, remember that you can go boxing, swimming, or even just head outside and throw a ball with friends. Get creative with it, and working out will become more fun and enjoyable.
2. Use Your Surroundings
Gym memberships are expensive. There's just no way around that. So, one way to get your workout is to just use your surroundings. Do traditional push ups in your living room. Walk your dog. Do lunges up and down your hallway. I use my two babies all the time to work out. I do squats while holding them. I push them up in an airplane position. I can do pushups over their adorable faces and kiss them every time I get close to the floor. You can do planks in the same way. By using what I have (or who I have) around the house, I was able to get back to my pre-baby body without spending a dime on a gym membership.
3. Grab a Buddy
It's been proven that having accountability helps us with most of life's tasks whether it's sticking to a budget or working out. If you know someone is relying on you to go for a run, you are much less likely to quit. If you know you have a fun exercise class with a teacher who will be looking for you, you're much more likely to attend it. Your workout buddy can be your spouse, a friend, a co-worker, or even someone you just met. It doesn't matter who it is; what's really important is that you find someone who won't let you down and who you won't want to let down in return.
Ultimately, I've learned that being active is so much more than heading to the gym. It's so much more than being on a fad diet. It really is true what "they" say – being healthy is a lifestyle, and once you find a way to make it enjoyable, it will become much easier to keep it that way.
How do you work out when you really don't want to?