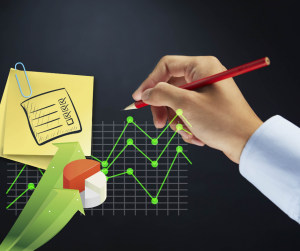 Making a few bucks online is always helpful, especially when you can complete something during your free time. There are a ton of survey sites out there, and some are more complicated than others. I decided to share a site that I use and a few others I researched. My goal was to find something that would be beneficial for your time and allow you to feel like you are making some extra cash.
Swagbucks Is My Go-To
I use Swagbucks for surveys and a lot of other things. Why? Because it's easy and you can rack up points quickly. When you gather up enough points, you can turn them into e-gift cards (and there are quite a few to choose from) that can help you later in the year. I like to save up Amazon cards so that I can order birthday, anniversary, and holiday gifts throughout the year. They have a lot of surveys, and they change frequently. Not only surveys but you can earn points by searching, watching videos, shopping, and answering daily questions. Having more options is very helpful when you don't feel like doing a survey.
InboxDollars
I discovered InboxDollars several years ago but stopped using it. It was incredibly challenging to get to my payout threshold, and it didn't offer much. However, I am learning that it has improved drastically over the years. InboxDollars has surveys and provides a lot of extra opportunities like Swagbucks. Yes, you can shop and earn, you can watch videos, and you can search to earn extra cash. What makes them different from Swagbucks is that InboxDollars pays in cash. You'll receive payment via check, e-gift cards, or a prepaid Visa card.
Ipsos I-Say
Ipsos is a market research firm, and Ipsos I-Say is their online survey site. The first thing to mention is that this site deals solely with surveys. If you are turned off by a lot of options, then this is the best survey site for you. After you register, you'll receive notification of the surveys you qualify for. This means you can avoid those annoying pre-qualifying quizzes that can take up unnecessary time.
However, you may notice that you don't get many emails right away. That is normal and is entirely based on the surveys they need you to complete. You won't have other options to pad your points. Once you start doing surveys, they do offer a loyalty program that will give you bonuses based on how many surveys you have completed. Surveys range from $.45 to $2 with a median range of about $.90. Payout is at $10, and 100 point is equal to $1. You'll receive your payout via e-gift card, PayPal transfer, or a prepaid Visa gift card.
Survey Junkie
I don't think any review of surveys can leave out Survey Junkie. They have an excellent and easy to use platform! One thing that sticks out is that you can use your account on any device you choose. If you find yourself waiting on the doctor or in standstill traffic, you can potentially do a survey right on your phone. Just be mindful that not all surveys are targeted to the mobile user so you may see a whole new range of surveys not available elsewhere. You can cash out on PayPal, Dwolla, or opt for an e-gift card.
Surveys are a great way to make a few extra bucks when you are playing around on the internet, trying to keep yourself occupied during downtime, and allowing your voice to be heard. Why not make a few extra dollars at the same time?
Read More: