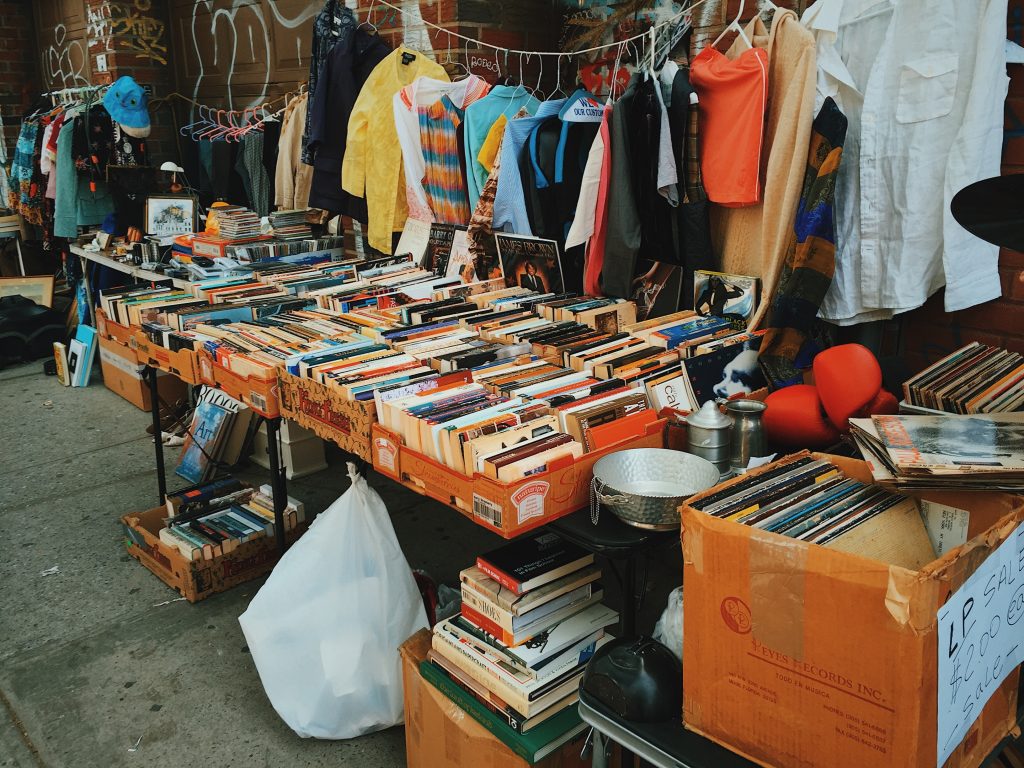 Part of seeking a debt-free life (for me) has been finding ways to trim down my current lifestyle. For instance, I traded in my $150 a month gym bill for free workout opportunities. More recently, I've been looking through my closet for things to sell for extra money and snowball my debt with the cash earned.
5 Things to Sell For Extra Money
If you think you may like to do the same, here are five things you probably never considered selling that can make you some decent money. Search through your drawers, closets, and attics for these and you'll have a nice stack of extra cash.
Old, Unused, or Not Working Electronics
Do you have an old, dead computer or cell phone? Many electronics stores will pay you for these! This is because, in many cases, these can be used for spare parts. For instance, I had a dead MacBook Pro that I was given $200 for simply because it was salvageable parts-wise. The same can be said of old cell phones (as long as they are from within the past few years).
Clothing
Not everyone will have spare clothing they're able to get rid of, however, after losing 130+ pounds, I certainly do. You can bring your old (but still fashionable) clothing to places like Plato's Closet. They buy used clothing to put on the shelf. Depending on what you have, you can make a good bit of money by doing this. Any clothing they don't buy can always be donated, which is tax-deductible too.
Paintings and Decor
If you're an art lover, you may have some paintings or general decor hanging out in closets around the house. Now is the time to get rid of what you really don't use! Some paintings can go for hundreds of dollars but, in most cases, you'll be able to get at least $20 a pop.
Jewelry
Most of us have pieces of jewelry we rarely wear. You may be sitting on a gold mine, depending on the quality of the jewels in question. If your individual pieces aren't worth much, you can also choose to sell through a cash-for-gold business. For trendy, fashion pieces you can also look at selling to a secondhand store like Plato's as well.
Instruments or Musical Equipment
Not many people will have this amongst their things to sell for extra money, but it should not be overlooked. An old keyboard, drums, or even maracas could be worth a bit of cash. I played flute in high school and was able to get a little over $1,000 for the instrument when it came time to sell. For this, you should probably seek the help of a music store or music professional.
Fall is a great time to clean out your closets and set aside things to sell for extra money. Whether it's old clothing, paintings, decor, or electronics, you can use the extra cash to get your finances ready for the holidays.
Do you have anything you'd add to this list? Let me know in the comments!
Read More
Amanda Blankenship is the Director of Social Media for District Media. In addition to her duties handling everything social media, she frequently writes for a handful of blogs and loves to share her own personal finance story with others. When she isn't typing away at her desk, she enjoys spending time with her daughter, husband, and dog. During her free time, you're likely to find her with her nose in a book, hiking, or playing RPG video games.