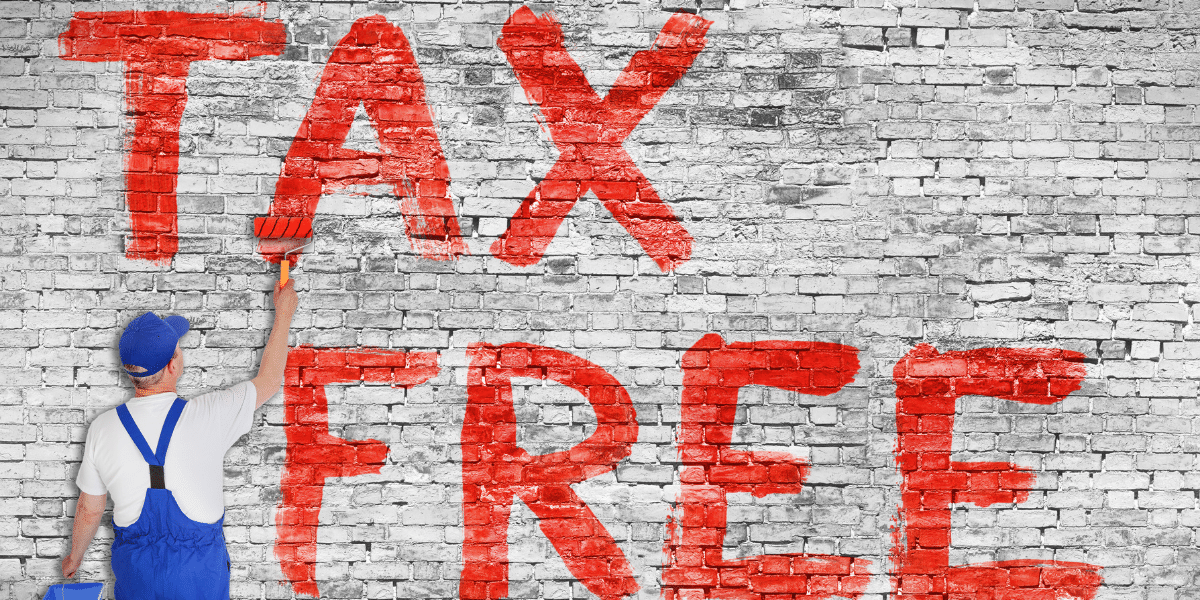 When I lived in North Carolina, we had a tax-free weekend. That is until August of 2017. I moved to South Carolina in July of 2018 and learned they still had a tax-free weekend for back to school shopping. It made me happy because any little bit I can save on is helpful. I decided to put together a list of states that have a tax-free weekend and what they include. Each state is different so be sure to pay close attention.
The States
South Carolina's tax-free weekend is this weekend – August 2nd through the 4th. Clothing and shoes, computers and software, bedding, and school supplies are all tax-free. Click the link for the full list of exempt items.
Florida is also tax-free this weekend, along with Ohio, Oklahoma, New Mexico, Virginia, and Missouri. Check with your state tax department to find out what is tax-free and the spending thresholds in those states.
Arkansas will have their tax-free weekend August 3rd and 4th. Tax-free purchases apply to instructional materials, certain school supplies, art supplies, and clothing.
Iowa has their tax-free weekend August 2nd and August 3rd. Click the link to get the full list of items that are taxable, and those that are exempt.
Connecticut will have a tax-free weekend on August 18th until the 24th. Clothing and footwear that is less than $100, will be tax-free. This is not an accumulative number. If you buy 10 shirts at $10 each, they will be tax-free. The tax applies to individual clothing and footwear that is $100 or more. Exclusions include specific athletic wear (think football uniforms) or accessories. Accessories are things like handbags, jewelry, watches, or wallets. Be wise and use discounts to your advantage. If a winter coat costs $115 but is on sale for 20% off, it will ring up as $92. That coat will be tax-free. Coupons that reduce items to lower than $100 each will also be tax-free. Buy One Get One Free sales are also tax-free if both items ring up less than $100.
Maryland will have a tax-free weekend on August 11th to 17th. They follow the same limitation as Connecticut with clothing and footwear. If the item (on sale or not) is $100 or more, it won't be tax-free. Unlike Connecticut, Maryland also will not tax a backpack up to the first $40. This means that if the backpack is $50, you are only taxed on $10 of the cost. This is also not accumulative. If you buy two backpacks at $40 each, they are not taxed.
Massachusetts has its tax-free weekend on August 17th and 18th.  Theirs is a bit different than other states. Anything priced up to $2500 is tax-free and must be for personal use. Businesses and corporations are not eligible for the tax-free holiday. This allows parents to buy computers and other electronics with big savings. Don't consider buying a boat, it's excluded. Unlike other states, the tax-free weekend also applies to meals. You cannot use it to buy alcohol with your meal. If you order a meal with alcohol, you will pay tax on the drink. About clothing, the items are not taxed for up to $175. If you buy a winter coat at $200, you will only pay tax on $25. If the coat were to cost more than $2,500, you are only exempt from the first $175.
Texas tax-free weekend is August 9th to 11th.  This applies to clothing, footwear, backpacks, and school supplies. They follow the $100-dollar rule, it's tax-free if an item is less than $100. It is also not accumulative. It applies across the board and does not include accessories.
Mississippi and Tennessee are also included but already had their tax-free weekend before this publication. Check your state government website for more information.
The following states do not participate in tax-free holidays or do not collect sales tax at all.
Alaska (no sales tax collected)

Arizona

California

Colorado

Delaware (no sales tax collected)

Georgia

Hawaii

Idaho

Illinois

Indiana

Kansas

Kentucky

Louisiana

Maine

Michigan

Minnesota

Montana (no sales tax collected)

Nebraska

Nevada

New Hampshire (no sales tax collected)

New Jersey

New York

North Carolina

North Dakota

Oregon (no sales tax collected)

Pennsylvania

Rhode Island

South Dakota

Utah

Vermont

Washington

West Virginia

Wisconsin

Wyoming
Read More:
6 Things You Should Know About Renting Space on AirBnB
How To Budget For Financial Freedom
Get A Doable Plan For Your Finances