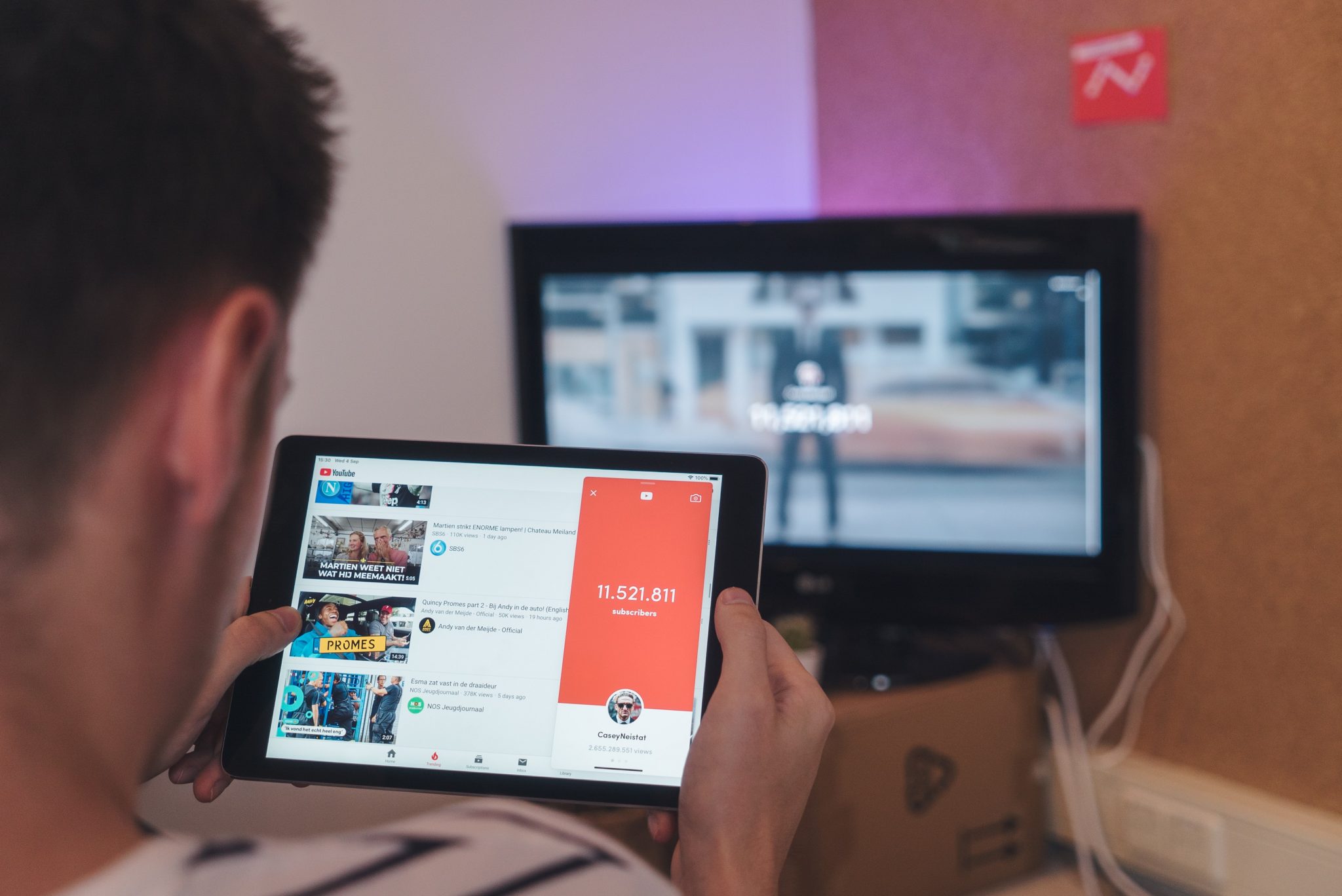 In the age of social media, you can earn a ton of money if you make and sell tutorial videos online. Once you have an idea, you then have the daunting task of choosing the best platform for your content. Before you invest a ton of time and resources into creating your tutorials, ask yourself these questions. Do you have popular content that people will want to watch?  How much do you know about site creation and maintenance? What is going to set you apart from other tutorial videos online? Refine your vision and then get to work making those videos!
Find an Interesting Tutorial Topic
Before you get started, you need to choose a topic that keeps you interested. You will be dedicating a serious amount of time into content creation. It's important that you choose something that you find engaging and know a lot about. It's also important to choose something that has a solid fan base. The last thing you should do is limit yourself with something that is too specific or has a limited audience. The best online videos have mass appeal with endless ways to expand content.
Making Content Videos
The first step is to begin creating and publishing your videos online. It is important to establish your web presence and build a loyal following before you even think of monetization. You need appealing content that provides your viewers with value. Trailers, previews, free content, reviews, events and expert advice are all great ways to attract more traffic. You also want to leave your audience hungry for more so they continue visiting your site and add to your total watch-time.
Once you have a substantial amount of content, it's time to choose a platform and create your landing site. There are dozens of host sites to choose from, so you should compare and choose the one that best suits your content. After you create the website, you need to get the word out through social media and redirect traffic to your page. Publish your links on every available platform from comment sections to public forums. The more exposure you have, the more earning potential you have.
Top Sites to Make and Sell Tutorial Videos Online
1. YouTube
YouTube is by and far the most obvious place to monetize your tutorial videos. With over 1.5 billion users and 6 billion hours of content, it is the perfect place to sell. However, many people are finding that YouTube is actually better for marketing than direct monetization. Ad revenues are not lucrative through the site, especially since it keeps 45%. Affiliate marketing is also difficult unless you can generate a ton of web traffic.
If you can build a strong following, YouTube will allow you to sell merchandise after you reach 10,000 subscribers. You can also offer exclusive content when you reach 100,000. Unfortunately, growth is slow which is why creators use it for advertisement. Many use it to generate leads to independent sites which allow you to keep every cent you make. If you maintain and optimize your channel, it can be a valuable resource.
2. Udemy
Udemy is an extremely popular educational platform. It offers quality course content to millions of students around the world. The site allows creators to easily assemble their content in one place with PDFs, PowerPoint slides, and videos. The greatest benefit of this platform is that your videos can reach a huge audience. Additionally, you don't have to drive your own traffic, and it's free for instructors.
On the other hand, it limits courses to educational videos since it is a learning platform. They also maintain strict standards on video quality. Keep in mind that Udemy  charges a 3% transaction fee and keeps 50% if you sell the course. Furthermore, you have no access to the students' data or control over discount marketing.
Despite the steep percentages and standards, your videos can make a lot of money on the platform. The top instructor reported more than $2.8 million in total earnings. Udemy is a great place to make and sell tutorial videos online with many instructors earning a good income.
3. Vimeo
Vimeo is another excellent sharing platform. It's perfect for creative types and advertising high quality videos. Creators also have more options through their on-demand option to sell and rent videos. Vimeo can also stream or download to a variety of different devices making it more accessible.
It has a generous 90/10 revenue sharing which allows subscribers to retain 90 percent of their videos' earnings. Free accounts hold up to 500 MB of data, but you can purchase more storage. The higher-storage tiers are more expensive, but greatly expand your capacity. You can even claim a 30-day risk free trial before fully committing.
This site also provides statistics of your content through their dashboard. Despite its restrictive pricing, Vimeo has a great video player and mobile apps with no ads. It's a solid choice for anyone look to make and sell tutorial videos online.
4. Uscreen
Uscreen is the perfect all-in-one platform for amateur video sales. In comparison to its competitors, Uscreen doesn't restrict content and lets you set your own prices. You also have the choice to sell your videos with a single payment or through rentals. As an added bonus, you keep all your revenue thanks to the monthly subscription model.
However, it may not be the best option for all content. Uscreen is better suited for educational, training, fitness, entertainment videos or membership sites. It offers excellent marketing and branding tools, but doesn't allow AVOD monetization or direct payments to affiliates. The website themes are also a bit basic, so you may need a web designer to customize it. If this sounds like a good fit for your content, Uscreen is a great tool that doesn't put any caps on your earning potential.
5. Amazon Video Direct
Amazon Video Direct is an enticing place to digitally market your videos to all Amazon Prime members. Your tutorial videos can be bought or streamed to any device that can access Amazon's streaming services. This exposes you to one of the largest and fastest growing consumer bases in the world.
It also offers a wide variety of videos and ways to monetize your tutorials. Revenue shares are flexible and adaptable as well. Their platform allows you to earn revenue through purchases, rentals, subscriptions, advertising, or a combination of all four. Additionally, they provide full metrics to help you optimize and corner your market.
However, there are serious obstacles and annual payment caps to consider. Amazon placed several entry barriers including tax forms, banking information, and caption files to exclude non-professional content. The payment cap would not affect the majority of videos, but it is definitely more restrictive than other options. Although there are still some limitations with Amazon Video Direct, it is a burgeoning marketplace to make and sell tutorial videos online.
Read More
Jenny Smedra is an avid world traveler, ESL teacher, former archaeologist, and freelance writer. Choosing a life abroad had strengthened her commitment to finding ways to bring people together across language and cultural barriers. While most of her time is dedicated to either working with children, she also enjoys good friends, good food, and new adventures.