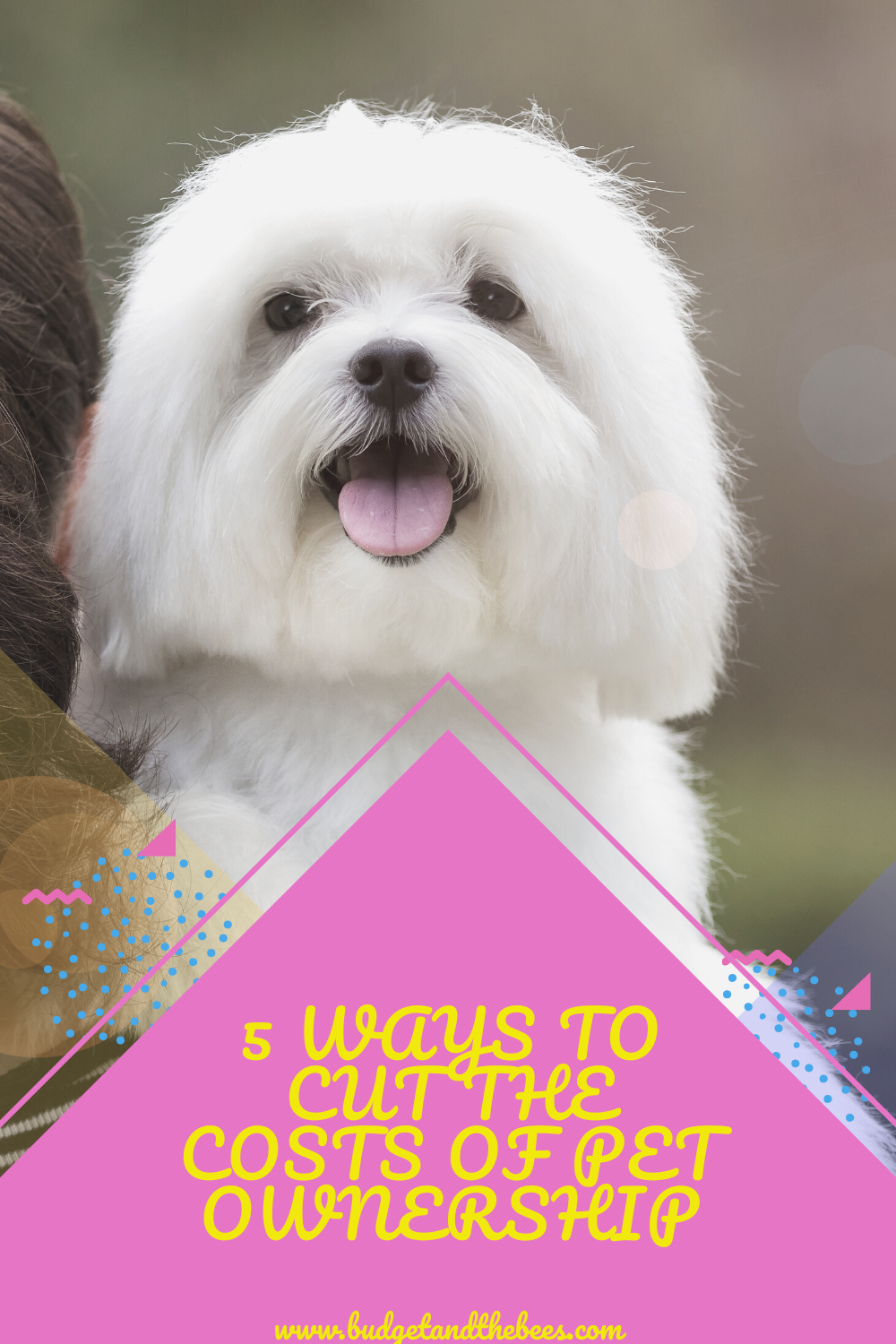 I have always been an animal lover, but it has been several years since I have had to care for one That all changed a few weeks ago when we brought home a new addition to the household. While owning a pet is very rewarding, I had forgotten all the associated costs of caring for them. Between food, vaccines, visits to the vet, toys, grooming supplies, and litter…it adds up quickly. However, I have discovered several ways to cut the costs of pet ownership.
Deciding to Become a Pet Owner
Ever since I was a little girl, I have adored pets of all shapes and sizes. In most cases, I would prefer to socialize with animals than with people in the same social setting. However, my nomadic lifestyle made it difficult to properly care for an animal.
Due to some major life changes and a return to the U.S., my life is much more settled these days. Since I am no longer moving from country to country or taking extended international trips, it has become more feasible to own a pet.
This has been a common topic of conversation between my husband and me over the last year. But, we could never seem to settle on what kind of animal to get or if we wanted to take on the responsibility yet. Then one day, the answer showed up on our doorstep.
A few weeks ago, my niece found an abandoned kitten on the side of the road that couldn't be more than a few weeks old. They took him in and planned to keep him, but there were issues with the other pets in the house. So, we decided to adopt him and give him a forever home.
The Costs of Pet Ownership
Owning a pet brings a ton of rewards, but it isn't cheap. Depending on the animal you choose and the annual costs to maintain them, you could be spending over $1,000 a year. And, this figure doesn't account for any medical emergency or expenses.
Let's start by looking at the one-time expenses we paid when we brought him home.
Adoption fee: $0 (since he was a stray)
Start-up supplies: $250
Vet visits/vaccines/neutering: $400
Licensing: $65
The initial costs added up to $715 alone. Then, we had to consider the ongoing annual expenses to care for him.
Food: $225
Litter: $150
Routine medical care: $300
Licensing: $15
Miscellaneous Supplies: $50
After the initial expenses, I have also budgeted for an additional $740 each year. While it may not seem like a lot, it can become a concern, especially if you are living on a limited budget. And, these numbers will increase if you own a larger animal or exotic pet that requires special equipment and habitats.
5 Ways to Cut the Costs of Pet Ownership
However, there is good news. For the budget savvy, here are 5 ways to cut the costs of pet ownership.
1. Adoption
Although this one came to us as a stray, adopting from a local animal shelter can save you a lot in adoption fees. While this one showed up on our doorstep, there are many animals at the shelter simply because their owners could not care for them. If you decide to adopt, not only will you be offering them a second chance, but you can also avoid the expensive fees of using a breeder.
2. Food and Supplies
Pet food and supplies will be one of the greatest expenses. So like all the items on my shopping list, I look around and compare prices. I also buy in bulk to save money, especially since I have a membership in a discount buying club. I also look online for discounts. Chewy.com has excellent prices and often sends coupons with your orders for additional savings.
Another way to save is to look for second-hand equipment and items. I was able to find a pet carrier and a few other supplies at a local thrift store for only $20. As with most purchases, I try to avoid paying full price for new items whenever possible.
3. Medical Expenses
The largest portion of the pet budget is for medical expenses. In addition to the initial checkup and vaccinations, I also had him neutered. Not only will this save on the cost of caring for additional pets, but it can also prevent serious health complications down the road.
The other way to minimize expenses is through daily care and hygiene. Here are a few ways we are keeping the costs down:
regular vaccines and visits to the vet to avoid problems from developing
regular dental care
a flea and tick solution to protect against parasite-born sicknesses
proper nutrition and food with high-quality ingredients
pet insurance for emergencies and conditions that require ongoing treatment
purchasing medications online at reduced rates
Another way to save on medical expenses is to look for vet schools in your area. If you live near a university with a veterinary program, there is usually a clinic associated with it that offers cheaper services. And you can rest assured that all exams and operations are overseen by licensed veterinarians. As a bonus, they will also have access to the latest medical tech.
4. Sitting Services
Unfortunately, when we go out of town, it isn't always possible to travel with your pet. However, it can become expensive to pay the fees for overnight boarding services.
You could save yourself the hassle and expense if you can find someone you know to help out. Some people pay a family member or friend to check in on their pets while they're away. However, you could also exchange services with other pet owners. If you have friends or know of other pet owners in your area, you could make arrangements to watch each other's pets when necessary.
5. Figure It into the Budget
Lastly, you need to incorporate the costs of pet ownership into your monthly budget. If you don't account for the expenses, they could catch you by surprise.
Since it will be a recurring expense, you have to work that into the bigger financial picture. Plan ahead and set aside enough money to make sure you are properly caring for your pet. You'll be grateful you did, especially if you are facing emergency pet expenses.
Read More
Jenny Smedra is an avid world traveler, ESL teacher, former archaeologist, and freelance writer. Choosing a life abroad had strengthened her commitment to finding ways to bring people together across language and cultural barriers. While most of her time is dedicated to either working with children, she also enjoys good friends, good food, and new adventures.