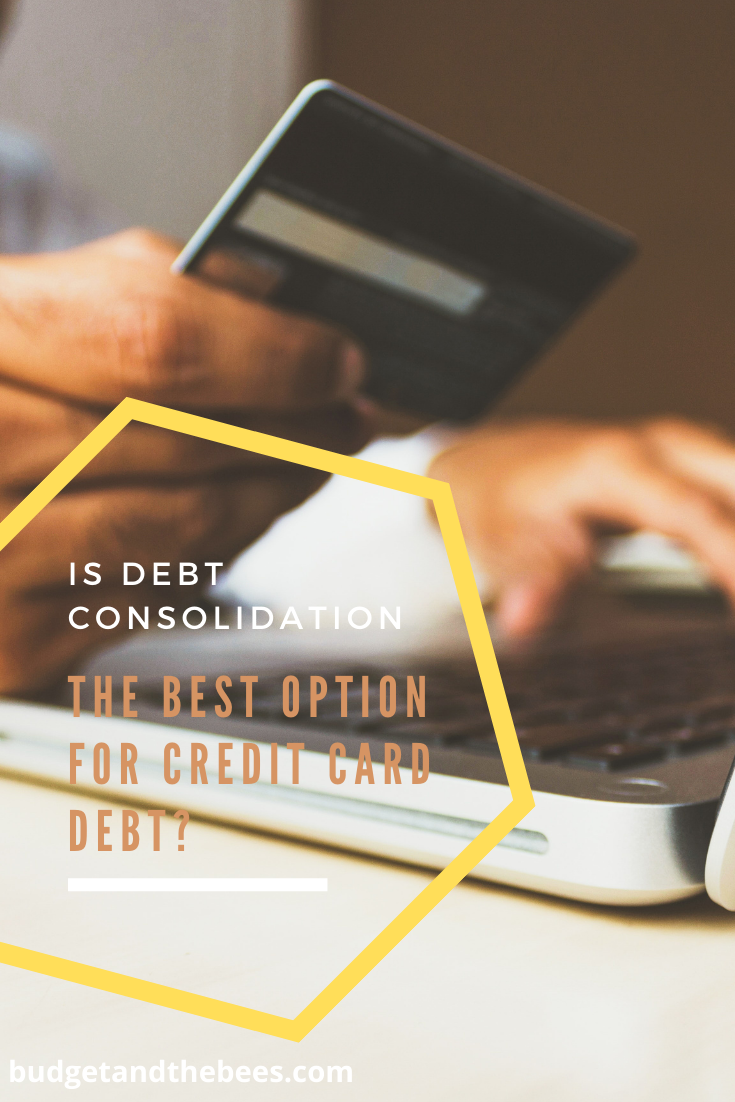 Personal Credit Card Debt
Like many people, I have multiple credit cards with outstanding balances. While mine has been manageable over the years, credit card debt keeps many people awake at night. It's not hard to understand why when you see that American household debt hit an all-time high in 2018. The national total reached $13.21 trillion dollars with the average American owing approximately $137,063. For some of us, a large portion of that amount is a result of credit cards.
The most dangerous part of credit cards is interest rates. In addition, there are penalties if you miss a payment. This results in even more debt and longer repayment plans. After nearly forgetting to send a payment, I considered whether debt consolidation was a suitable option to reduce my credit card debt.
Debt Consolidation Options
To preface my personal situation, I have been on a strict budget and repayment plan for nearly a year. I could pay off all my debt, but it would leave me with very little breathing room at the end of the month. Friends of mine had done debt consolidation in the past and suggested that it might help me.
The first option was to get a debt consolidation loan with a lower interest rate. Instead of monthly payments with an average of 16% interest, I would now be paying closer to 7%.  However, I was very uncomfortable about applying for a bank loan despite the lower interest rates.
The second idea of transferring my debt to a 0% interest credit card was appealing. Several credit cards have offers for 0% interest within the first year. This can equate to huge savings if you pay everything off within a year. In the end, I decided it was not the best option since I didn't want another credit card.
Debt Relief Services
After debating my options and reaching no decision, I decided to call a debt relief counselor. I spoke with a very knowledgeable customer service agent who answered all my painstaking questions. By the end of the call, I had a quote with a very reasonable monthly payment and negotiated interest rates. He had managed to lower my APR fees by roughly 6%! He was able to obtain a much lower rate than I had when contacted the creditors myself.
The thing that impressed me most about the service was their commitment to getting people out of debt. As a nonprofit organization, they keep fees low and educate people on how to stay debt-free. The debt relief program required a one-time payment of $25 and a monthly contribution of $9.90. In addition, they provide tons of free education, counseling services, and a repayment plan to prevent you from running up balances. With a single phone call, I had a clear plan and timeline to get out of debt.
Is Debt Consolidation the Best Option for Credit Card Debt?
At the end of the day, I decided to take a mixed approach toward tackling my credit card debt. First, I adopted the snowball method and paid off the smallest balances. However, I did choose to accept the counselor's quota based on reduced interest rates. I won't be saving huge amounts of money, but in the end, every little bit counts. This is especially true now that I am working fewer hours and dealing with a lack of job security. The hundreds of dollars I'm saving in interest rates can now be put towards other necessities. While debt consolidation is a great option for some people, it was not the best option to reduce my credit card debt. Sometimes you have to combine several strategies to help you reach financial freedom.
Read More
Jenny Smedra is an avid world traveler, ESL teacher, former archaeologist, and freelance writer. Choosing a life abroad had strengthened her commitment to finding ways to bring people together across language and cultural barriers. While most of her time is dedicated to either working with children, she also enjoys good friends, good food, and new adventures.