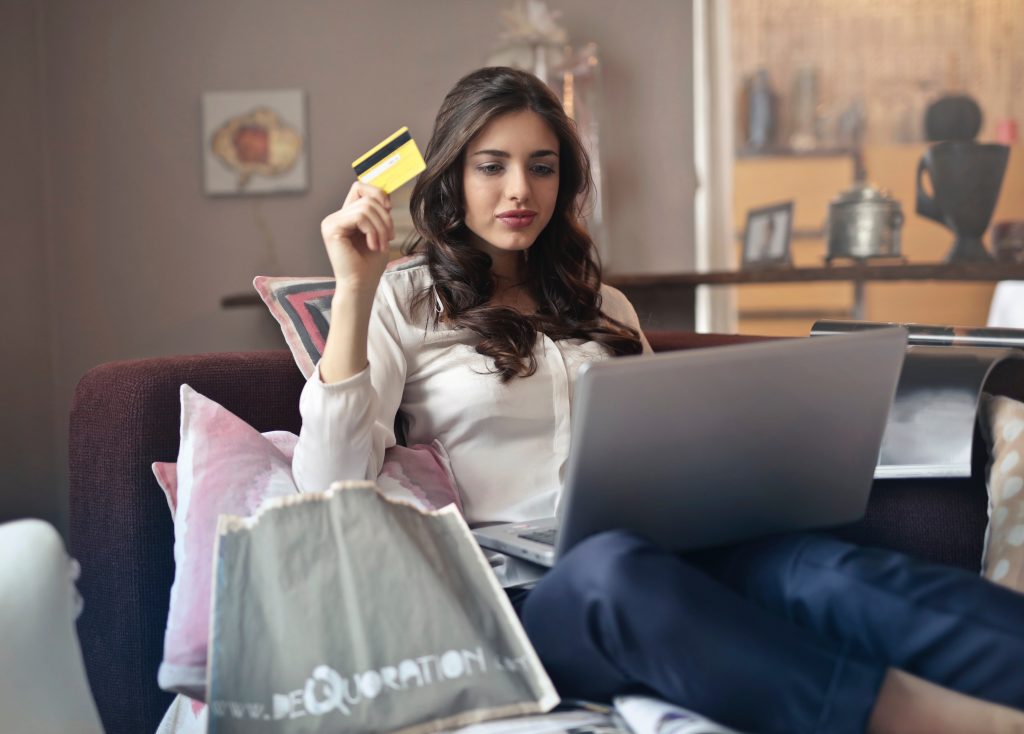 Everything looks misty for you when it comes to online shopping? You don't know yet if it's good, bad or something in-between of that? You are probably not the only one. And I can ensure you what you are now going to know everything you need to in order to understand it all. So put your seat belts on, and let's go into the trip of getting to know the good and bad of internet shopping right away!
The Good
Couponing. From clothing to food, from toys to car parts, online you can purchase stuff as easily as offline and get it at the same quality or even better. There are even ways to virtually try your glasses on before you buy them and have them shipped to you. But another great thing about online shopping is thousands of different coupons that are waiting for you. So, as mentioned before, if you are looking to shop for groceries online, you can find a bunch of coupons. If you are looking for clothing – you can easily find it too! Everything online is easy to find. And it is easy to use coupons to reduce the price! Even if you are searching for some cheap car parts, you can get some coupons and get it all less expensive! Need a good example? Here – take a look at some of the coupons offered on Groupon some offer up to 40% or 50% on local services. So, is it enough good for you?
Time-consuming. Another amazingly good thing about online shopping is how time-consuming it is. I mean, how less time it consumes, actually. You don't need to dress up, go stand in huge lines and wait for hours to shop. You can get your wished item within a few minutes! Or even faster if you are a real pro in this. It also means that you can shop at whatever part of the day you want. So if you feel more comfortable to shop at midnight – you can definitely do it without any problems. Thus saving time while shopping online is a definitely good thing.
The Bad About Bad Online Shopping
Scams. When its bad, bad online shopping can be really bad. As everywhere in life, by shopping online you are taking a risk of being a victim of criminals. Since online shopping becomes more and more commonplace for masses, the number of online scams is also increasing. This is why you should always buy from trusted websites only. These trusted websites will generally make an effort to police what products are being sold so you have some degree of protection. So just be caution of where you are shopping and you will be fine.
Losing touch. Another bad thing about shopping online is that you are taking the risk and buying things without even the ability to touch it. And with some products it is very important to take a better look of what you are purchasing – groceries is a good example of this. Otherwise, you will be unsatisfied and might get in trouble while trying to return it. So remember that shopping online doesn't give you a chance to feel the item you wish for.
Overpaying. Another disadvantage of online shopping is that it almost always uses credit cards. People tend to pay more with credit cards then they do with cash. So, one of the bad things about online shopping is that it might drive you to spend more than you might normally.
The In-Between
Salespeople. If you can't stand people trying to make you buy stuff you don't want, then shopping online is great for you. You will not have to handle with it at all if you don't want to. But if you want some advice, you can contact with people who are responsible for customer care and talk as much as you want! Online salespeople are actually waiting for you to come, rather than trying to make a contact with you first.
Enjoyment. By shopping online, you might lose the enjoyment of dressing up and going out with your friends to shop. But on the other hand, you will be able to feel the rush then you see that delivery guy is coming with your package! So it is also a lot of in-between deciding whether or not shopping online is good. But the best way to solve this problem is not to choose absolutes – shop both online and off to get the best of it all together!
For more of our great articles, read these:
Whats the difference between Visa Signature and Visa Platinum?
Yes, you can pay for plastic surgery, even if you have bad credit.
Need Extra Money? Sell Your Kidney Stone
Michelle Phan Is Probably Richer Than You