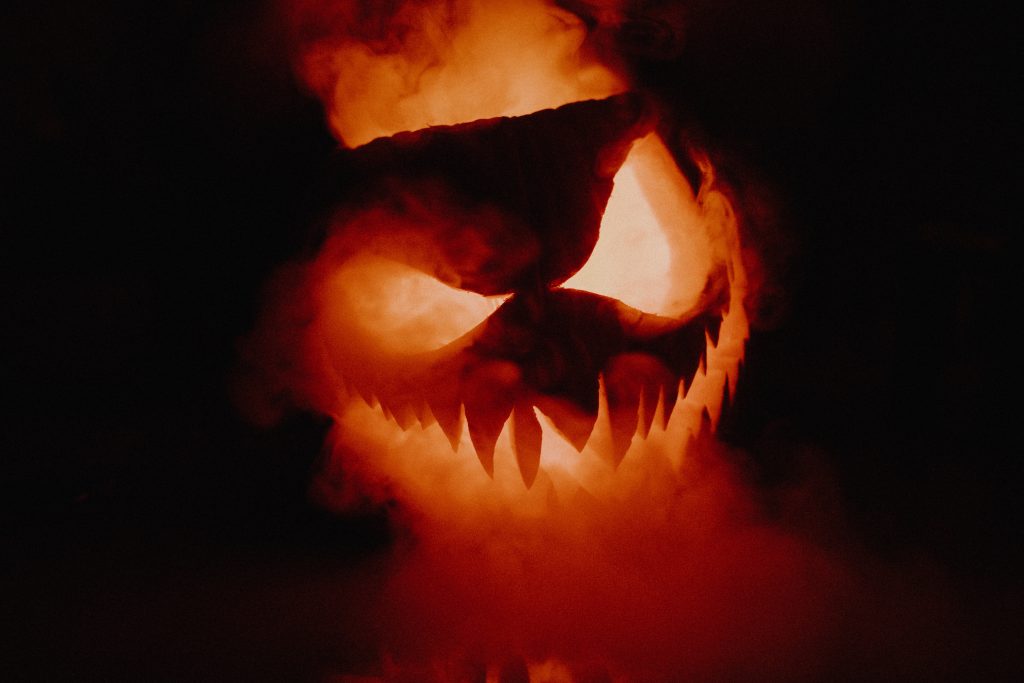 If you love Halloween, you're not alone. It has become one of the most celebrated holidays in the United States, with Halloween spending increasing each year. Those who really enjoy the holiday soak it up all month long by buying goodies in the store. However, most of the best deals can actually be found online and, more specifically on Amazon. If you're a fan of the holiday, you'll want to check out these Amazon Halloween products.
Best Amazon Halloween Items
Although there is a plethora of Halloween costumes and decor on Amazon, there are plenty of unseen goodies to be had too. Here are a few that I found when searching.
These are a must-have if you love Halloween. You can hang them inside or outside and they'll tie together your holiday decor perfectly for just $19.99.
This is the perfect gift for yourself or someone else that 
loves
Halloween. Whether they like to have a shot or two of whiskey, or are coffee lovers, you can find one of these awesome items on Amazon to give them that Halloween spirit all year long.
Door and window covers have been a popular decoration for a number of holidays throughout the year. If you want to add a little bit of a creepiness to your abode, consider grabbing one of these haunted house covers for less than $10 on Amazon.
This decoration can go over your garage or any other archway and will add yet another piece of decor to tie your holiday together. The decoration, pictured above, costs $19.95 and can be reused year-to-year.
Of course, there are a ton of fun graphic tees to be had for the holiday. This "Horror Flick Chick" t-shirt is just one of thousands available on Amazon.
True Halloween lovers are always up for a good scare. Some of these life-size witches and other items are motion-sensored. So, when someone walks up to your door or past the decoration, it will move and scare them (classic!).
You'll also be able to get party makeup at an affordable price on Amazon this Halloween. For instance, this red "lipstick" face paint will prove to be beneficial if you're dressing up as a clown or sports fan this year.
Amazon Halloween items don't exclude the cutesie indoor items. In fact, there are a ton of decorative pumpkins, banners, and other items to give your home the spooky holiday feeling, including this runner for your dining room table (
only $7.99
).
Who doesn't love a good decorative throw pillow? Of course, Amazon has them especially for Halloween too. You can get a four-pack of covers for just $16.99.
Last, but certainly not least, are these adorable paper lanterns. These can be hung inside or outside and a pack of five costs around $46. Not to mention, there are a number of different options buying through different sellers on Amazon, so you can pick out the ones you really 
love
.
These are just 10 of the best Amazon Halloween items to be had this year. What are some of your favorite Halloween items?
Read More