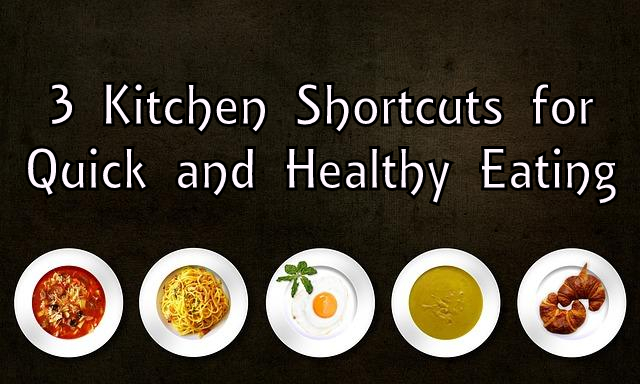 Healthy eating is super important to me. I'm not as good about working out as I want to be or once was, so eating well helps me feel like I'm still being kind to my body. Even though I'm not working full time outside the home, I certainly have busy days or weeks that don't lend themselves to elaborate home cooked anything. I really try to make from scratch what I can because then I know what's going into my food. This idea is a big piece of my approach to healthy eating, which I wrote about in greater depth when Budget and the Bees first started.
So if you're short on time but still want to make meals from scratch, what are you supposed to do? I wish I could say I invented a machine that added hours to your day; however, my suggestion is to make meal components in bulk when you do have time. There are many great ideas out there for freezer meals, but this idea goes beyond that.
Breads
Flour based items are so easy to make ahead and store in an airtight container for future use. Think pancake and waffle mix, muffin mix, and quick bread mix.  You can either portion them out for dump and go or remember to write down how much dry mix you need for a serving. This preparation is great for quick breakfasts or a fast snack for unexpected entertaining (muffins, anyone?). The other great thing about these types of mixes is that they're a blank canvas. One bulk batch of quick bread mix can become banana nut bread, spice bread, chocolate chip bread, you name it!
I love whole wheat blueberry pancakes, so here's my bulk pancake mix that's always on hand for a homemade meal.
2 cups whole wheat flour
1 tsp baking soda
½ tsp baking powder
1 Tbsp sugar
Cinnamon to taste
Pinch of salt
Store dry mix in a container until you're ready to add the following:
2 cups skim milk
2 tsp vanilla extract
1 egg
1 Tbsp canola oil
Additions of choice (nuts, fruit, seeds, etc.)
Beverages
Yes, I know drinks aren't meals. But the focus today is healthier homemade versions that also have the potential to save time. Another item I love to make big batches of are hot beverage mixes. Instant cocoa packets are convenient and delicious when it's so cold out, but they've also got some strange sounding preservatives and artificial flavors. It's quite easy to mix up your own hot chocolate powder and store for when the craving strikes. Most recipes have straightforward ingredients so you can nix the hydrogenated oils of store bought versions. I'm not providing a recipe here because there are so many available online that fit different health concerns. Some recipes are as simple as cocoa powder, sugar, and salt while others get fancier with powdered milk and cayenne. Do yourself a favor and make cocoa instead of buying it.
Possibly my favorite hot drink besides coffee is a chai tea latte, but it has the same story as store bought hot cocoa mix. I can make a big batch of this chai latte mix and use it over a couple months. It's a quick and healthier version of the alternative.
Seasoning Blends
The third shortcut is found in my spice cabinet. I use a lot of spices when I cook, and I make food from cuisines around the world. Sometimes I'm forced to pull out ten spice jars and open each one to shake a little into my pot, recap, and strategically place back into the cabinet so they all fit. I prefer to have my blends ready to go to speed up the process. Many blends can be purchased, but many also list salt as the first ingredient. I prefer more control over my level of salt intake, which is why I make many of my own seasoning blends to store in small jars. Here are a few I use:
Ranch Seasoning (to replace dry packets)
Do you practice any advance meal prep by making certain components ahead of time? What tricks do you have for quick and healthy eating?
Photo courtesy of Comfreak.