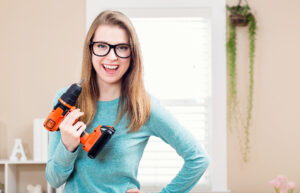 Taking care of your house can be more expensive than you think. But, if you take the time to budget for regular home maintenance, you can feel confident knowing that you can keep your property in great shape throughout the year without breaking the bank. Here are a few tips you can use to make sure you budget effectively for home maintenance.
Calculate Maintenance Subscription Costs
About 75% of homes in the U.S. have air conditioners, and each of these units needs to be maintained. Fortunately, you can cut costs by signing up for seasonal maintenance subscriptions with your local HVAC company. When you make these subscriptions, you can expect to become better at budgeting as you can predict these costs. There are also roofing maintenance subscriptions and drain cleaning subscriptions you can apply for to help keep costs down and stay on top of your budget.
Consider Any Projects You Plan to Take On
According to a survey by Houzz, about 32% of homeowners say they plan to personalize features they have in their homes, and up to 87% of homeowners have added new decor to their space as a part of a kitchen renovation. If you have home projects in mind that you plan to take up in the coming months, make sure to incorporate those expenses into your budget so you can accurately plan your home maintenance costs around those changes.
Buy a Home Warranty
If you don't have one, you might want to get a home warranty. A home warranty can help you make savings on repairs and the replacement of the major systems that you have in your home. Whether you own a new home or an older one and want to get on top of your budgeting, a good warranty can help you keep your home in great shape affordably. This is because it acts like a homeowners insurance policy for the most part. You simply pay an annual premium and then commit to paying a certain amount for service charges. This amount is like a deductible but is normally much lower than one. This is how you can protect your home's appliances from regular wear and tear that leads to failure.
Save Using Your Home's Square Footage
Finally, you can start a savings account based on your home's square footage. To do this, find out the size of your home and then commit to depositing a certain rate for each square foot into the account. If you need to make a certain repair or another home improvement, you can use the money in this account. While this may not be an accurate way to save for your home's expenses, it's certainly one that could work. At the end of the day, you'll have access to money that you can use for home maintenance that's not committed to any other use.
Use these tips to budget effectively for your home maintenance. They can help you to deal with home maintenance issues as they come up without straining yourself a lot. You can try more than one of these methods so as to find the one that works best for you.