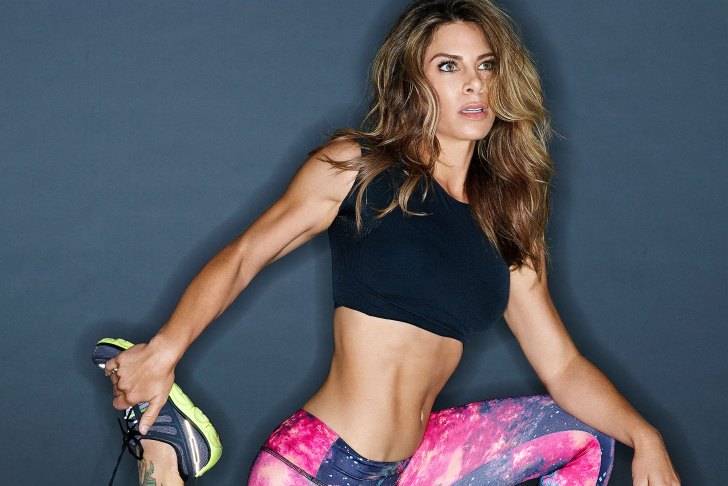 Have you ever wondered about who much fitness supermodels actually make? People like Jillian Michaels, for instance, have lived their lives in the name of health and fitness but what about their wealth? What is Jillian Michaels' net worth?
Jillian Michaels' Net Worth
It is estimated that Jillian Michaels is worth around $14 million, the bulk of which has stemmed from her work as a trainer on "The Biggest Loser," as well as her own personalized fitness brand. Michaels has had a truly successful career as a trainer and it is clear she loves what she does.
Michaels' Career
Since 1993, Michaels has been sure to be certified and up-to-date on all of the health and wellness information out there. She has herd two personal training certificates from the National Exercise & Sports Trainers Association and The Aerobics and Fitness Association of America. In addition to those certifications, she is also certified in Kettle-Bell Concepts and holds various other health and wellness certificates as well.
To help further the education of others, Michaels has also developed her own program. She hopes that her program will help other trainers continue to learn more, as she has, each day of their profession.
Her background in fitness, health and wellness led to her becoming the success story she is today. Having such a strong foundation Michaels was able to begin producing her own fitness DVDs, author health & wellness novels, and create fitness-based video games.
On top of her own business ventures, her passion for fitness has also landed her in the spotlight a number of times. As previously mentioned, Michaels has created some of her own workout videos. It also helped her earn a spot as a trainer on "The Biggest Loser."
As one of the original trainers, Michaels has appeared on the show since season one (with a few departures for other business). Jillian has seen some time in the spotlight on other television shows as well. She starred in a Biggest Loser spin-off, "Losing It With Jillian" as well as participated as a member of the panel of "The Doctors."
How has each of these career moves impacted Jillian Michaels' net worth?
Net Worth Break Down
As previously mentioned, Michaels' net worth sits near $14 million. It is safe to say that the largest driving force behind her wealth has been her part on "The Biggest Loser." As mentioned above, its helped her land a spin-off series and played a hand in landing her book deals as well.
Michaels earns around $1.2 million annually through her workout videos, television appearances, book sales and other business ventures. Some years, however, she earns much more. For instance, in 2008, she earned $52 million from the sale of her "30 Day Shred" workout video series.
In addition to selling her workout series as DVDs, you can also find Jillian Michaels on YouTube. Although it isn't a serious revenue stream for the fitness model, YouTube does help her earn a bit of cash throughout the year. Check out this video from her channel below:
She also made extra money from the sale of her home in Malibu (purchased for $6.6 million and sold at $8.8 million). She later settled into a $1.56 million home in the Hollywood Hills. The sale of the home and value of the new one have also contributed to her overall wealth.
In the future, Michaels has no plans of leaving the fitness world. She fully intends on continuing to make workout videos, train and, of course, make money!
Have someone you'd like us to cover? Let us know!
Photo: People
Amanda Blankenship is the Director of Social Media for District Media. In addition to her duties handling everything social media, she frequently writes for a handful of blogs and loves to share her own personal finance story with others. When she isn't typing away at her desk, she enjoys spending time with her daughter, husband, and dog. During her free time, you're likely to find her with her nose in a book, hiking, or playing RPG video games.