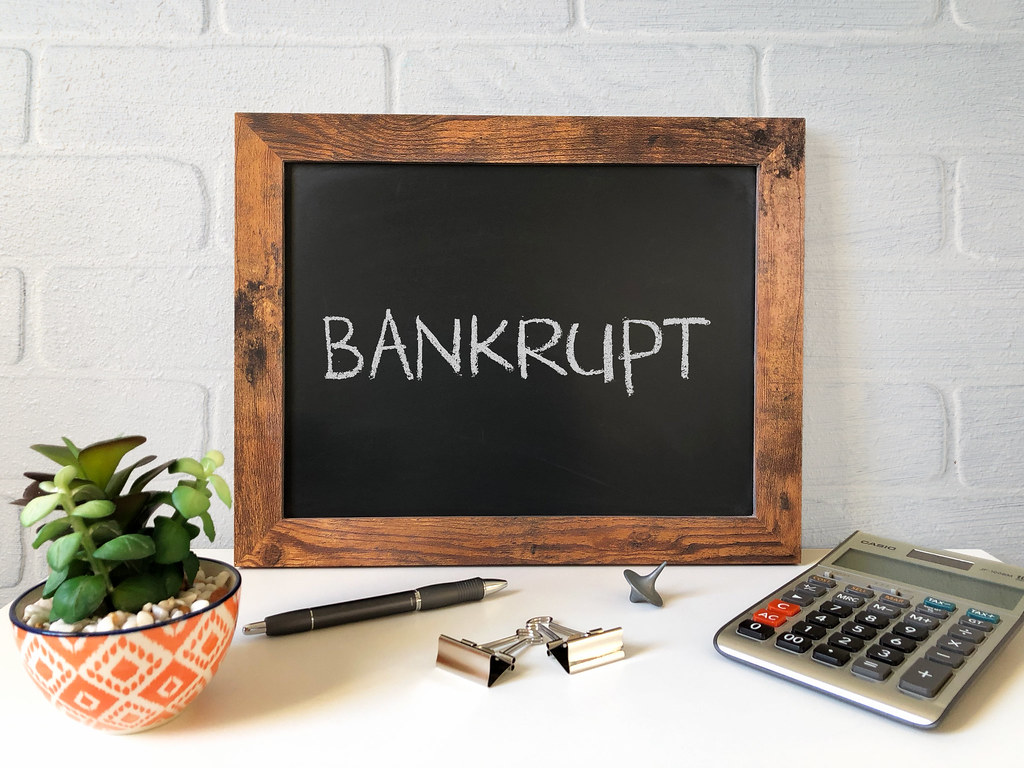 Filing for bankruptcy is a big and sometimes intimidating decision to make. But sometimes it is the best option for improving your financial future. It all depends on the state of your debt and your current situation.
Bankruptcy is usually seen as this frightening concept that ought not to be spoken of except in the most dire of circumstances. However, bankruptcy is a vital component to the proper functioning of our economy! Chapter 7 is the most common form of bankruptcy filed in the United States. Once filed, it causes the filer's debts to be discharged completely rather than partially discharged and paid off slowly like in Chapter 13. Filing for chapter 7 will even allow you to take out a chapter 7 bankruptcy car loan to start rebuilding your credit score again.
Make a Well-Informed Decision
Before filing for bankruptcy, you must determine that it is the absolute best option for you. This means informing yourself thoroughly about all your options before making a decision. This might mean taking a long look at all your various debts to determine how much money you really owe, what the interest rates are, and how much you'd be expected to pay monthly. A good practical tip for how to do this is to print out your recent statements from all your various forms of credit: statements of your auto loans, your credit cards, your car title loan(s), your medical debts, student loan statements, and any other debts you have. Once you have all the documents, sit down with a few highlighters and a calculator to determine the facts of your current debt situation.
Once you have decided the bankruptcy is the best choice, then you need to figure out whether Chapter 13 or Chapter 7 is right for you. A majority of individuals find that Chapter 7 is the right fit for them as Chapter 13 is more common among businesses.
Basic Step by Step Process
Now that you have determined you will be filing for Chapter 7 bankruptcy, here is a basic overview of the steps involved in the process:
Gather Necessary Documents
Gather all your documents into one place so they are ready to include in your filing process and/or mail to your trustee. Typical documents required include your credit report, tax returns, pay stubs, bank statements, vehicle registration, credit card statements, auto loan statements, other debt-related documents, asset-related documents, etc.
First Credit Counseling Course
In order to file for bankruptcy, you need to take an online credit counseling course from a government approved agency. This will help you determine if you actually need to file bankruptcy and clarify how you ended up in the situation you're in now.
Fill Out the Bankruptcy Forms
Fill out all the bankruptcy forms as accurately and thoroughly as you can. There are about twenty-three forms, some of which may not apply to you. Fill out all the ones that do apply to your situation. If you are receiving help from an attorney, they can help you through this.
Determine your Filing Fee
The typical filing fee for bankruptcy is $335 that is due when you go to the court and file. But some individuals can qualify to have the fee waivered or to set up a payment plan depending on their current finances.
File the Forms
Take your filled-out forms, documents, and filing fee to the bankruptcy courthouse and officially file the forms with the clerk. You will receive a case number, the name of your trustee, and the time of your 341 meeting.
Send Documents to your Trustee
Once you know your trustee, you will be asked to mail or email some documents to them before your 341 meeting. Documents like tax returns, pay stubs, and bank statements.
Second Credit Counseling Course
Before you attend your 341 meeting, make sure you go through the second online credit counseling course. This course is shorter than the first but should help to educate you on how to make better financial choices in the future.
Attend the 341 Meeting
The 341 meeting is also known as the meeting of the creditors. This is basically just a short interview conducted by your trustee to ensure your filing documents are accurate. Make sure you bring a government-issued ID and your social security card.
Debt Discharge
After 60 to 90 days, your debts will be discharged and you are officially done! Now you can begin rebuilding your credit score and creating a stable financial future you can rely on.
For more of our great articles, consider these:
Visa Signature Versus Visa Platinum
Image source: Got Credit, via Flickr.